How Contact Tracing Works in Erie County
An in-depth explanation from Erie County DOH epidemiologist Valerie Bukowski
Valerie Bukowski, MS, epidemiologist and Director of Health Assessment and Preparedness at Erie County Department of Health outlined the process of the county's contact tracing system, joining Erie County Executive Kathy Dahlkemper via Zoom for her daily press conference on May 13.
Bukoski began by explaining that the first step comes when the confirmed lab report comes in. This may be faxed or called in, either from the testing laboratory, the healthcare provider that worked with the individual, or from the hospital itself.
This information is given to a public health nurse. They phone the individual who tested positive to begin contact tracing. 
The nurse asks questions about the subject's demographics and the symptoms they are experiencing. The subject is asked about any risk factors (including known exposures to COVID-19 positive cases), treatments they have received, or hospitalizations, this process generally takes about 45 minutes. 
Then, the subject is asked about their "close contacts." This pertains to someone else who has spent more than 10 minutes (being within six feet of each other at any time) with someone who has tested positive for COVID-19. This applies to everyone the subject came in contact with up until two days before their symptoms showed up.
Bukowski spoke of the difficulties inherent to this questioning process, noting that the subject is not only ill, but emotionally dealing with their own diagnosis. Though cases tend to have one nurse per case, up to three nurses have worked with one case.
Once this list is established, this information is shared with a "Disease Investigation Specialist," who proceeds to call all the contacts on the list. The amount of contacts has ranged from 25 contacts to no contacts, Bukowski noted.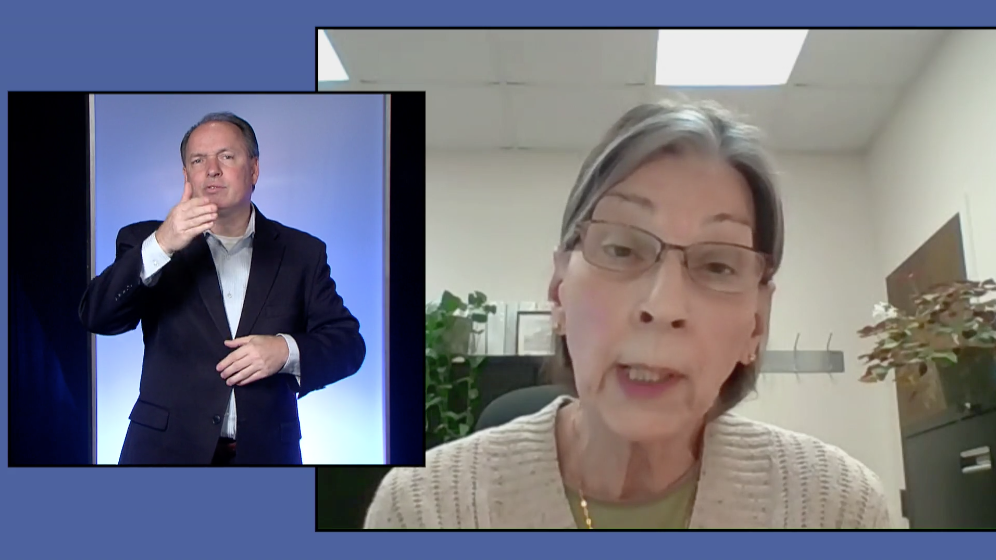 Valerie Bukowski via WQLN Livestream
The contacts are questioned about any symptoms. If a close contact reports any symptoms, they are considered a "probable case" under CDC guidelines until they can be tested, though no laboratory confirmation is required. Probable cases are asked to self-isolate, and they become the next subject to be questioned by a nurse.
Close contacts who exhibit no symptoms are asked to quarantine for 14 days – after their last interaction with that confirmed case. These contacts are not given the name of the connected case. They may receive a check-in call, and a call at the end of the 14 days confirming that they can cease self-quarantine. If at any time during those 14 days, they begin exhibiting symptoms, the process begins again. 
Bukowski noted that contact tracing "helps us to identify any additional cases in the community who may not have gone to a doctor with their symptoms to ask to be tested. And that's the beauty of contact tracing."
Currently, around 22% of Erie's positive cases are probable cases. Bukowski quickly admitted that the figure sounds high, especially since Pennsylvania's probable cases account for about 2%.
It should be noted as well, that contact tracing is done by the state if no municipal or county Health Department is in place. This has been the case for every other county now in the Yellow phase of reopening, as Erie County – though the 15th most populated of PA's 67 counties, has one of the only ten municipal or county Health Departments in Pennsylvania.
"What this tells us is that we have been able to identify in the community individuals who are not well, and who most likely are COVID-19 patients who may not have gone to a doctor, who may not have been tested, and who may have been walking around in the community sharing their disease. We feel that the effort we have made in contact tracing has been helpful to everyone in the community."
The positivity rate for Erie County is quite low, regarding the relationship between total tests and positive tests, at about 3.3%, compared to about 10% in the northwest region, Bukowski explained. She also warned of an increase in case numbers as Erie enters the summer months and continues the Yellow phase of reopening.