How Erie's Indie Game Company Could be Just What We Need
Whitethorn Games' talks about their easy-going, bite-sized, and stress-free creations
April 23, 2020 at 1:00 PM
When I was a teenager, a video game made me angry. It made me so angry, in fact, that I whipped my Xbox controller at the wall. 
The wall was fine. My controller wasn't.
I learned a valuable lesson that day. Staring from my couch at the shattered plastic on the floor, I realized that I still had the same problem as before... and now a new one too. I hadn't beat the level and I was out forty or fifty bucks.
Needless to say, I never did that again.
Whitethorn Games, an indie game developer and publisher located right here in Erie, Pennsylvania, doesn't want you to impulsively smash your controller against the wall.
"We're an indie game publisher focusing on pleasant, cozy games that can be played in pieces, that require no special skills or knowledge, and that anyone can pick up and play," the about page says on their website. Each game is meant to be "easy-going, bite-sized, and stress-free."
Whitethorn was founded by Dr. Matthew White (a 2019 40 Under 40 recipient) and creating stress-free games was always a part of the plan. 
"That was quite deliberate," he says. "When I was a kid, I played a lot of Harvest Moon and Animal Crossing, so it's kind of a natural spot for me to play these kind of chill experiences. I'm kind of a nervous, high-strung person, so most of my gaming activities are really slow-paced stuff, nothing high-stress or high-speed."
Perhaps it's fitting as well, that the latest edition of one of those games mentioned happens to be "the game for the Coronavirus moment."
He points out that the audience for Whitethorn's games tends to be a bit older, with more women than men, and many who might not necessarily refer to themselves as a gamer. 
"They tend to be games-adjacent people," White says, noting that their games tend to do really well on the Nintendo Switch for that reason (the hard-to-find gaming system whose scarcity now ranks right up there with toilet paper). "I was [working] at Playstation before and obviously there's these big, bombastically-played banger titles, like there's these huge companies fighting for an infinitely shrinking piece of a very small pie there."
There are so many huge companies vying for that core gamer demographic — males between the ages of 18 and 35 — that it's difficult for the indies to break into that market, he explains.
"[Those big companies] are going to jump in that ring and win before you ever even have a chance to fight," he says.
White and I first linked up by messaging on Discord, which Whitethorn uses as both a Whitethorn community and work server ("It's like Slack but not hot garbage," he jokes when I told him it was my first time using it), before we switched over to its voice chat. 
White, who has an M.Ed. in instructional design from University of New Brunswick and a Ph.D. in education from University of Newfoundland, first ended up in Erie in 2012 when he helped Penn State Behrend build their Game Development program. He then left Erie, working as a data scientist for Volition in Illinois and then for a year at Playstation in California before he and his wife decided to come back to Erie in 2017. It was then that he started Whitethorn. 
"Erie is a city where a new headquarters can be built for pennies on the dollar," White wrote in 2018 of his decision to locate his company here. "Tech talent that's bleeding from the wounds inflicted by decades of skyrocketing housing costs and prohibitive taxation in America's hub cities is finding its home on our snowy doorstep day after day, and we are here to welcome it with open arms."
I ask if the pandemic has changed their work dynamic at Whitethorn.
"In terms of our work, yeah, we can work from home," he says. "It's not ideal, because, generally speaking, our work is so collaborative that it's much easier for us to be all in one spot. We're having to Zoom our way around problems like most people are right now."
Still, I note that part of the reason I wanted to write this story, besides the fact that I've been long impressed by what they were doing here in Erie, was because more people are home and more people are looking for healthy and stress-free distractions. 
"Purchasing and preordering and wishlisting of video games has skyrocketed during this period of time, so we are doing really well in terms of preorders, so that part is phenomenal, we haven't lost any revenue," he says. 
They have still cut back on spending and pivoted their marketing strategy a bit. Also, many conferences that are important in this industry have been canceled or shifted to the virtual world. In other words, they are thankfully doing okay and still working. It has only slowed them down a bit. 
"I'm not going to say it's business as usual, because the world is falling apart," he says, but adds that in terms of sales and growth, they are steady. "We have a few releases coming this summer."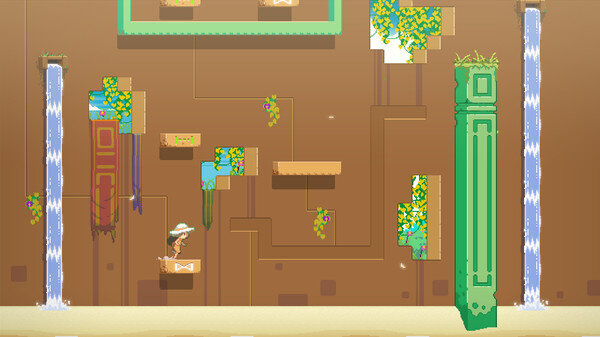 Gameplay from Evan's Remains.
Their upcoming releases are Evan's Remains on June 11, a "mystery-thriller puzzler that's part graphic novel and part puzzle platformer." Then there is We Should Talk, "a dialogue-driven story capturing a night on the town after a riff develops between you and your in-game partner," by the end of June. Another is Calico, where you run a cat cafe. PC Gamer described it as "pastel pink and unapologetically feminine canvas for decorating your life, your pastries, and petting every single cute creature you find."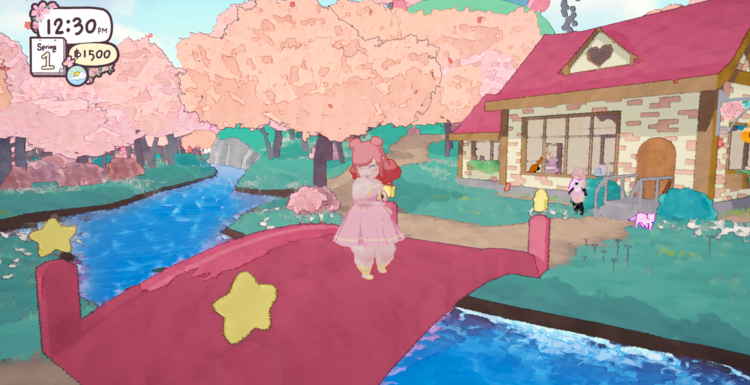 Gameplay from Calico.
All three will be released on PC and all major consoles.
Further out will be Lake, developed by Gamious, a company out of the Netherlands. A trailer was recently released demonstrating what will clearly be a visually-stunning and tranquil game. It takes place in 1986 and follows a woman named Meredith Weiss as she "takes a break from her career in the big city to deliver mail in her hometown." There's no zombies. No secret cult to expose. No people to rob or purposefully run over. It's just you, a mail truck, and the interactions and relationships you build along the way. 
Another is The Forest Cathedral, another stunning-looking game that retells the story of marine biologist Rachel Carlson. It is being developed by Wakefield Interactive, the one-man studio behind another popular title, Where the Bees Make Honey, which has been described as an "artistic masterpiece."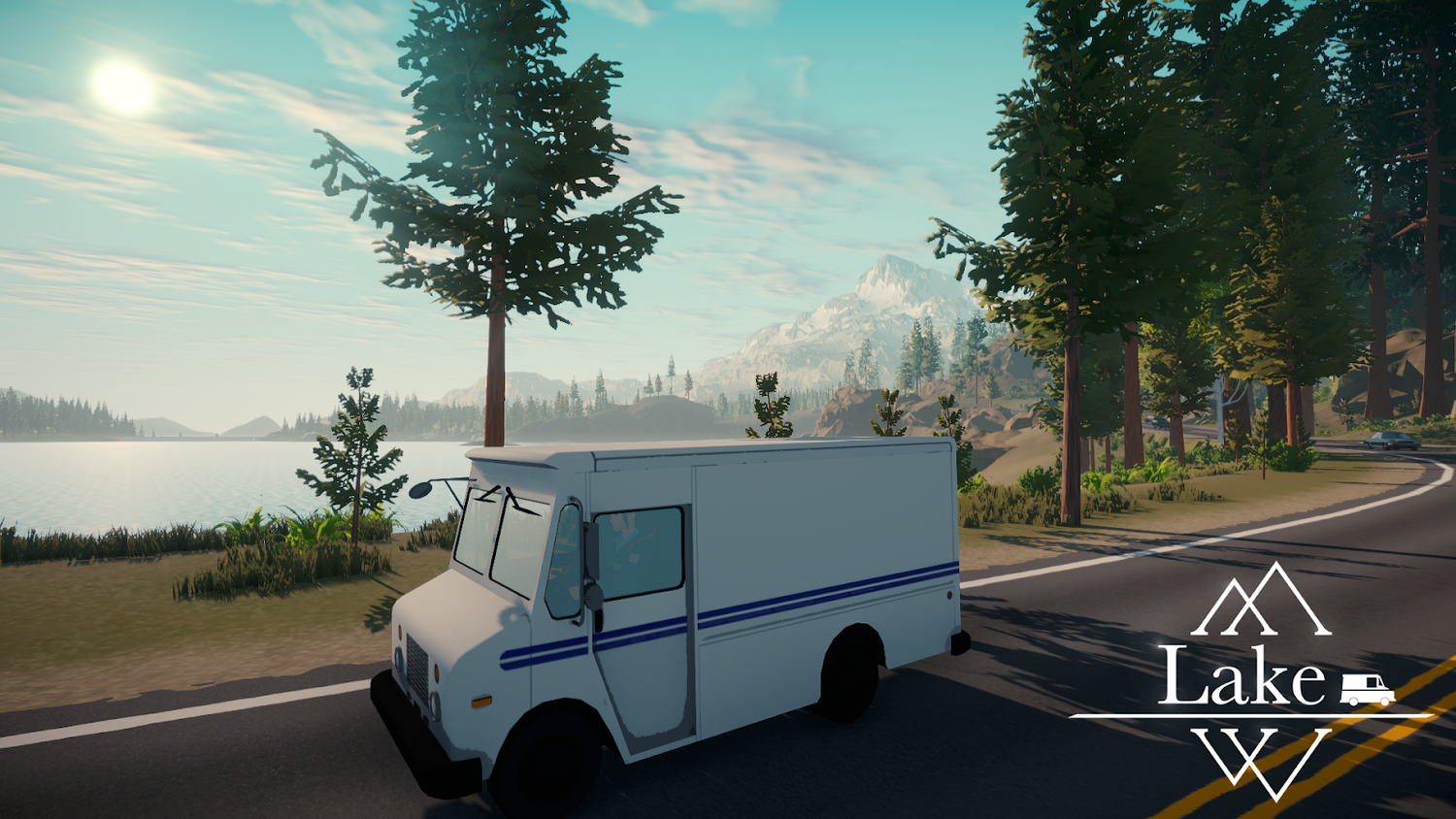 A still from Lake
While they are focusing mostly on publishing for other developers currently, they are working on developing their next original IP, which will be a fantasy "RPG and Visual Novel hybrid" called Whalefall. They are still in the very early stages of development, but their site describes it as pivoting between "JRPG dungeoneering, SRPG army management, and castle-life simulation" with a "rich narrative [that] tells the story of giant, magical beasts that fall from the sky every century, and the conflict that ensues over their remains." 
So, if you are interested in exploring Whitethorn's previous releases or upcoming titles — games that will likely be a welcome distraction and won't have you throwing your controller or computer at the wall — you can check them out on their following platforms: 

Jonathan Burdick can be reached at jburdick@eriereader and on twitter @RustDirt.