Journalist's partner detained over NSA revelations
The NSA snooping scandal gets even creepier, giving all but the most ardent supporters of a strong police state the willies. But...puppy!
August 20, 2013 at 6:34 PM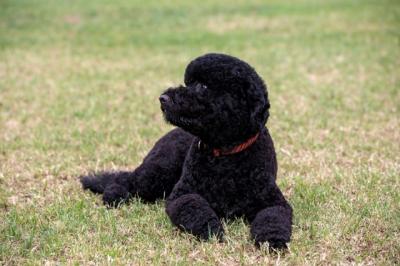 So the recent NSA revelations story are getting...well...creepier. And just about any but the most ardent supporters of strong state powers in response to terror should be concerned.
To wit:
It turns out the NSA wasn't exactly always acting legally in its surveillance of Americans and foreigners, according to a recent Washington Post report:
The National Security Agency has broken privacy rules or overstepped its legal authority thousands of times each year since Congress granted the agency broad new powers in 2008, according to an internal audit and other top-secret documents....

The Obama administration has provided almost no public information about the NSA's compliance record. In June, after promising to explain the NSA's record in "as transparent a way as we possibly can," Deputy Attorney General James Cole described extensive safeguards and oversight that keep the agency in check. "Every now and then, there may be a mistake," Cole said in congressional testimony.

The NSA audit obtained by The Post, dated May 2012, counted 2,776 incidents in the preceding 12 months of unauthorized collection, storage, access to or distribution of legally protected communications....
It's apparent that the NSA was running its surveillance with little oversight and next to no transparency.
Which make President Obama's previous comments on the NSA's data mining program – that the agency wasn't abusing its authority – either ignorant or a lie, neither of which bodes well for...well...us.
But probably the most disturbing recent news is that the partner of Glenn Greenwald – the Guardian reporter who broke the story – was detained at Heathrow Airport by British security for nine hours under a terrorism law and had all of his electronic equipment confiscated. Harassing or detaining family of journalists is the classic means used by states to intimidate the media.
That, coupled with the British-government-overseen destruction of Guardian hard drives – the 21st-century equivalent of smashing presses – shows that, in England at least, anti-terror laws are being used by the state security apparatus to engage in tactics usually associated with authoritarian regimes.
Could it happen here, too?
The U.S. might have had no role in Miranda's detention, but the administration neither condemned the action, nor objected to it when given advanced notice it would happen. And they're asking the Supreme Court to approve of warrantless searches of the cell phones of those arrested, continuing the Bush-era practice of seizing new powers then later asking Congress and the courts to approve them, which they usually did, apparently for fear of looking weak or to avoid conflict with the executive branch.
So, maybe it could. But who gives a shit, anyway? There's a new puppy.