Listen to Some Early Christmas Gifts from Sondre Lerche, The National, and Owl John
Sondre Lerche, The National, and Owl John (Scott Hutchinson of Frightened Rabbit) dole out some sonic treats before Christmas.
December 23, 2014 at 8:54 PM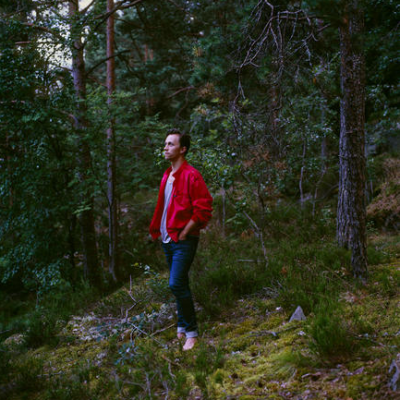 When notable artists get into the spirit of the holiday season, that usually leads to some pretty sweet early gifts. We have a trio of artists to thank for their generosity these days, as Sondre Lerche, The National, and Owl John have all put out some sonic goodness right before Christmas.
Sondre Lerche, who released the excellent Please in 2014, is no stranger to the idea of an early Christmas gift. The Norwegian songwriter has been dishing out a choice cover at the end of each year since 2009, tackling Animal Collective, Owen Pallett, Beyonce, and Miley Cyrus in that time. Now Lerche gives us his spin on Sia's bombastic "Chandelier," which premiered on Stereogum earlier today.
"I was curious what might happen if a male singer sang those words of desperation and self-analysis, instead of passing judgement on a troubled party girl," Lerche writes on a note shared with the track. "As overtly sensitive and desperately earnest as the male singer/songwriter has gotten in our time, it still seems unusual for a man to expose vulnerabilities in the way that Sia does in her song. But there's no reason to assume party boys aren't self-medicating as much as any party girl."
Check out Lerche's fifth annual Christmas cover below.
The National is next up on our holiday treat list, teaming up once again with the people behind Bob's Burgers after a pair of Thanksgiving-themed songs about the killing of turkeys and the virtues of gravy sailors. Now the musical masters of melancholy give us "Christmas Magic," complete with the band animated as ornaments hanging on a tree.
Finally, Scott Hutchinson of Frightened Rabbit and Owl John announced yeaterday on Twitter that he would be putting out a new song each day before Christmas to help raise awareness of The Great Big Cycle, a fundraiser for the Cystinosis Foundation UK. So far he has given us a pair of stunning Soundcloud uploads with a cover of Tom Petty's "Room at the Top" and a solo version of older Frightened Rabbit track "Floating in the Forth" under the name Christmas John. There also may be another song out tomorrow as well, but we can't get too greedy after a trio of artists all gave us some extra listening to do before all before Christmas.