Local Original Valentines in Erie Mix
An indie rock LOVE mixtape for the lovelorn
January 31, 2018 at 3:30 PM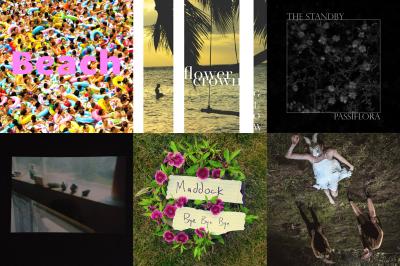 Music and love are often intertwined, but music and heartbreak are inseparable. This Saint Valentine's day, it's okay to get a little dark, and maybe a little emotional. After all, being emotional is a prerequisite for being in love, isn't it?
Let's look at these different tracks like a twisted "Twelve Days of Christmas" — where your true love gave to you something heavy to ruminate on, as opposed to a lot of birds. Artists from Erie and the surrounding areas, including Meadville, Edinboro, and Corry are ready to share their stories of love and regret with you.
There are moments of beauty, and of desperation. Of spurned anger, and callous indifference. It may not be the most optimistic way to head into Valentine's Day, but it certainly sounds as sweet and slightly bitter as any dark chocolate treats you might open up.
Jovial Cacophony
"Flanders Field"
Beach
With a vintage echo, Erie native Jack Rys weaves a distantly melancholy tale, insisting that he'll "endure it for you." In a tone that's part summer twang, and part winter clang, the track has a retro simplicity that fuses with modern sensibilities. The title borrows its name from World War I battlefields along the border between Belgium and France.
Flower Crown
"Pls"
Glow
For their successful dream pop collaboration, Richie Colosimo and Aaron Mook have crafted a cinematically lush soundscape. The climbing melodies of the song's latter half tear at your heartstrings in a yearning musical narrative that would make Twin Peaks composer Angelo Badalamenti proud.
Smilo & the Ghost
"Virginia"
Previously Unreleased
Erie's very own master of folk, Tyler Smilo, arrives with the first record of the gorgeous string band Smilo & the Ghost. Featuring an intoxicating blend of viola, mandolin, steel guitar and more, the tone sweeps the listener away, with Smilo's gruff, passionate voice wavering above, warning that the state in question "is for lovers, but it holds no love for me."
The Standby
"Ladykiller"
Passiflora
With cavernous reverberating tones and a radiating chorus of vocals, The Standby craft an honest post-rock plea. Asking their love to stay, they lay out past flaws, explaining that "your love, it's hatred, it hates things I've done." The track closes out their 2017 EP, released on Valentine's Day.
pocketmouse
"green pt 1"
be ok
In a heart-achingly beautiful recording, Julia Haight — under the moniker pocketmouse — does more with a single acoustic take than most can do with a month of studio time. The immediacy strikes the listener just as quickly as her lyric metaphors, beginning that "green is all that I want to be, all that I want to see. Just you and me, a couple of tangled weeds, we line the streets."
Maddock
"Sea-sick"
bye bye bye
In their swan song EP, Erie trio Maddock once again offers up fantastic tracks of remarkable density. With a light toe-tapping tempo and dark, jazz-inspired chord-work, the band navigates a wavering, hypnotic journey that the title implies, explaining that "it is more than misty dreams that make you sick of me."
Jesse Michael
"Flutter"
Previously Unreleased
With a hard-picked acoustic attack, Jesse Michael's perfectly stripped down recording lays his soul bare almost immediately. His voice breaking up, he eases between a breathy clean delivery and gritty growl to illustrate his points perfectly, hearing his words "flutter, fly fall to the floor."
Mallory Run
"Reaction"
Mallory Run
An intense burst erupts with nearly every beat as this Edinboro quintet comes in strong. Passionate emo melodies rise and fall, with echoey breakdowns and memorable choruses, building on thick harmonic orchestration. Using a metaphor that's easy to empathize with, they detail a feeling of being "buried in the snow, I'm frozen to the bone, left out in the cold."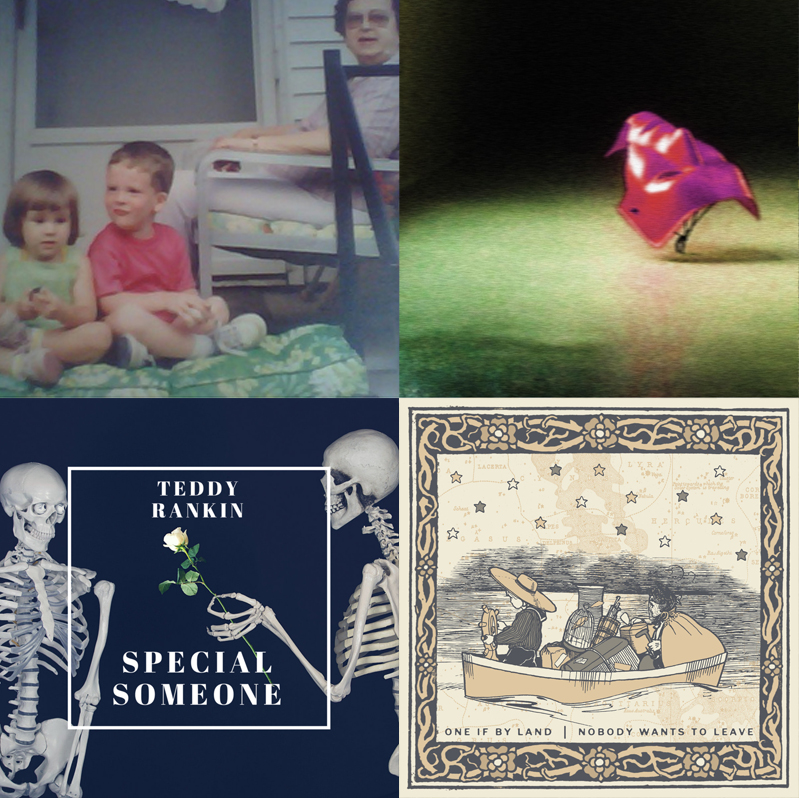 Additional heartrending tracks culled from these albums (clockwise from top left): Eric Oliver's i wrote these songs this year, Wave Trails' Backwards Face demo, One If By Land's No Wants to Leave, and Teddy Rankin's Special Someone
Eric Oliver
"Sometimes"
i wrote these songs this year
With a delicate, minimalist approach, Corry's Eric Oliver finds a steady footing in sad, simple songs. With a dark, melodically-picked acoustic backdrop, he laments a broken relationship, perfectly illustrating the somber state one might find themselves in, reflecting that "sometimes you spend all of your time trying to change your mind, you know she won't."
Wave Trails
"Blanket"
Wave Trails
With a sharp, piercing guitar introduction, Wave Trails builds to a fuzzy, lo-fi swell over the course of two minutes. "I remember hearing you, your vibrations were strange," the band sings together, in a wonderfully unsteady gallop of psychedelic chaos. Charging to a frenzied clip, the song rushes by like a static-clogged fever dream.
Teddy Rankin
"Special Someone"
Special Someone
In easily the most superficially sweet track on the list, Teddy Rankin runs through a laundry list of promises he's seemingly eager to do for a hypothetical love. The combination of Rankin's tenor and falsetto vocals blends with an endearing layer of ukulele. In an incredibly catchy melody, he winkingly admits: "I'm willing to change, I'll work every day, to be whoever she needs me to be."
One If By Land
"Living Rooms and Basements"
No One Wants to Leave
The closing track to their spectacular 2016 album,  No One Wants to Leave, "Living Rooms and Basements" offers a perfect cathartic release, starting with a measured intensity that builds into a heavy chorus that hears singer Fred Oakman repeating "sorry if when I come I'm not the same." An acoustic guitar chimes in to lighten the denouement; the song resolves, lifting towards an honest admission.