Matty B's Birthday Bash Dresses Up the Kings Rook Club
Celebrate a musical feast befitting Matt Boland at Kings Rook Club on Friday, Jan. 22.
January 20, 2016 at 9:15 AM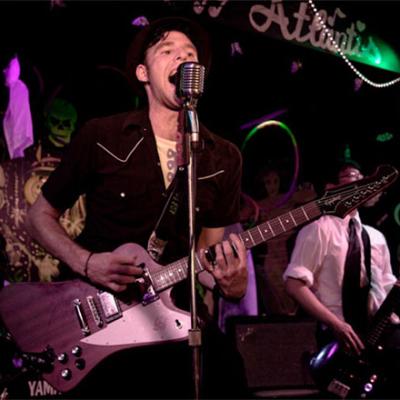 Friday, Jan. 22
Celebrate! Dress snazzy! Twist, jive, and boogie all night!
Those are the directions for – and the duties of – all who enter the Kings Rook Club on Friday, Jan. 22, the night of Matty B's 30th Birthday Bash.
A musical feast befitting Matt Boland – one of Erie's most well known and hardest-working musicians – the bash is a country, blues, and rock 'n roll review featuring performances by Boland's own Matty B & the Dirty Pickles, Bootleggers Bible Club (of which Boland is also a member),and local legends the Rodger Montgomery Blues Band.
"Matty has been around the scene a long time, constantly re-inventing himself, and has become a local staple in the music community," says club promoter/manager Ryan Bartosek. "We're happy he chose to celebrate his 30 trips around the sun at the Kings Rook Club."
To best enjoy the evening's stellar lineup and bask in Boland's glow, party guests are asked to "dress up in their suits and dresses, do their hair up nice, and make it a sharp affair," Bartosek adds.
Like many awesome events at the Kings Rook, Boland's birthday bash is a free show for members and guests, and memberships and renewals will be readily available for purchase.
Happy birthday, Matty B. – Ryan Smith
9 p.m. // 1921 Peach St. // facebook.com/KingsRookClub