MIAC presents St. Vincent and Force Majeure – Two Stirring Looks at the Fragile, Flawed Male Psyche
Two acclaimed movies, two dates, one place.
January 21, 2015 at 8:30 AM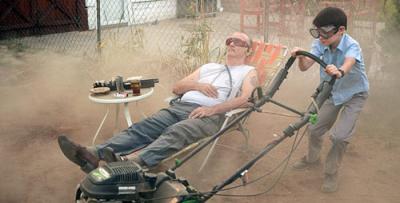 The Mercyhurst Institute for Arts & Culture will present a pair of Golden Globe-nominated films on back-to-back Sundays this winter. The Bill Murray-led St. Vincent and the Swedish drama Force Majeure will play at the Taylor Little Theater at Mercyhurst University, but both movies share a few more similarities than showing location and being highlighted by the Hollywood Foreign Press Association.
At first glance, the pairing of a film about a misanthropic alcoholic babysitting his new neighbor's son with a foreign psychodrama featuring a young family's emotional stay following a scare caused by a controlled avalanche at a luxury French Alps resort might not seem normal, but in a sense, St. Vincent and Force Majeure are both disaster movies that focus on flawed male psyches.
Bill Murray stars as the broken title character in Theodore Melfi's St. Vincent, where his mess of a life is put under a microscope when he takes of care 12-year-old Oliver. As for Force Majeure, the near disaster comes early when an avalanche scare sends Tomas (played by Johannes Kuhnke) fleeing without his wife and children, an abandonment that creates a rift in his family during Ruben Östlund's darkly comic drama.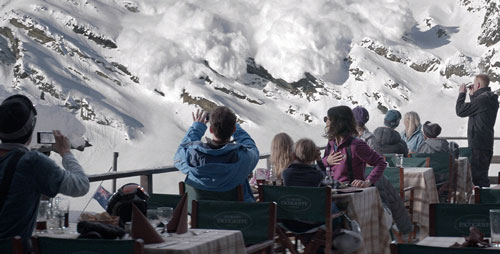 Vincent and Tomas may have different disasters to deal with, but the emotional journeys of both men will be on display at the Taylor Little Theatre thanks to MIAC, giving you two Sundays of cinema to see a pair of flawed father figures in critically-acclaimed movies. 
2 p.m. Sunday, Jan. 25 (St. Vincent) and 2 p.m. Sunday, Feb. 1 (Force Majeure) // 501 E. 38th St. // miac.mercyhurst.edu