News of the Weird: April 27, 2016
Technology makes workers obsolete, even in the world's oldest profession. 
April 27, 2016 at 1:30 PM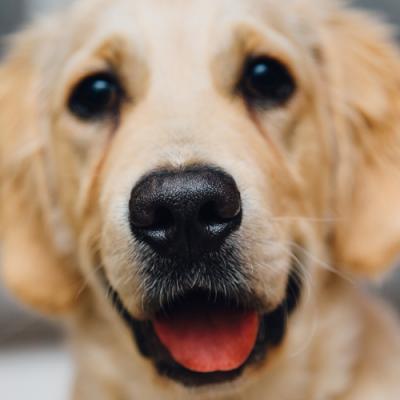 The Internet's Promise Fulfilled (for Men, Anyway)
Japan's Tenga toy company appears to be first on the market with a virtual reality bodysuit (for use with the Oculus Rift "Sexy Beach Premium Resort" 3-D game) containing a genital stimulator and the sensation of "groping" breasts -- sending "impulses all over the wearer's body to make it feel like another human being is touching them," according to one reviewer (who expressed dismay that the bodysuit might put sex workers out of business). Said Tenga's CEO, "In the future, the virtual real will become more real than actual real sex." Because of societal pressures, women are expected to be a less-robust market for the device than men. [Attn.com (Los Angeles), 4-5-2016]
Grown-Ups
In March, one District of Columbia government administrative law judge was charged with misdemeanor assault on another. Judge Sharon Goodie said she wanted to give Judge Joan Davenport some files, but Davenport, in her office, would not answer the door. Goodie said once the door finally opened, an enraged Davenport allegedly "lunged" at her, "aiming" her thrust at Goodie's neck. [Washington Post, 4-5-2016]
Tennessee state Rep. Jeremy Durham has such a reputation as a "dog" around women working at the capitol that the house speaker issued a directive in April relocating Durham's office to a less-populated building across the street. Further, Durham is allowed access only to certain legislative meetings and to certain staff (i.e., no free-ranging among female staff members). After interviewing 34 people, the state attorney general said he believed that Rep. Durham's unwanted sexual approaches and commentaries were impeding legislative business. [The Tennessean, 4-7-2016]
Awesome Governments!
Chinese courts (according to figures reported by Amnesty International in March) dispense justice so skillfully that more than 99.9 percent of cases result in convictions (1,039 acquittals in 1.2 million cases last year). (2) During its first 33 years (through 2012), the U.S. government's applications for secret search warrants to the Foreign Intelligence Surveillance Court have been approved all but 11 times out of 33,900 cases. (FISC defenders say that is because all requests are finely honed by guidance from the judges, but of course, both the Chinese and U.S. numbers, and reasoning, are, by designation, unverifiable.) [Daily Telegraph (London), 3-14-2016] [Stanford Law Review, vol. 66, February 2014]
Leading Economic Indicators
"Who's a Good Dog?"/"Yes, You Are": Some are just blessed with doggy charisma, say owners who showcase their pet's charm on "personal" social media accounts, and now specialized marketers scour those sources to match the most popular pooches with advertisers seeking just the right four-legged companion for their image. As The Wall Street Journal reported in April, entrepreneurial dog owners have rushed to create popular Instagram accounts and Facebook posts (and now, even to put their photogenic pups on a live-streaming app called Waggle) to catch agents' eyes (and, they hope, lead to four- and five-figure paydays from such advertisers as Nikon, PetSmart, Residence Inn and Heinz). [Wall Street Journal, 4-6-2016]
New Jersey is a big state, but when just one man decided to move away, the state legislature's budget office director warned that the loss of that man's taxes might lead to state revenue problems. Billionaire hedge-fund manager David Tepper evidently pays a bundle, and the budget office director pointed out that the state's reliance on personal income taxes means that even a 1 percent drop in anticipated tax could create a gap of $140 million under forecasts. [Bloomberg News, 4-5-2016]
Among the names chosen for Internet start-up ventures (although -- face it -- the more sensible names are already taken): Houzz (home design and remodeling), Kabam (online interactive game company, formerly "Watercooler Inc."), Klarna (e-commerce company that pays the store for your purchases and then collects from you), MuleSoft (makes software to integrate applications) and Kabbage (makes small-business loans online). Wired magazine reported in February that those ventures, and two dozen other inexplicably named startups, are all "unicorns" -- with investors pledging at least $1 billion to each one. [Wired (February 2016)]
The Job of the Researcher
Researchers already knew that masked birch caterpillars "rub hairs on their rear ends against a leaf to create vibrations," according to an April National Geographic report, but a forthcoming article by Carleton University biologists describes that "drumming" as actually part of their "sophisticated signaling repertoire" to attract others -- not for mating but for assistance in spinning their protective silk cocoons. The researchers' "laser vibrometer" detects sound likely inaudible to humans, but when the caterpillars feed, it's clearly, said one researcher, "Chomp, chomp, chomp, anal scrape. Chomp, chomp, chomp, anal scrape." [National Geographic, 4-5-2016]
Police Report
Micro-Crime: (1) According to surveillance video, a man broke into a Five Guys restaurant in Washington, D.C., in the middle of the night on March 18, cooked himself a cheeseburger and fled. (2) Ellis Battista, 24, was arrested for the February break-in at Bradley's convenience store in Las Cruces, New Mexico, in which he took only a pack of cigarettes -- for which he left $6 on the counter. (However, he also damaged the door getting in.) [WJLA-TV (Washington), 4-10-2016] [Las Cruces Sun-News, 3-1-2016]
Undignified Deaths
A 69-year-old man was killed on March 17 while awaiting emergency care at Vidant Medical Center in Greenville, North Carolina. He had been seriously injured in an earlier accident and was in the waiting room when a 59-year-old driver's car crashed through the hospital doors and fatally struck him. (2) A 55-year-old man was killed in Memphis, Tennessee, on March 23 when a 15-foot trailer came loose and crashed into him on a sidewalk. The deceased, who had a lengthy criminal record for sexual assault, might have avoided the trailer if he had not been distracted by watching pornography on his phone as he walked. [WRAL-TV (Raleigh), 3-17-2016] [WGHP-TV (High Point, N.C.), 3-26-2016]