Notable Music Videos from 2014
Arts and Culture Editor Alex Bieler picks out some of his favorite music videos that came to be in 2014.
December 20, 2014 at 10:00 AM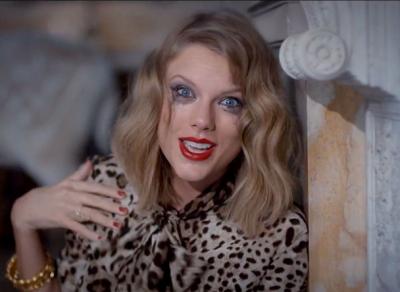 Listening to music is great, but there's something to be said about pairing a great song with a memorable music video. There are many different ways to provide a proper visual accompaniment with a track. Sometimes a song calls for a dance video. Other times it provides an opportunity to create a new story to fit the mood or theme of the track. And then there's always the chance to create something that's simply funny.
Not all music videos are great, but it's always a special treat when you view a memorable one. Here are some of the music videos that made an impression on me in 2014.
Action Bronson - "Easy Rider" (Directed by Tom Gould)
It sure is fun watching a drug-addled Action Bronson pick bar fights and drive around the desert in hospital scrubs during a search for his beloved guitar. This video is ridulous, and that's why I love it.
clipping. - "Inside Out" (Directed by Carlos Lopez Estrada)
This is the best lyric video I saw all year, and it doesn't even flash a single line on the screen. Director Carlos Lopez Estrada does a great job of taking what could have been your usual lyric video trope and gives it a creative twist, making for one mesmerizing walk around the block. Also, great tie-in with Estrada and clipping.'s also-great video for "Work Work" which could have easily made the list instead.
The Decemberists - "Make You Better" (Directed by Bill Fishman)
The Decemberists visit a pretty shabby '70s-style German talk show, hosted by Parks and Recreation's Nick Offerman. Amusing mishaps and snort-worthy typos turn "Colon Meloy" and his bandmates' interview and performance into a rather memorable one.
Disclosure - "Grab Her" (Directed by Emile Sornin)
Imagine having a moron of a boss who thinks he's really cool. Alright, now imagine him with powers that make everything float after he touches it. That's the goofy concept behind this Emile Sornin video, and even after nearly four minutes of mishaps - including one particular unfortunate bathroom incident - it stays fun.
Flying Lotus - "Never Catch Me" (Directed by Hiro Murai)
Flying Lotus' 2014 album You're Dead! may have focused on mortality, but it never got itself trapped in melancholy. This beautifully-shot video for the Kendrick Lamar-aided free jazz-meets-hip-hop number "Never Catch Me" really nails that vibe with the story of a pair of kids who dance their way out of their own funeral.
Girl Talk & Freeway - "Tolerated" (Directed by Allen Cordell)
I never knew how much I would enjoy watching Freeway smash a cake into a bride's face or ripping off a guy's arm until I saw this video. Now I know.
Hawk House - "Chill Pill (Experiment 2)" (Directed by Thomas Rhazi)
This is a nice use of a simple concept, with the camera moving in and out to set up new scenes. Some slick transistions and sets really capture the meditative vibe in the song, 
Jenny Lewis - "Just One of the Guys" (Directed by Jenny Lewis)
Anne Hathaway, Kristen Stewart, and Brie Larson assist Jenny Lewis in this video for "Just One of the Guys," where their makeshift band dresses in drag, outfitting themselves with fake mustaches and tracksuits for a rather amusing bro fest. Also, bonus points to Lewis for that awesome suit.
Kiesza - "Hideaway" (Directed by Kiesza, Ljuba Castot, and Rami Samir Afunik)
Here's an extremly well-done long tracking, dance video. It also demonstrates a very interesting way to hail a taxi. 
Mastodon - "High Road" (Directed by Roboshobo)
I'm a sucker for a good Nerd Victory story. This Mastodon video about a determined young LARPer and his battle against the bigger, stronger pricks hits me right in the feels, particularly when his grandpa decides to lend a helping hand.
OK Go - "The Writing's On the Wall" (Directed by Aaron Duffy, Damian Kulash, Jr., and Bob Partington)
Another year, another amazingly choreographed music video from OK Go. This time, we're treated to several life-sized optical illusions in a painstakingly-crafted one-take shot. If these guys aren't carful, they're going to be more well-known for their music videos than their songs (if they aren't already).
Real Estate - "Crime" (Directed by Tom Scharpling)
Sometimes videos that purposefully don't make sense make the most sense, particularly when they involve undead skateboarders, ceramic figurines, and good ol' values. Oh yeah, and Real Estate plays in a Thai restaurant.
St. Vincent - "Digital Witness" (Directed by Chino Moya)
There is something so robotnic and hypnotic about this video, syncing up wonderfully to St. Vincent's horn-laden, regimented rocker. From the colour scheme to Annie Clark's hair, this is one of the most distinctive music videos in years.
Taylor Swift - "Blank Space" (Directed by Joseph Kahn)
Regardless of ones feelings about Taylor Swift, the video is pretty great. Give T-Swift credit for cheekily playing up to her punlic persona as a man-eater. It's overly dramatic, ridiculous, and pretty darn amusing.
Weird Al Yankovic - "Foil" (Directed by Weird Al Yankovic)
Honestly, you could pick out any of Weird Al's music videos from this year and switch with this one and I wouldn't have a big problem with it, but "Foil" tops the list for me with it's sudden twists. I would definitely watch an episode of Now We're Cookin'! after seeing this video.