Obituary: Basement Transmissions (State Street Location)
Transmissions, Basement (State Street Location) -- deceased: September 10, 2011 – June 26, 2014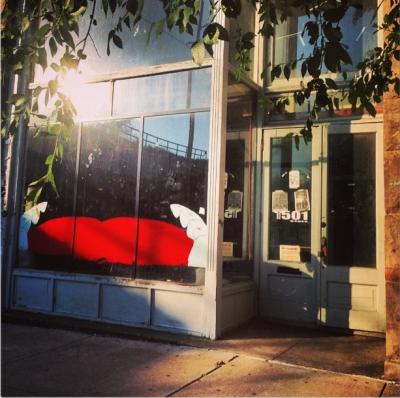 OBITUARY
Transmissions, Basement (State Street Location), Deceased,
September 10, 2011 – June 26, 2014
 The original location of Basement Transmissions, an all-ages art gallery and concert venue, passed away Thursday, June 26 after a few years of declining health. Multiple injuries to the floor and walls sustained from moshing, as well as a lack of facilities due to frozen pipes, may have contributed.
 Remembered for its massive teeth and disco ball uvula, ostrich-like creature overlooking State St., tiny stage, sidewalk chalk drawings, concession stand conversations, mixed-genre shows, and alternative dance styles ranging from aggressive arm flailing to ludicrous dog piles, the original location of BT will be missed by metal heads, hipsters, wannabe hipsters, punks, posers, old heads, scene kids, and Nick Dzuricky.
Basement Transmissions was known for saving the city from bar-scene infestation and being the only place in Erie people under the age of 21 could enjoy live music. It served as a judgment-free haven where bullying and ridicule were unheard of and weirdness was encouraged.
BT is survived by the much larger and better equipped version of itself located on 145 W. 11th St. The new building was born June 6, 2014 and now serves as a community center for all forms of creativity including music, art, and film.