Ottawa Lights Up Beachland Ballroom During CD Release Show
Cleveland-based band Ottawa churns out garage-pop tunes and a few choice covers during an energized concert.
December 8, 2014 at 2:05 PM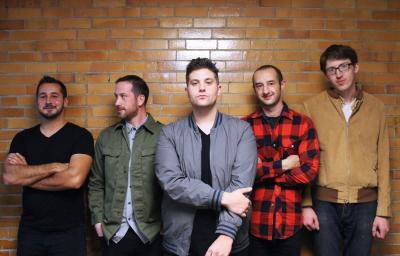 The Beachland Ballroom played host to quite a party Friday, Dec. 5, when Cleveland-area band Ottawa held a special release show for its debut EP Random Lights. Numerous musicians were on hand for the event, with openers Cities & Coasts and Midnight Passenger performing on the night, along with some nifty DJ sets from Johnny La Rock and Furface.
Cities & Coasts opened up the show with a short set, showing off a '50s vibe on some rather enjoyable indie rock tunes before tearing into early highlight "Sail into the Sun." Frontman Nathan Hedges and the C&C crew were followed by the louder, darker, and impressively bearded Midnight Passenger. MP had the "wall of sound" effect working for them, displaying some nifty guitar work that. Unfortunately, lead singer Tony Zaro's vocals were rather low in the mix, slightly marring what otherwise was an enjoyable performance.
After a short break in which DJs Johnny La Rock and Furface showed off what sounded like a rather cool reimagined version of Radiohead's "National Anthem," the stars of the show took to the stage. Ottawa was backed by quite an impressive light display that included six light poles and a sign of the band's name that would change colors throughout the show - all made by the band, no less. Ottawa wouldn't be outdone by the staging, however, as the quintet tore into catchy garage-pop tunes off the their new EP. The band played all eight tracks from Random Lights, and the songs translated quite well to the stage, with guitar-rippers like "The Good Kind" and "Separator" maintaining their edge while "Random Lights" and "Tempo" stayed just as fun as on the record.
In addition to Random Lights' eight tracks, Ottawa threw in a pair of covers in for good measure, including a rather muscular, bass-driven version of The Pixies' "Where is My Mind?" It all added up to one energetic night at the Beachland Ballroom, as both musicians and a rowdy crowd celebrated Ottawa's special occasion.