Pittsburgh's The Commonheart Comes to Erie
The Commonheart to bring some soul to the King's Rook.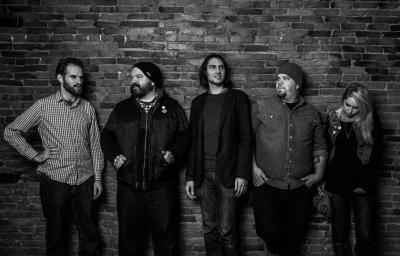 You wouldn't guess it by the way he sings now, but Clinton Clegg was once swept up in the nu-metal scene. The frontman for The Commonheart may have spent his younger years listening to Limp Bizkit, but the veteran member of the Pittsburgh music scene experienced a shift in style following a sonic discovery.
"I was into the heavier stuff as a punk, teenaged kid, but once I started finding blues and soul music, I just took a huge turn," Clegg says over the phone.
Clegg and the rest of The Commonheart will be in Erie to show off the band's energized sound during a March 13 show at the King's Rook Club. The group is still pretty new, having formed just six months ago following a move to create music that would suit Clegg's powerful vocals.
"I think it was developed, for sure," Clegg says of his soulful delivery."I didn't have the tone to my voice when I was younger that I do now. I think it came from me listening to other artists when I was listening to the soul genre. When I was younger and singing, I was just screaming. It eventually turned into something more."
The change certainly gives songs like "Cannonball" and "Can't Forget You" extra grit, as The Commonheart deals out old-fashioned songs in a new-age world. Just to add to the experience, the band will perform with a trio of backup singers, a tiny choir to create a more spiritual feel for a night of soul. – Alex Bieler
9 p.m. Friday, March 13 // 1921 Peach St. // facebook.com/kingsrookclub // Free for King's Rook members, $10 for a year-long membership with a KRC sponsor