Pre-K for PA to Hold Informational Meeting
Free food, drinks, and entertainment at Gigliotti's.
October 20, 2014 at 2:50 PM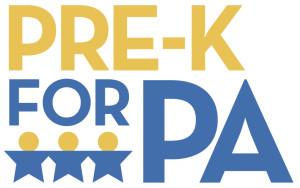 There's a great old song with the lyrics, "I believe the children are our future/ teach them well and let them lead the way," but judging from the way Pennsylvania treats those children, we may be in serious trouble if something doesn't change.
Shockingly, 70 percent of 3- and 4-year olds in Pennsylvania lack access to quality pre-k programs – an inconvenient fact often lost amongst the din of the whole "educated workforce" mantra chanted by many community leaders, economists, and politicians.  
And as long as we're on the subject of inconvenient facts, here's a few more: by the age of 5, a child's brain is almost fully developed, and studies show that children who attend pre-k programs before that time are more likely to succeed academically and socially.
But luckily for us – and those toddlers – there's a group working to correct this egregious oversight. Pre-k for PA is a statewide campaign designed to advocate for expanded access to early learning opportunities for all 3- and 4-year olds in the commonwealth, and according to a recent press release, their goal is looking more and more inevitable – recent polling suggests a surge in support.
Considering their list of local supporters reads like a who's who of northwest Pennsylvania, this recent momentum should come as no surprise: A Child' World Daycare & Learning Center (Theresa Mitchell), Barb's Care-A-Lot (Barbara Gainer), Early Connections (Nancy Kalista), Employees Community Service Fund of General Electric, Erie Bank, Erie Central Labor Council, Erie Community Foundation, Erie County Executive Kathy Dahlkemper, Erie Mayor Joe Sinnott, Erie Regional Chamber of Commerce, Erie School Board member Bob Casillo, Erie School District Superintendent Dr. Jay Badams, Erie Together, Erie's Future Fund (Michelle Harkins), Former Erie Mayor Joyce Savocchio, Gertrude Barber Center (Kathy Bastow), Iroquois Schools Superintendent, Dr. Shane Murray, The Jefferson Educational Society, Keystone Research Corporation (Joyce Miller), Mercyhurst Prep High School President Mary Ellen Dahlkemper, Millcreek School District Preschool Education Director Sara Grutkowski, Penn State Behrend Early Learning Center (Eunice Moore), PNC Bank, PSEA Northwest Regional President Sam Talarico, State Representative Flo Fabrizio, State Representative Pat Harkins, State Representative Ryan Bizzarro, State Senator Sean Wiley, St. Stephen's Episcopal Church Nursery School (Kristen Fisher), United Way of Erie County, and YMCA of Corry Child Care Director Michele Brady, as well as former Pennsylvania Governors Ed Rendell and Mark Schweiker.
Accordingly, pre-k for PA invites you to find out what the hubbub's all about from 4:30 to 7:30 p.m. on Wednesday, Oct. 29 at Gigliotti's Italian restaurant. Free food and beverages will be available, and a special performance by Eric Brewer and Lindsay Vendetti will also take place.
So if you believe the children are our future and you support access to quality pre-k programs for the almost 4,300 children in Erie County alone who currently lack it, you know where to be.
​Gigliotti's is located at 1325 State Street in Erie. For more information on pre-k for PA, visit www.prekforpa.org.