Santorum: Contraceptives Are "Dangerous"
Rick Santorum doesn't want you to have sex unless you're having babies, and he's willing to use the office of the President to bend you to his will.
February 15, 2012 at 8:46 AM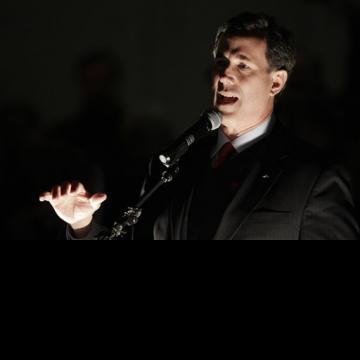 Speaking of contraceptives, here's the GOP's new front-runner back in October:
One of the things I will talk about that no President has talked about before is I think the dangers of contraception in this country, the whole sexual libertine idea. Many in the Christian faith have said, "Well, that's okay. Contraception's okay."

It's not okay because it's a license to do things in the sexual realm that is counter to how things are supposed to be. They're supposed to be within marriage, they are supposed to be for purposes that are, yes, conjugal, but also [inaudible], but also procreative. That's the perfect way that a sexual union should happen.
Santorum has said he'd use the office of the president to allow states to outlaw contraceptives.
Time's Michael Scherer points out that, according to the Guttmacher Institute, "99% of women ages 15 to 44 in the U.S." have used contraceptives, and 62% of women in that age range are currently using them. Scherer also refers to a Pew poll that shows 85% of Americans think contraception is okay, and only "[e]ight percent view contraception as "morally wrong." 
Meet Rick Santorum's base.
Call me crazy, but it seems to me that the use of contraceptives is a very reasonable and responsible thing to do if you're not looking to start or add to a family.
And even if it's true stripping procreation out of the equation of sex makes you a "libertine," as Santorum claims, it's hardly the government's role to insert itself into the bedrooms of Americans and enforce the former Pennsylvania Senator's particular views on sex.
Of course, Jon Stewart sums it up much better than I ever could.