Sir Paul McCartney? Meet StringsforaCURE®.
If he really wants to "Help!" StringsforaCURE®, Paul McCartney should stop stringing founder Elisa Guida along.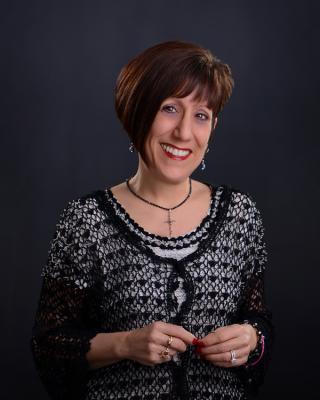 Elisa Guida has been a Beatles fan since she was nine years old. But she couldn't have possibly imagined where her love of the Fab Four might lead her.
Guida is a custom jeweler and owner of La Petite Jewelers on West Eighth St. She's also a two-time breast cancer survivor, first diagnosed in 1995 at only age 40. Ten years later, she and her husband, Ed Saloum, were celebrating her decade being cancer-free. But Guida suspected something wasn't right. Sure enough, the cancer was back. And with it, a deepening desire to help those going through the same debilitating struggle.  
Guida is, above all, an artist. And an artist creates, no matter what the materials. In Guida's case, the tools have been her love of music and her endurance through cancer. Her medium? Life, itself.
And so, ever the creator, Guida felt the spark of inspiration during a Bon Jovi concert in 2008. She imagined getting used guitar strings from famous musicians, making them into jewelry, and selling them to benefit those who also know the torment of cancer firsthand. And thus, StringsforaCure® (SFAC) was born.
Guida has since received strings from a dizzying array of musicians. (I'm most in awe of Larry Carlton, who provided the mesmerizing float of electric guitar on Joni Mitchell's "Amelia," but there's someone on that list for every fan.) And in just four years, SFAC has given over $110,000 directly to more than 700 cancer patients.
And now? She has her heart set on Sir Paul McCartney. 
Last October, when Guida turned 60, she attended McCartney's concert in Nashville, after producing a video of numerous supporters asking McCartney not to let her turn 60 without receiving his strings. But McCartney, whose own wife Linda died from breast cancer, didn't come through. 
Undaunted, Guida is going for it again. This time, with a video listing the "Top 10 Reasons Why Paul McCartney Should Donate His USED GUITAR STRINGS to StringsforaCURE":
The video features local musicians, friends of SFAC, and even Guida's lovely mom, who says McCartney should donate his strings because "Elisa's mother, Mary, is not getting any younger!" 
Her unflagging sense of humor has made Guida a survivor par excellence, surely as worthy of Ladyhood as McCartney is of Knighthood. On June 19, Guida will once again be part of his audience at the Firefly Music Festival in Dover, Del. Let's hope Sir Paul won't let her - and the cancer survivors she's helping - down this time!
Visit StringsforaCURE to learn more, donate, and spread the word.