Sounds of the Underground
Pocketmouse, Northern Weather, Archway, Head North, and Undesirable People rock Basement Transmissions.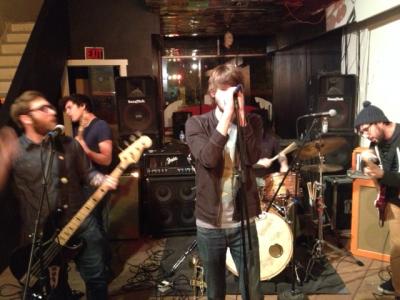 When I think of Basement Transmissions, I usually associate the experience with amps turned up to 11 followed by a few days of ringing in my ears.  But the show on Sunday, May 4 started in a more subtle fashion.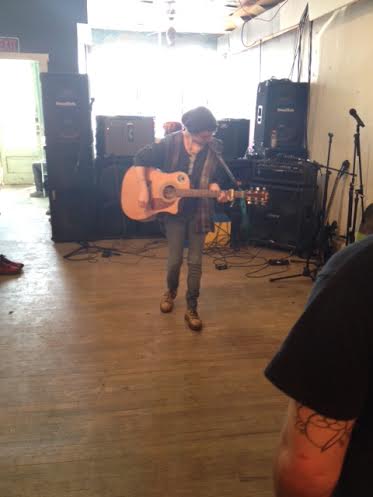 When Julia Haight (who goes by the moniker "Pocketmouse") began playing her opening set, the conversations came to a sudden halt, as is the usual when someone begins performing.  But this time the room was completely void of any unnatural sound. No humming feedback from amplifiers or a microphone – just the sound of her voice and light strumming reverberating throughout the room.  Sounds that usually go unnoticed, like the creaking of the floor while people shifted their weight from one leg to the other or traffic passing by outside, suddenly became noticeable.  This gave her performance a unique feeling of rawness and purity – something I've only ever seen before from spoken-word slam poetry and not in a musical performance – so it was refreshing to have a new experience in a place I've been to so many times.
The rest of the show, however, was business as usual for Basement Transmissions and the amps were turned up to 11. 
Next up was Northern Weather, who played their first show with their new lineup, adding two former members of Mallory Run on drums and second guitar.  I've seen Northern Weather several times, and I'd even go as far as saying their one of my favorite local bands right now, because their sound appeals to my tastes in early/mid-'90s grunge bands like Dinosaur Jr.
This was without a doubt the best performance I've seen from them.  Adding a second guitarist definitely made a difference for the better – giving them a fuller and richer sound – especially during instrumental parts of their songs. They ended their set with their song "Better Things", which you can listen to on their bandcamp.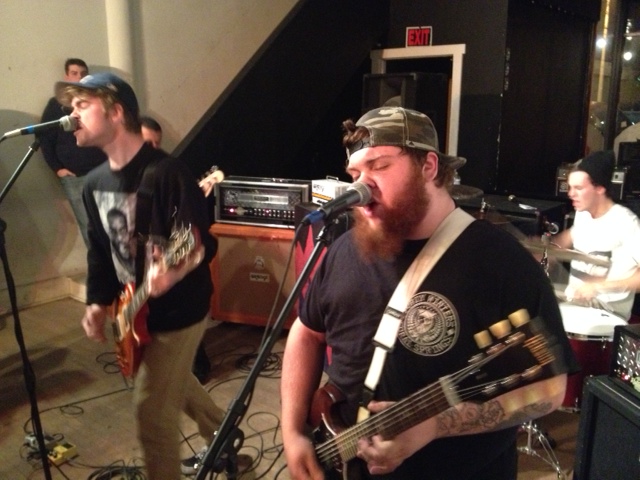 My band, Archway, played next.  I can't say too much about our performance without being a little biased, but I can say that we had a lot of fun playing.  The guys in Northern Weather sang along with us and I had to chance to dedicate two songs to my uncle, who had recently passed away.
Buffalo's Head North followed our set.  By then, some of the audience who had only been there to see the first few bands had left, but Head North still gave an energetic performance as if they were playing to a packed house.  They play a pop punk, sounding somewhere between old Four Year Strong and The Story So Far, but the vocals were more emotional and angry than your run-of-the-mill pop-punk band.
Head North was originally meant to be the headlining band until Undesirable People, from Detroit, was added to the bill last minute.  The band played a  distinct style of indie-rock, complete with sudden dynamic changes and beautifully melodic four-part harmonies.  The spontaneity of their set caused a lot of people to leave prematurely – either due to it being finals week or the fact of simply not knowing there was another band – and they all missed out on a brilliant performance.  
Despite some people leaving early, I have been seeing attendance at Basement Transmissions getting better and better over the past year, which gives me hope for the future of our local scene.  Make sure to check basementtransmissions.com for updates on shows every week.
Tommy Shannon can be contacted at TommyXShannon@Gmail.com, and you can follow him on Twitter @txkx.