Special Guest and Pale Green Stars Bring Brawny Brand of Rock 'n' Roll to The Rook
Fans of rough-and-tumble rock 'n' roll should love the pairing of Special Guest and Pale Green Stars
January 21, 2015 at 8:45 AM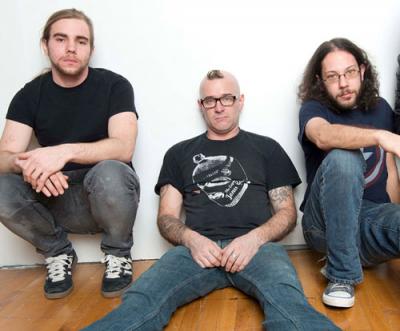 The King's Rook will play host to a pair of special musical guests to close out the first month of 2015, a show featuring some brawny rock 'n' roll from a band just south of Erie and one nearly four hours northeast of The Gem City.
The first of which is Special Guest, a groovy foursome from Edinboro that made a mark in the local guitar-rock scene in 2014 with muscular riffs and slight doses of psychedelia. Joining the Northwest Pennsylvania-based outfit is Pale Green Stars, a bluesy trio from Syracuse, N.Y. that Erieites may not be as familiar with unless they caught one of the band's previous shows at PACA or The Rook. Even if you have, Pale Green Stars are a band that has evolved since its last trip to the area.
"We wanted to be Carl Perkins-ish, like an older style of rock 'n' roll," says drummer Jeff Tripoli about the band's last album The Honky Tonk Years. "Now that we've been together for a certain period of time, we've started writing songs together that are coming out more alternative rock with that same backbone of alt-country and blues, which is a testament to the chemistry between the three of us and our musical background."
Fans of rough-and-tumble rock 'n' roll should love the pairing of Special Guest and Pale Green Stars, a terrific twosome that can dish out meaty licks and plenty of blue-collar bravado, a combination that should close out a cold January with a fiery bang. 
9 p.m. Saturday, Jan. 31 // 1921 Peach St. // facebook.com/kingsrookclub