Sunday Spotlight: Jane Bunnett and Maqueque
Jane Bunnett and Maqueque close out the Erie Art Museum Blues and Jazz Festival this year. Hear what she had to say about Cuba, Coltrane, and Erie. 
August 3, 2014 at 7:29 PM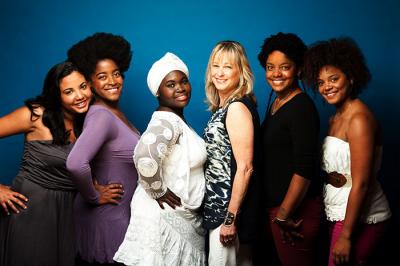 Sunday night's 8 p.m. act has, historically brought the house down in previous years of the Erie Art Museum's Blues and Jazz Festival, and this year's selection Jane Bunnett & Maqueque should be little different.
I spoke to Jane briefly as she was loading her car and preparing to cross the US-Canadian Border with her 7 fellow female musicians; here's what she had to say about her music, her influences, and the festival.
Cory Vaillancourt: Tell us a little bit about the heritage of your sound.
Jane Bunnett: It comes from the heritage of jazz and afro cuban music; I'm a jazz improviser, and that's my first love, and that's what I studied - Parker, Coltrane, the whole jazz world. But I went to Cuba in 1982, and the music Heard had a strong correlation with Coltrane's work, both rhythmically and spiritually.
CV: And what do you know of our fair Erie?
JB: I played the festival quite a few years ago, and it was one of the best, most fun festivals I've ever played. Very dreamlike.
CV: What are you listening to at the moment? 
JB: John Coltrane's "Live at the Half Note: One Down, One Up;" Rashaan Roland Kirk's "I Talk to the Spirits."
CV: And how are you enjoying your new project?
JB: I'm surrounded by really great young creative energy, and no matter how crappy things go, once the music starts, and we start to play i forget all of it.
 For a full lineup, and more, about this year's Erie Art Museum Blues and Jazz Festival, check this out. And keep checking back in here at eriereader.com for more Q-and-As with some of this year's illustrious Blues and Jazz performers.