Tech Watch: Code for Erie
What's the number one fastest growing industry in America? Technology. And what is Erie sorely lacking? Technology.
October 17, 2012 at 11:16 AM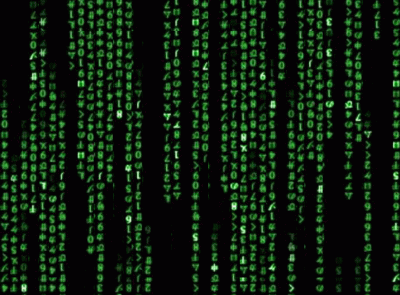 Erie has come a long way in the past few years. With events, plans, and organizations happening now, such as the Perry 200 and Destination Erie: A Regional Vision, we need to take a look at where the city is heading so that we can go even further in the years to come.
One of the biggest problems currently facing our city is the loss of talent generated from the universities around our area, as many students from the region attend these schools only to leave or other students come to our region for four years and then leave too. This "brain drain" is crippling our city and is stagnating us while others are innovating.
Fortunately, we can reverse this trend. I've talked a lot in the past about cool ideas for our city such as public WiFi or Near Field Communication  tags, but time and time again I hear one major criticism: We don't have the resources. Personally, I think this is a terrible excuse. Cities don't just suddenly make a 180-degree turnaround; they require careful planning and execution of a plan. We have the creative population, we have the willpower, and for those of you concerned with the financial investment, consider this an investment. Resources are here, but they won't be for long if we continue to leave them on the vine to wither. And for Erie, we don't have to reinvent the wheel by coming up with something entirely new; we just have to be willing to look at the successes of other cities and find ways to implement those initiatives here.
For example, one major nonprofit has been making a lot of noise in the area of local government and technology. Jennifer Pahlka founded "Code for America," and according to its website, it: "helps governments work better for everyone with the people and the power of the web. Through our Fellowship, Accelerator, and Brigade, we're building a network of cities, citizens, community groups, and startups, all equally committed to reimagining government for the 21st century."
The projects that Code for America develops range from social media campaigns to interactive school bus tracking software.  It has revolutionized how cities exist in the 21st century by creating a dialogue between the "nerds" and the "politicians." All too often, these two groups exist completely independently of each other. But it doesn't end there. Artists, business leaders, spiritual leaders, and more all have their own area of expertise, but there is a failure to connect these people to the decision makers of our city. But I'm not suggesting we utilize Code for America in Erie; I'm suggesting we develop something like it ourselves.
Think about it: what's the number one fastest growing industry in America? Technology. And what is Erie sorely lacking? Technology. Let's create partnerships across the region focused on getting students, technologists, innovators, and proactive citizens involved in making Erie a hub for technological and cultural innovation.
I'm not suggesting a specific plan for anything, but something similar to Code for America could work in Erie. Not only would it increase the technological gravitas of the city, it would benefit the economy, civic infrastructure, and efficiency across the board. We need a game-changer here in the city; something that will attract press, the attention of tourists, and put Erie back on the map not only in a nationwide sense, not just statewide.
This won't happen instantly, and we won't see results for months or years. But if we as a city come together and lay the foundation for future success now, we'll reap the benefits for years to come. We have the resources, we have the need – all that's left is to put it in action.
Michael Haas can be contacted at Epic@ErieReader.com