Tech Watch: Instagram? # Instagood
Looking for some photographic instant gratification?
January 23, 2013 at 1:25 PM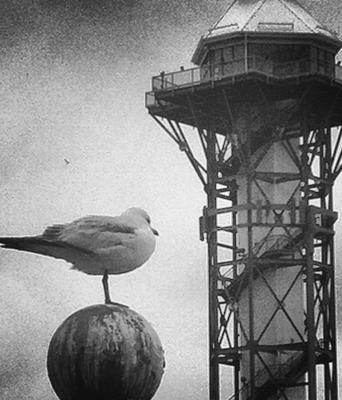 Instagram is a photo-sharing social networking platform that experienced immense growth over the past year. The service caught the eyes of Facebook executives and was purchased for a cool $1,000,000,000 – yeah, that's a billion. With a "B." This is currently my favorite social platform, and the image sharer now has over 100 million active users – but there is always room for growth! I am writing to educate you and get you on board.
Instagram allows users to take photos in a distinctive square-shaped format – similar to that of Polaroid images – rather than the more typically used 4:3 aspect ratio. The app then allows users to apply a filter to images, the option to apply a tilt/shift, and/or lux effect.
By applying a filter to a photo, users can drastically change the look and feel of their image by adjusting contrast, brightness, sharpness, tone, or color. The tilt/shift tool allows users to unfocus or "blur" out the photo, save specific areas, which can draw attention to a focal point or add depth to the image as a whole. Lastly, the lux effect was designed for photos that were taken in direct sunlight to counter act some effects of the bright direct light, but oftentimes this is applied by users simply to add another effect to the image.
These tools are what make the app so unique, interesting, and successful. They can be applied in countless combinations to any photo to help portray the emotion or atmosphere of where and when the photo was taken. These tools also allow users to add their own artistic flare to an image that otherwise might appear to be a meaningless or boring snapshot.
Let's be honest, a picture is worth a thousand words. With a smart phone in nearly everyone's pocket, Instagram allows users to edit, enhance, and share these images with friends easier than ever before. The images can be published with captions that also allow for the "tagging" of other users who may be in the photo. Also, much like Twitter; hashtags can be included in these captions and comments which serve to index similar photos. One downfall of the app is that unlike Facebook or Twitter, this program can only be used from a mobile device or tablet.
Instagram provides a means to give a behind the scenes look into the lives of others that may otherwise go unseen by a majority of followers. Seeing a photo of an old friend, your favorite singer, or actor eating a greasy pizza or going out for a night on the town makes them seem more relatable and helps to build a relationship that may otherwise be missed.
So give it a try – Instagram will further the depth of your social media presence, as it makes it extremely easy to link this network with your existing platforms to share content across them all. It also makes it simple to find friends by linking direct to your contact list and social media accounts so you can see who already uses the application. Even if you never post, you can lurk from the sidelines and see some impressive cell phone photography.
Brennan Donnelly can contacted at Epic@ErieReader.com.