The 2017 Erie Holiday Gift Guide
A merry little inspiration for your local shopping needs
December 6, 2017 at 3:15 PM
Let's keep it local this holiday season, shall we? When it's time to buy gifts for your friends and loved ones, you don't have to traverse the ends of the earth (or — let's face it, the Internet) to find that perfect present.
Shopping local adds a much needed injection into our local economy of course. It helps to put certain businesses' and entrepreneurs' profits "in the black" well beyond Black Friday.
Locally made products can come in handy. Are you at a complete loss looking for a decent secret Santa gift? Something made in town is a perfect place to start. At the very least, it's a conversation starter following its unwrapping.
A gift made in Erie can also be a welcome reminder to anyone outside of our area code of what they've been missing. That little "homemade" touch might be just the sort of thing that tugs on those heartstrings and makes a good gift great.
It's nearly impossible to catalog everything made in Erie, and this list is not attempting to do that. In fact, some of the best gifts aren't even on the list. There are dozens of delicious local breweries and wineries around Erie (not to mention at least three local distilleries) that would provide for some potent holiday spirits. Local crafters are hard at work year-round, and have unique handmade treasures ready to buy. You can also walk into your favorite locally-owned business and most likely grab a gift certificate of any denomination, not to mention memberships you can obtain from everything from gyms to museums.
So why not give those a try and these too, for more specific sorts of products. All you would-be Kris Kringles, take note: here's what Erie's industrious elves have been cooking up.
Bison Hill Stonecrafts
What to unwrap: custom-carved slate and marble products
Perfect for: your neo-rustic kitchen star
Want something that's a cut above the rest? Take the high ground with Bison Hill Stonecrafts. Company founder Andrew Church takes pieces of slate or marble and fashions them into all manner of designs. Working with local slate roofers and quarries, Bison Hill is able to outline and cut them in intricate detail. Their online store features Christmas ornaments, coasters, cheese plates, serving boards, house letters, and more. Nearly every design is available in endless variations, with selectable sizes, colors, and the ability to laser engrave a personal message. Perfect for Christmas, each product even ships in its own gift box.
Tekslinger Phone Cases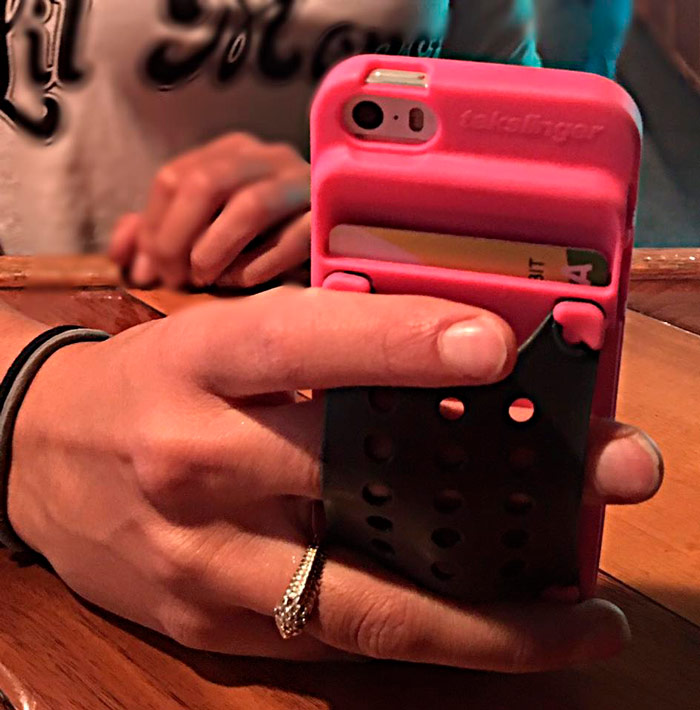 What to unwrap: an inventive new cell shield
Perfect for: your slightly clumsy gadget grabber
With its unique design, Tekslinger adds a very welcome functionality to the art of the cell phone case. A flexible strap is attached to the back of the case, right where your fingers tend to go. Tucking your digits in this bendable pocket adds an entirely new dimension to using your phone. Your device remains secure in your hand, drastically cutting down the risk of dropping it — potentially causing hundreds of dollars in damages. It also adds stability, reducing blur and shake on photos (including selfies), as well as keeping your keyboard in its place while texting. There are cases with room for your credit cards as well, and the multi-colored back straps are even interchangeable.
Lavender Rabbit Oils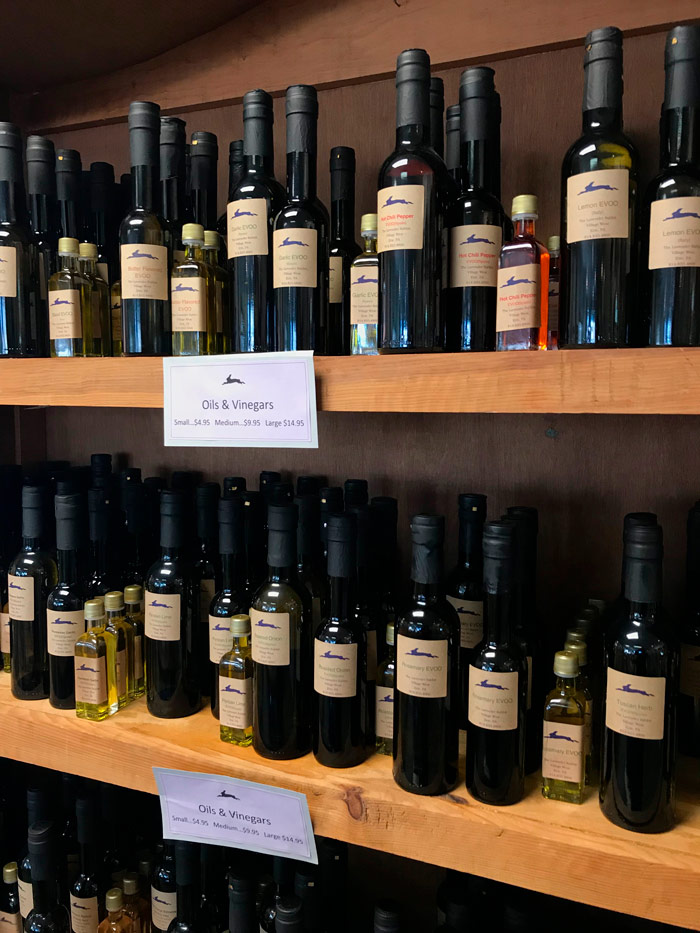 What to unwrap: delicious assortments of olive oils and balsamic vinegars
Perfect for: your favorite foodie
One step inside the Lavender Rabbit and you'll want to walk out with a few things. Store owner Susan Marshall will be more than happy to let you sample a few of her wares. Using imported ingredients, she blends and bottles each variety of the viscous delights, perfect with a light bread, on their own, or as a flavorful additive. The storefront at Village West also has plenty of additional luxurious foodstuffs to take with you too, including a handful of other made-in-Erie products.
KeyBiner Carabiner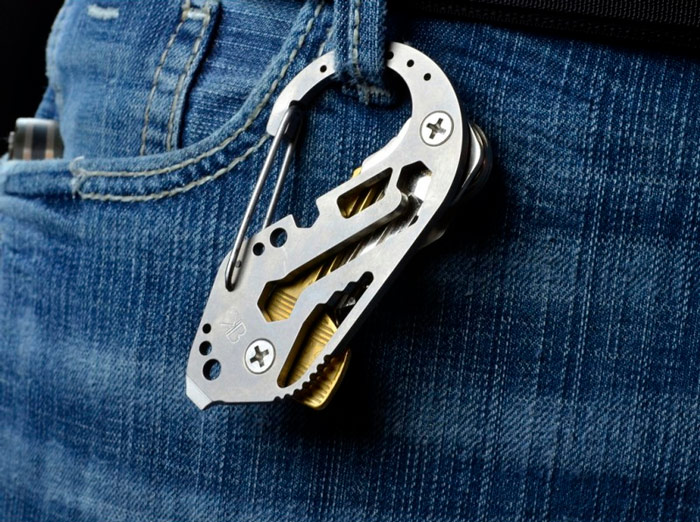 What to unwrap: a multi-functional take on a key item
Perfect for: your tactical, albeit jangly toolmaster
An innovative take on a keychain standard, Fortius Arms has fashioned a better carabiner. The pocket accessory, originally designed for rope climbing, has become the go-to for anyone looking for a functional retention system. Fortius founder Chris Mioduszewski has managed to cram far more functionality within a small space than ever before, with a foldout key function that's able to eliminate that unmistakable jingle in your step. The company — who also specializes in fortified firearms — has built a bottle opener, six wrenches, and a screw bit driver into its design.
Humble Elephant Rolling Pins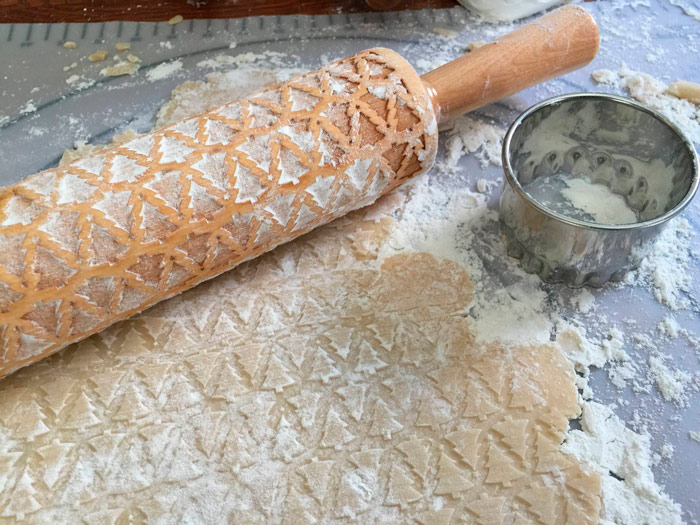 What to unwrap: pattern-creating kitchen tools and more
Perfect for: your cookie-craving aesthete
With dozens of beautiful patterns to choose from, Humble Elephant breathes new life into a kitchen item that used to fall a little ...flat. Owner and Erieite Lisa Van Riper specializes in rolling pins that emboss three-dimensional designs onto cookies and other crispy, oblate treats. With the ability to create custom patterns, these rollers opened up a whole new fun avenue, and were even featured on a The Today Show segment for holiday gifts. The online store also features knitting needle gauges, towels, spice jars, frames, and several exquisite coaster sets.
WalBall Massage Therapy Tool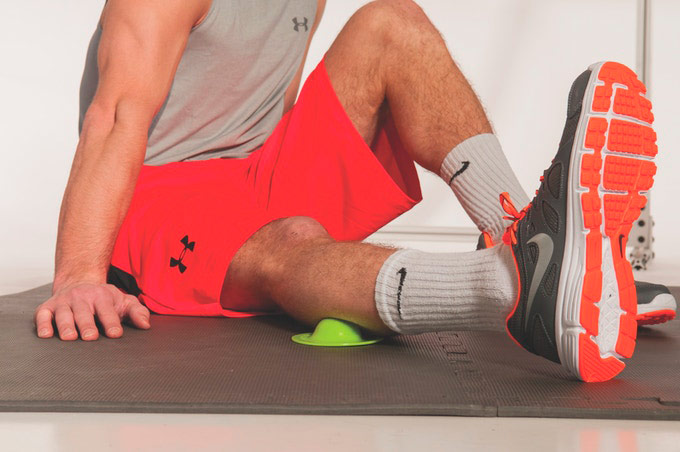 What to unwrap: a small, flexible, three-dimensional bell-curve
Perfect for: any active person on your "knotty" list
Designed specifically to target "trigger points" on your body, the Walball packs a lot of relief into a tiny package. On one side, you have a rounded protrusion resembling half of the planet Saturn. On the other side you have a suction cup. Simply place the "ball" on the "wall" and give some of your pressure points some much-needed therapy. Target those tense areas on your body, and take a few knots out of your muscles. At a price point under twenty dollars, it's a tempting little green tool.
BayRat Fishing Lure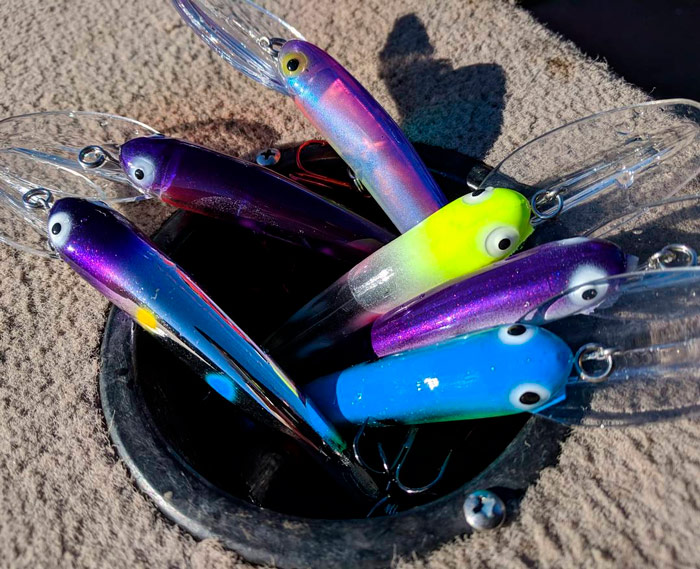 What to unwrap: any of the company's many expertly crafted fishing lures
Perfect for: your discerning angler
To those not aware, a "bay rat" is a hard-core fishing enthusiast — like a mall rat, but … for bays. As someone with a deep affinity for our local waterways, company founder Damian Kuzmin certainly fits this mold. Erie, with its own penchant for mold-fitting (specifically of the plastics variety) and strong fishing community, was the perfect place to found a lure company. Available in bait and tackle shops all around the country, BayRat produced over 35,000 lures just last year, all at its Erie headquarters, with hundreds of hand-painted designs to choose from.
The Pennello brush
What to unwrap: a unique, hairbrush/comb hybrid
Perfect for: your lusciously-locked loved one
Invented by longtime hairstylist Fran DiSanti, the Pennello brush was built with the user's hand in mind — the name even means "a brush that fits the hand like a glove," ergo the ergonomic handle. The brush is intended for men and women of all hair types. Its wide-set bristles are designed to not tug or tangle hair, even when it's wet. DiSanti worked with Penn State Behrend plastic engineers to design the brush. Its mold is made in North East and the brushes are produced in Girard.
AcousticSheep SleepPhones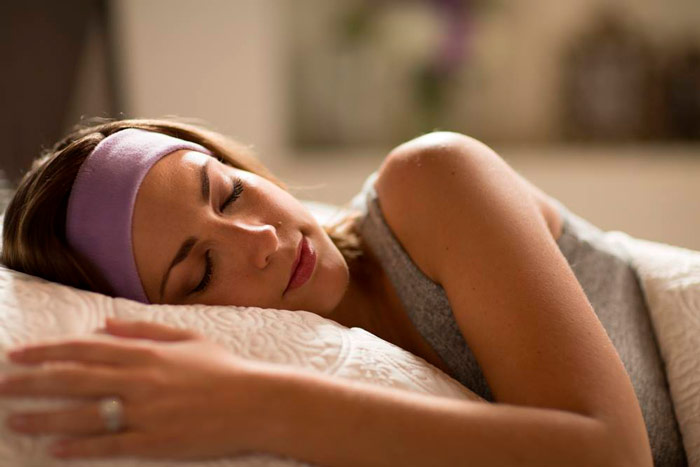 What to unwrap: soft audio headbands designed for all-night comfort
Perfect for: your lullaby-lacking bed-goer
AcousticSheep's SleepPhones might just be the perfect thing for those looking to count their own wooly fence-jumpers. Several different models and variations are available from the Erie company, with its flagship product being a comfortable headband with built-in speakers to pipe in meditative sounds, podcasts, or any audio the listener wants. There are options for corded models, and Bluetooth models, the latter including a wireless charging option. They come in five colors and three sizes for a multitude of options. Founded by Dr. Wei-Shin Lai and her husband Jason Wolfe, the company also offers a similar product designed specially for use while running.
ReCAP Mason Jars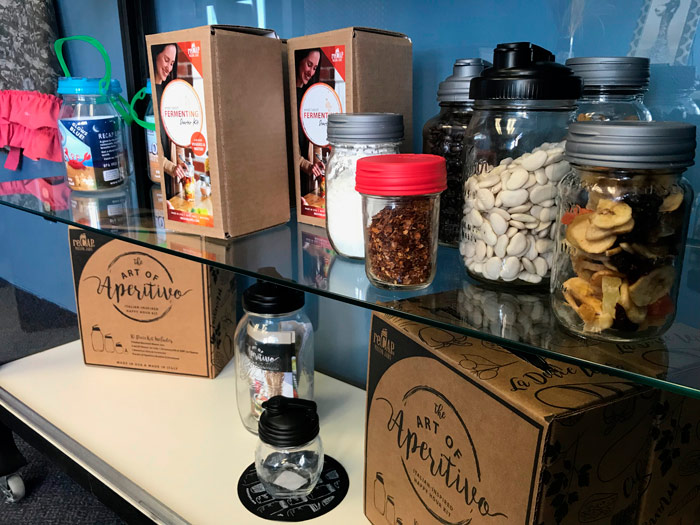 What to unwrap: imaginative attachments that inspire kitchen creativity
Perfect for: your favorite ingredient wizard
Run by Erie native Karen Rzepecki, reCAP diversifies the creative uses for mason jars. With several unique attachments that fit onto the iconic household item, the company repurposes them with flair. In addition to their useful pourers and flip lids, they now offer a fermentation starter kit, complete with attachments that help you pickle vegetables and even brew beer. The "Art of Aperitivo" gift set includes everything you need to host your own Italian happy hour. For the younger crowd, kits let kids turn jars into bug catchers, and they're even available with their own storybook.
Flexcut Woodcarving Tools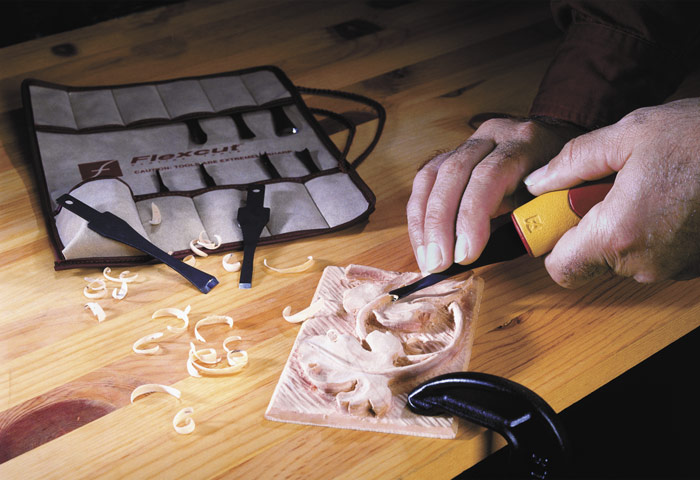 What to unwrap: high-quality woodcarving tools and knives
Perfect for: your budding woodworker
Sharpen your skills with some of the world's best tools made right here in Erie. Flexcut offers a wide variety of instruments for palm use or mallet use, as well as micro tools for fine details. There's a huge assortment of professional-level products, as well as sets to start you off. The art of woodworking is a rewarding process that carvers can be proud of. Start your giftee out carving during this holiday season and maybe you'll get your very own handmade present next year!
Nick Warren is a man of many gifts. He can be reached at nwarren@eriereader.com