The 4th Annual Community Call for Peace Unites Artists at The Oasis
Eleven different musical artists are uniting for peace.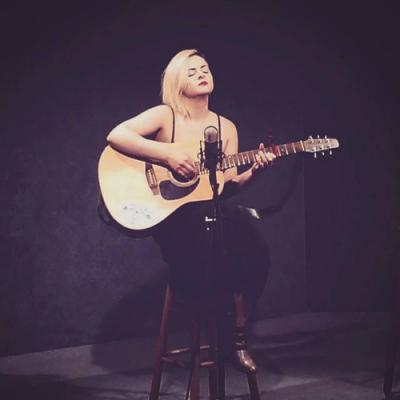 Sunday, March 13
Eleven different musical artists are uniting for peace. Working with Mothers Against Teen Violence (MATV), these performers share a personal drive to change things for the better. Even though the musical genres may vary wildly, the group as a whole will coalesce in a unified message: Let's stop the violence.
In 2010, Steve Arrington II was shot and killed outside of an Erie convenience store. This tragic event was a mournful day for the entire community, and an indescribable loss for his mother, Sonya. Incredibly, she was able to transform that pain into a positive force. Later that year, she founded MATV. The group works directly with at-risk youth when they need it the most. One of the flagship offerings of MATV is their Leadership Empowerment Accountability Diversity, or LEAD program. They meet at the Booker T. Washington Center and help youth ages 10-18 through mentorship and counseling.
Sonya Arrington, who now serves on City Council, will say a few words at the start of the event to raise awareness about MATV and its programs. LEAD mentor Tony Atkins will provide the sound as the bands take the stage all evening, and LEC's Johnny Evans will be the master of ceremonies.
The event kicks off shortly after 4 p.m. with alt-rocker JC Nickles, followed by hip-hop artist Doc Proto. Take note, as 11-year-old rap prodigy Yung Skola will then hit the stage. On the other side of the coin, seasoned veteran Rodger Montgomery will teach the crowd a thing or two about the blues. Matty B, in one-man-band form, will continue with retro favorites and Americana originals. Violist Abby Barrett will show her prowess, followed by the powerful indie-soul acoustics of Jess Royer. Acclaimed area emcee C. Brown will perform a thoughtful, energetic set, with the wonderful acoustic songstress Heather Devore afterward. Carlos Ramirez will bring his hip-hop with a message to the mix, as the LEC closes out the night.
The event is open to those under 18 (with a parent) only until 8 p.m., though festivities run until 9 p.m. Join this coalition for a noble cause, and enjoy yourself while you're at it. – Nick Warren
4 - 9 p.m. // Oasis Pub, 3122 W. Lake Rd. // $6