The Age of Political Reason
Politics. What's age got to do with it? 
November 3, 2014 at 9:32 AM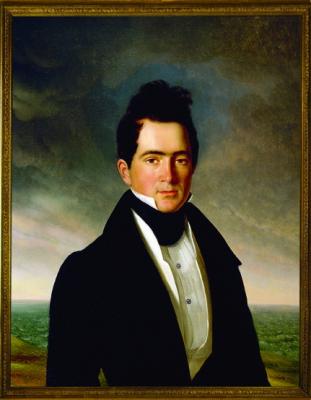 Much ado has been made recently about the age of Democratic congressional candidate Dan LaVallee. He is 26 -- forty years younger than his opponent, Rep. Mike Kelly.
In last Thursday's debate, Kelly held nothing back when going after LaVallee's relative youth.
The soft spoken Democrat had few retorts.
LaVallee's age has become the prevailing issue in the last days of the campaign. Even his television ads have been re-edited to directly address the ageist concerns of voters.
The question of LaVallee's age is being used to frame his lack of political experience. There's no denying that he lacks political experience. But in a climate of partisan gridlock voters should be looking for alternatives to, rather than parallels with, the status quo.   
Article 1, Section 2 of the U.S. Constitution dictates that a person must be 25 years old to hold a seat in the House of Representatives.  Perhaps the founders believed that 25 year old men in their day were experienced enough to serve as representatives in Congress, but the spirit of their intent is rarely brought to bare.
William Claiborne was elected to the House of Representatives at age 22 to complete the Andrew Jackson's term in the 5th Congress. He was re-elected at age 24 and Congress voted to seat him both times. 
The average age of members of the 113th congress is 57. The average age of the Pa. delegation is slightly older at age 59. The Commonwealth's youngest representative, Mike Fitzpatrick (R-PA8), is 51.
In recent decades, the only 26 year old candidates elected to Congress were those with political pedigree, like Patrick Kennedy - son of the late Sen. Ted Kennedy - and Harold Ford Jr., whose father was also a member of Congress.
Northwest Pennsylvanians are not averse to voting for young and youthful candidates. State Rep. Ryan Bizzarro was 26 when he ran for his first term in Harrisburg. In his first campaign, he admitted that he knew what he did not know and would work to educate himself on the legislative process.
LaVallee was essentially in the same position, but the uber-competitive nature of a Congressional race doesn't allow a candidate to acknowledge such gaps in their intellectual resume. So instead of exhibiting humility, his party-line progressivism sounds more like hubris to a constituency that trends elder and seems to demand deference from its youth.
Critics have argued that LaValle needs more political experience. Where does one go to gain experience in exercising the rules of Congress? Does serving on the local school board or town council really provide a foundation for dealmaking - compromise and consensus - in Washington? If history has taught us anything, those experiences have also proven to be inadequate primers in lawmaking 101.   
Email Jim Wertz at jWertz@ErieReader.com or follow him on Twitter @jim_wertz.