The Brewerie and WQLN Host Ninth Annual Erie Microbrew Festival
Treat yourself a wide variety of hoppy goodness at this year's Microbrew Festival.
April 15, 2015 at 6:45 AM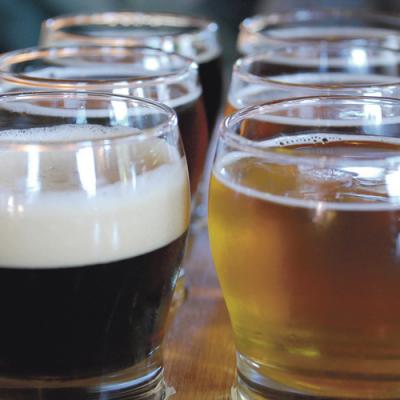 The Brewerie is already a regular destination for local craft beer fans thanks to in-house creations like the Apparition Amber Ale and the Hopness Monster I.P.A., but the venue will play host to an even bigger celebration of the beloved adult beverage during the Erie Microbrew Festival Saturday, April 18.
WQLN Public Media will present the one-day event dedicated to delicious beers for the ninth consecutive year, as there are plenty of Erieites who appreciate a fine microbrew. The fest will feature more than 30 quality craft brewers, including local stalwarts Lavery Brewing Company and Erie Brewing Company, as well as over 20-plus home brewers. That's at least 50 different sources of ales, lagers, and sudsy happiness to suit your beer-tasting needs.
Of course, while testing tasty brews alone could make for a good festival, WQLN and The Brewerie have more in store, including the Erie Beer Photo Booth, Ray Barber's collection of Koehler Beer paraphernalia, and wooden train whistles (free for the first 500 entrants) – all adding some extra fun to the event.
The Microbrew Festival will feature two separate tasting sessions – one from 1 to 4 p.m. and the second from 5 to 8 p.m. – giving you a pair of options for attendance. VIP tickets can also be purchased to allow for early entrance and a souvenir pint glass, while designated drivers passes are being sold at a discount rate.
Take your taste buds for a treat when the Erie Microbrew Festival hosts over 50 different beer makers this April. – Alex Bieler
1 to 4 p.m. and 5 to 8 p.m. Saturday, April 18 // 123 W. 14 St. // wqln.org/Auctions-Events/Erie-Micro-Brew-Fest