The difference between local music and Erie music
An examination of how local music communites exist around the country.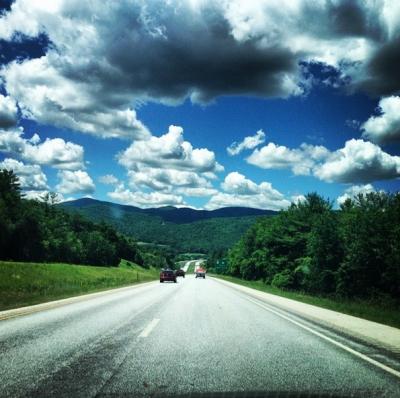 I have learned a lot from playing music throughout my adolescence. Surprising as it may seem, most of it has nothing to do with instruments or music theory or equipment, but rather how the world works in general and how our intentions as individuals sometimes prevent us from actualizing our potential to contribute to something more significant than ourselves.
Erie's music scene seems to have this tendency to develop unnecessary opposition among its members resulting from perpetual attempts to make it better. If we try to approach the issue more objectively, we see that we have a lot of different people with different ideas about how things should be done. Yet we require unanimous cooperation to bridge these differences, as we all play an equal role in the community and no one person's opinion is more valid than the next.
Perhaps our understanding of what local music is sometimes gets lost in an array of online arguments and individualist thinking. I am starting to think that when people hear the term "local music," they understand it as being synonymous with "Erie music," rather than acknowledging the fact that every region across the country has its own local scene and thereby its own methods of conducting itself.
What seems most detrimental to our music community is that we all think we know what is best for everyone without ever having taken into consideration how similar obstacles are overcome by people who deal with them elsewhere.
I recently took advantage of an opportunity to go on a short tour with four of my best friends to play a string shows with our indie/emo band, Sonder, in which we were able to get some exposure to the means by which local music survives in other parts of the country. Deep cultural expression and what some would consider alternative lifestyles shed light on the different ways by which music based communities exist.
A large house connected to a barn down the road from a beautiful pond in Worcester, Mass. served as our venue the evening of Friday, June 20.  As I understood it, the house was a sort of self-sustaining punk commune that had just celebrated 20 years of existence. A massive garden with more plants than I am able to name took up the entire front and side yards. Behind the house was a pathway surrounded by a field of tall grass that led to an opening where there was a fire pit and a trampoline, and upon our arrival, we were served delicious vegan pancakes and treated with utmost hospitality.
Each of the five bands that played the donation-based show preformed in a different location in the house. The first band played in a dim-lit back room on the second floor of the barn. The second band followed in the living room where a red and blue neon "open" sign served as a light source. We played in the barn beneath a platform decorated in Christmas lights and the next band played above us.
Show Me The Body, a three-piece indie/sludge band from NYC played last, directly across the barn from where we played. This was by far one of the most interesting bands I have seen in a long time. They played an unfamiliar style that I have trouble comparing to anything. Distorted bass accompanied by moderate drum beats served as the backbone to the folky twang of the banjo. The dynamic in these songs was amazing, catchy melodies turned into chaotic choruses in which the band's energy erupted and spread to the crowd of about 15 people who push-pitted around the barn for the whole set.
The next day, we drove to Rutland, VA., where we played in a rented out hall that was only accessible via a 50-foot retractable fire escape held to the ground by a concrete block. Everyone at this show was incredibly nice. People were offering to help carry our heavy equipment left and right, and they were all so supportive of us being on tour. The show was stacked with eight bands, ranging from punk to metal to hip-hop, and the all-ages crowd of about 30 people stuck around the whole time. It was tremendous to see so much enthusiasm for a mixed-genre show, and it made us feel right at home.
We got up early the next morning, we found a diner in town and got some delicious French toast and coffee, and began our long drive to Clifton, N.J. Upon entering Jersey, we got a quick glimpse 12 miles away of the Manhattan skyline, which, having never seen it before, totally blew me away.
 That night we played a donation-based basement show at a house called 'The Hooyman!'. All of the bands played a similar melodic hardcore/pop-punk style, which we were pretty excited about because we usually never get to play with bands that sound anything like us. Twenty-some people crammed into the small, Christmas-lit basement on a Sunday night and head nodded through all five sets, including covers of songs by Modest Mouse and Neutral Milk Hotel.
Paste, a three-piece from Jersey who sounded like Title Fight, played song after song of aggressive beats, dissonance chords and shouted vocals. To be honest, there are a million bands who sound just like this, so it was nothing new or exceptionally creative, but I am sucker for that style, and it was refreshing to see it done so tightly and with so much energy.
We ended up staying at the house for the night where we got to meet and hangout with a ton of exceptionally friendly people who kept asking us where the hell Erie, Pennsylvania is. After hanging on the back porch for a few hours, our friend Rob, who was putting us up for the night, brought out some sparklers to light before we went to bed. There was something very exhilarating about being so far from home and meeting so many people and it was the most fun I had ever had.   
We had started the tour off in Buffalo on Thursday, June 19  and originally intended to play in Pittsburgh on the 23 but had no luck finding a show to get on, so we spent the next two days making our way back to Erie.
As people have been asking me about the tour  since I got back, it has become clear to me that there are a lot of common misconceptions about how touring in a band works. First, my band is not famous. We have a label that helps us put out our music, but we are not technically "signed." We don't have a producer or a manager or a booking agent. We set up this string of shows completely by ourselves through friends we have all made from going to shows over the last five years.
Second, we don't make any money. Actually, we lost money with gas and food. In a lot of cases where bands go out for weeks at a time, they take a huge risk by having no guarantee whether they are going to be able to make enough money selling merch or from donations to pay for the gas to get them home, which is why they usually get a lot of respect.
We did, however, make enough from donations alone to cover a very significant portion of our expenses. We were offered food and a place to stay pretty much every night. It was amazing to witness this sort of nationwide community of people who are so willing to reach out and support people who pursue what they believe in.
And this all made me think about what kind of things could actually be done to better Erie's music scene, especially since everyone on Facebook seems to be in constant disarray about it. If I could make a suggestion to all those who for whatever reason feel unsure about the future of Erie music: try to consider the agendas of people besides yourself. Instead of thinking about what you want for the future of the Erie music scene, think about what is going to best for everyone in the long run and do something about it. Help a band carry equipment when they are loading in at a show. Go to a show that you wouldn't normally go to and talk to some new people. If a band has reasonably priced merchandise, throw them a few bucks and grab something and let them know you support what they do. Pay it forward because chances are it will all come back around in the end.