The Falconers Fly in to Kings Rook
The Falconers are set to perform on Friday, Aug. 7 at the Kings Rook Club
August 5, 2015 at 2:45 PM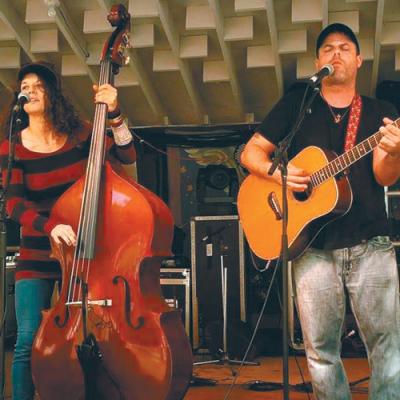 "I listened to your beautiful album for a week straight," one fan wrote recently on the Falconers' Facebook page. "The music is powerful. The lyrics are powerful. It's such a beautiful work of art."
People seem to have a lot of that kinda talk when it comes to the Binghampton, N.Y.-based indie roots-rock duo, and, in our books, that's something to hear, to listen to, to get to know.
Luckily for us – and you – we'll soon have the chance to do just that, as the Falconers are set to perform on Friday, Aug. 7 at the Kings Rook Club.
Jamestown-based stringman Adam McKillip is opening the show, which is free, so that makes at least two, or three, hell, a good number of good reasons, anyway, to go check out what's going on. – Ryan Smith
9 p.m. // 1921 Peach St. // facebook.com/kingsrookclub