The Heliotropes Perform at the Mid-day Art Break
This week's penultimate show is set to be a good one.
August 19, 2015 at 9:15 AM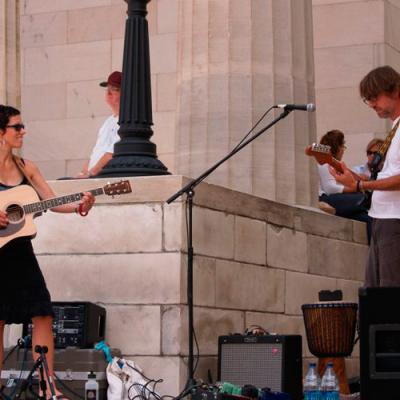 The Erie Art Museum has been serving up a lunch treat each week since the beginning of June with the Mid-day Art Break. The weekly series comes to a close in August, but you still have two chances left to enjoy a show, starting with a presentation Wednesday, Aug. 19.
The second-to-last Mid-day Art Break of 2015 will feature the jazzy, folk stylings of The Heliotropes, a local group comprised of Katie Chriest, Sheldon Peterson, and Abby Badach. Bring a lunch or purchase one from the Museum's Wave Café and enjoy a free show and some sweet music on the Fifth Street patio this August before the Mid-day Art Break closes out its 2015 season. – Alex Bieler
Noon to 1 p.m. // 20 E. Fifth St. // erieartmuseum.org