The Legend of Zelda May Become a Live-Action TV Series
Netflix will potentially harness the power of the Triforce for a new series based on beloved video game series The Legend of Zelda.
February 8, 2015 at 1:20 PM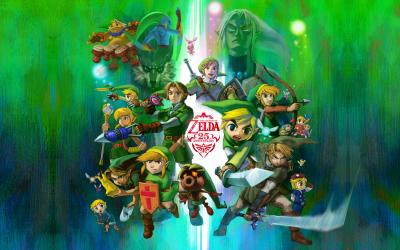 Netflix has had an impressive run of original series over the past few years, with House of Cards and Orange is the New Black earning rave reviews and numerous awards, but the streaming service is looking to Nintendo for a future show. The Wall Street Journal reports that Netflix and Nintendo are in talks to develop beloved video game franchise The Legend of Zelda into a live-action TV series.
For readers who aren't quite familiar with the Zelda series, the franchise follows the adventures of an elfin boy named Link as he travels through the land of Hyrule to save the princess (the aforementioned Zelda), battle evil, and annoy surprisingly vicious chickens. According the The Wall Street Journal's report, Netflix imagines the project as "Game of Thrones for a family audience." As someone who was just watching an episode of Game of Thrones last night, this seems like an odd description, although the Zelda franchise's lack of decapitations, incest, and gratuitous nudity is indeed more family friendly. Plus, the both have swords and stuff, so why not?

Seriously though, this is an intriguing development, especially for people like myself who have grown up playing - and loving - the Zelda series. Nintendo doesn't exactly have a sterling history of TV and movie adaptations, with the most notable bomb being the 1993 film Super Mario Bros., but Netflix's success is a welcome sign that maybe, just maybe, the people working on a Zelda series might actually have The Triforce of Wisdom, because it certainly seems like they have Power and Courage on their side.
Of course, this could all just be speculation and a Zelda series might not actually happen, but fans can always hope and come come up with their ideal cast (Michael Shannon as Gannondorf is brilliant). I'm usually afraid that things I really like will eventually be turned into horrible abominations, but I'm also a Cleveland sports fan, so that might just be me. For now, we shall have to watch the entirety of The Super Mario Bros. Super Show! while we wait.