The Majesty of the Night Glow
Photos from Crawford County's Thurston Classic
June 20, 2014 at 12:08 PM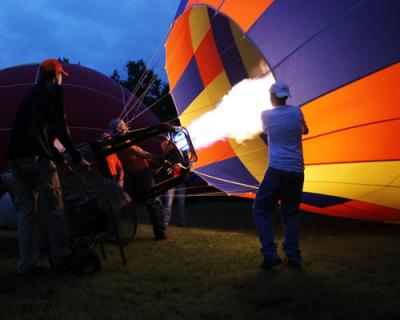 I had the pleasure of witnessing plenty of things that were weird, alotta things that were wonderful, and a good measure of things that were both over the handful of years I spent as a daily beat reporter in the Meadville area.
But, all during that time, almost no spectacle ever came close to measuring up -- way up -- to the one that is the annual Thurston Classic, a now-decades-long annual gathering of hot air balloonists (and, of course, their big, blown-up rides) in, around, and above the seat of Crawford County.
And, of all the cool things that happen when you gather a bunch of really cool people with a bunch of really fly hot-air balloons, the Thurston's signature kick-off event -- the Night Glow -- always was, and always is, among the very most spectacular.
In a little nutshell, the Glow works something like this: The pilots and crews, gathered on Allegheny College's Robertson Field, tether their various balloons to the ground, then inflate the aircrafts, then -- with a crowd of some thousands cheering with antsy excitement -- wait for night to fall on Meadville. And, once that happens, they start firing up the balloons with a special additive that creates a beautiful, iridescent glow.
In my experience, that Glow -- the Thurston's main event for many -- has always been an amazing thing. And this year's recent Glow event, featuring a bunch of balloons (one shaped like a Suess-ian elephant, another paying homage to the famous Merry Pranksters bus, and all way cool in their own rights) certainly didn't seem to be disappoint anyone there.
Well, actually, my baby daughter did take some convincing. That elephant-shaped thing, especially, filling up the landscape, came as what seemed at first a fearful surprise, and she almost let out a little cry -- probably thinking that monsters had become real right before her eyes.
But, soon enough, with that crowd jubilantly cheering each of the pilots on, she was well on board with the gentle giants as they lit up the summer night sky.
"Oooh," she said. "Cool."
And that, right there, just about says it all.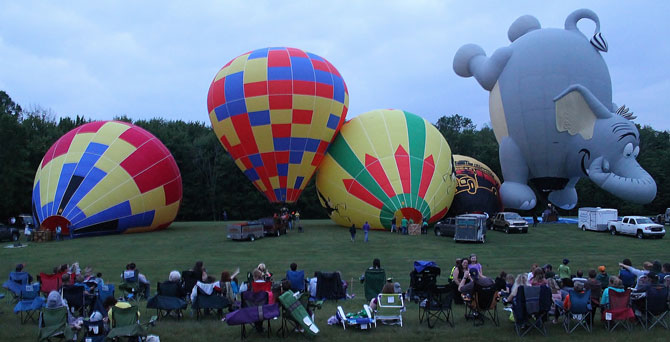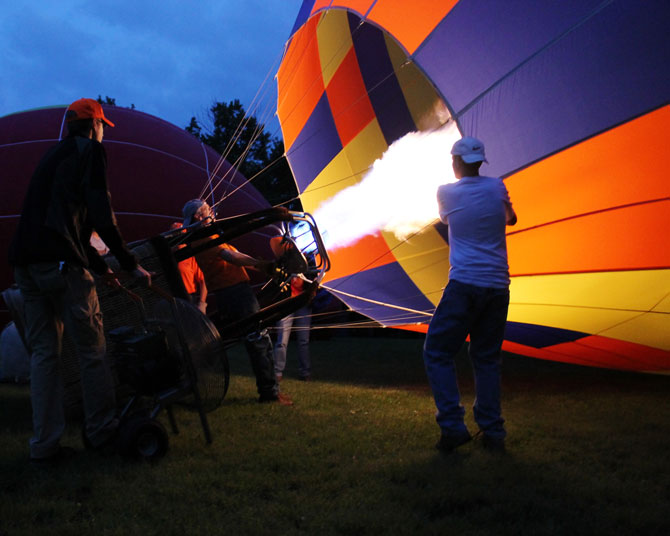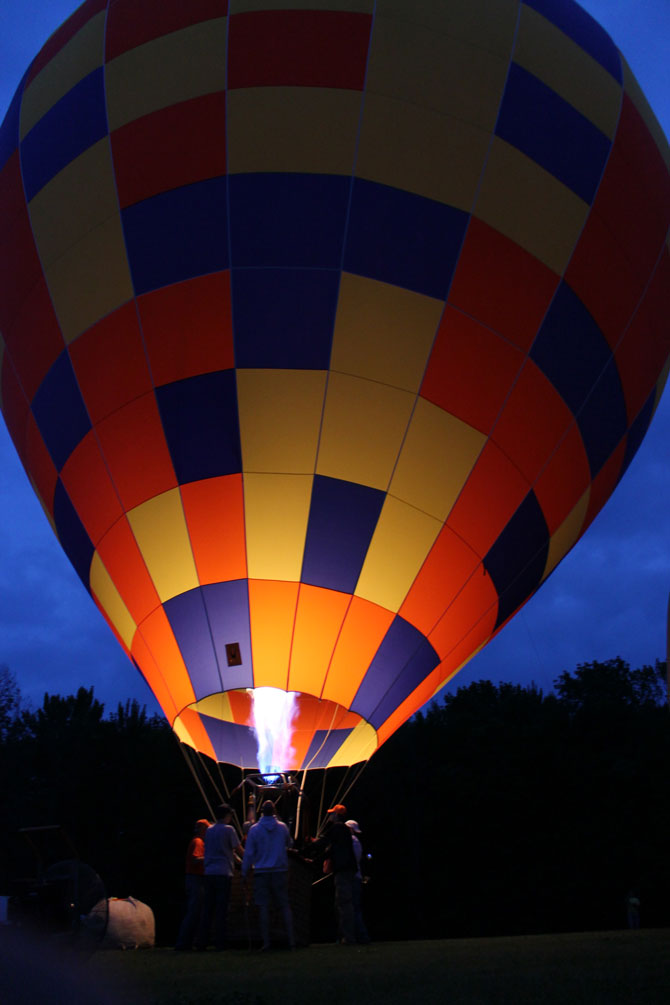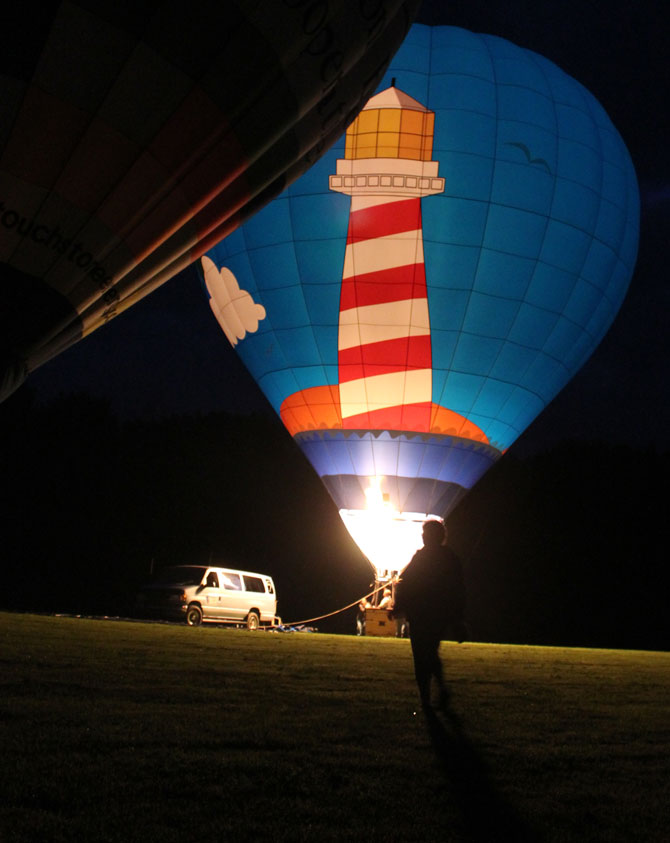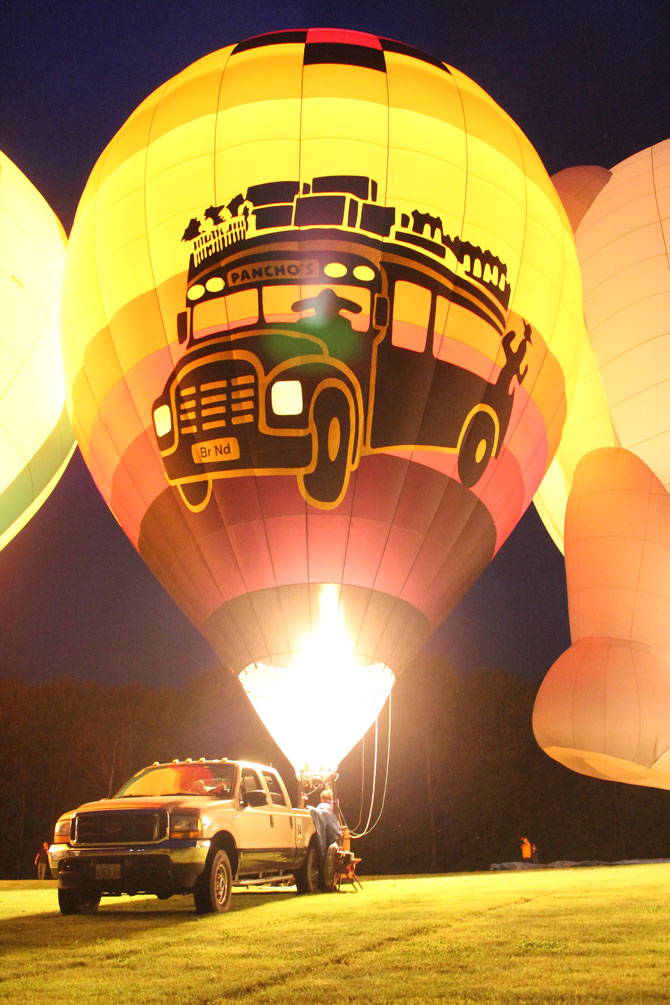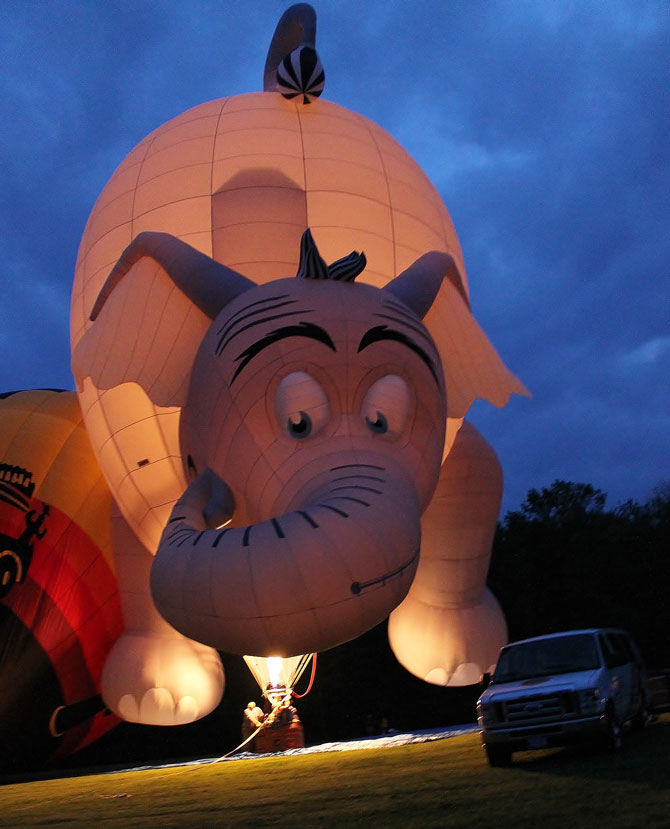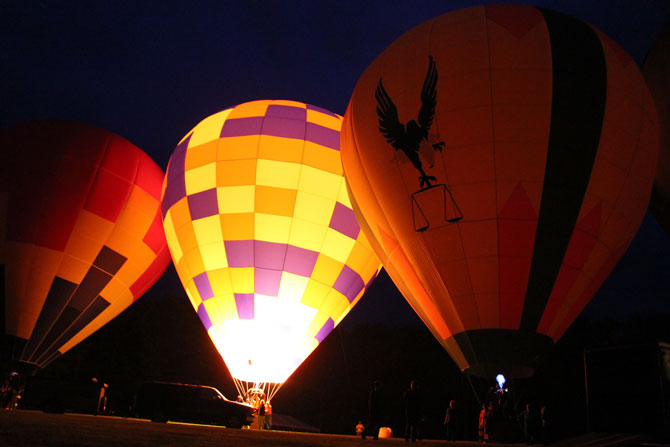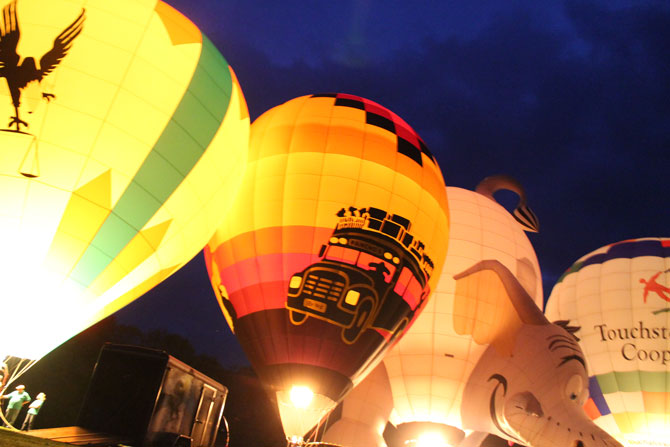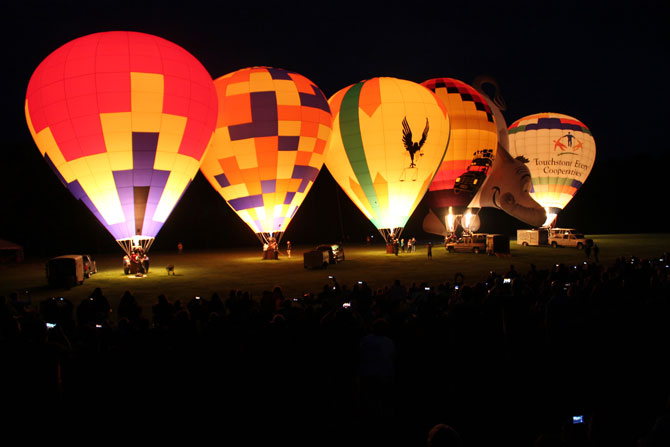 Ryan Smith can be contacted at rSmith@ErieReader.com, and you can follow him on Twitter @RyanSmithPlens.