The Man with the Plan Returns to Erie
Community Activist and CEO of the Manchester Bidwell Corporation Bill Strickland to speak at UPMC tomorrow.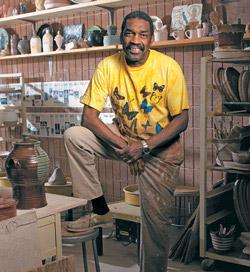 State Senator Sean Wiley's office announced today that Pittsburgh native Bill Strickland - known for his work promoting career training as well as arts education for underserved and underprivileged youth - will return to Erie on Friday May 2 to speak with a group of community leaders about bringing some incarnation of his Manchester Bidwell enterprise to Erie.
According to a press release from Senator Wiley's office, "There has been much discussion over the years as to whether or not the Manchester Bidwell model and its National Center for Arts and Technology (NCAT) would be able to complement the existing agencies and organizations as we work toward ending the on-going cycle of poverty in Erie County."
Senator Wiley has assembled a steering committee comprised of members from both the public and private sectors who will discuss the opportunity for partnership with Strickland early Friday morning.
After that meeting, Stickland will present his plan to interested community organizations as well as the general public. This presentation will begin at 2 p.m. in UPMC Hamot's auditorium; it is free and open to the public, however, Wiley's office says that the venue is already nearly full, so registration is encouraged.

If you're interested in hearing the man Alan M. Webber - founding editor of Fast Company magazine - called "Passionate. Inspirational. Hopeful. Optimistic. Powerful. Compelling," and Jeff Skoll - the first president of eBay - called "a genius," call Laura Guncheon in Senator Wiley's office at (814) 453-2515 or email her at lguncheon@pasenate.com.
 For more information, check out www.ManchesterBidwell.org.