To Do List
Because doing nothing isn't an option.
February 6, 2013 at 3:32 PM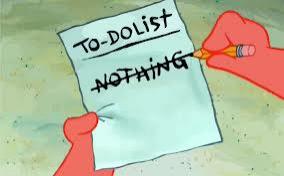 Savion Glover

From Bill "Bojangles" Robinson to Gregory Hines, famous tap dancers have followed in the footsteps of their predecessors since the dance's roots in African-American and Irish stepdancing. Nowadays, Savion Glover has stepped up to be one of the premier tap dance artists, bringing his art to the cinema ("Happy Feet"), TV ("Sesame Street"), and Broadway (Best Choreography Tony Award winner for "Bring in 'Da Noise, Bring in 'Da Funk'"). Glover will be performing at 8 p.m. Friday, Feb. 8 at the Mary D'Angelo Performing Arts Center at Mercyhurst University, but I had a chance to chat with him earlier in the week.
Alex Bieler: When did you first know that you were meant to dance?
Savion Glover: I don't know. I can't recall a particular moment; it's just something that happened over time, over my time spent with some of these great legends and pioneers of dance during my years as a teen.
AB: I remember reading that you first started dancing at the age of 7. Did it take awhile before everything started to click or was it something that happened right away for you?
SG: Well, it was something that I liked to do right away, but the importance didn't surface until after I met these great men of the dance and started to understand their contributions and realize my position.
AB: You have pretty much done everything, be it be on the Broadway stage, on TV, special events, movies, and whatnot. Does it ever get overwhelming?
SG: Well, no. I'm very thankful to be able to do what I do and it's just a wonderful experience. If it ever gets overwhelming… overwhelming like with the excitement of it or stress? Well, either way, if it gets overwhelming, then I'll just take a break.
AB: Since you've worked across so many different media, what are you trying to do now? Are you trying to keep working on all these different things or is there a certain task at hand that you're focused on?
SG: No, I'm just planning on continuing to spread the message and continue to carry on the tradition and legacy of the great men and women who have come before me in this art form.
AB: What was one of your favorite things to do over your career? You've won a Tony, you've worked on big-budget films – so was there something that has really stuck out to you?
SG: Not just one thing. All the things are wonderful things to have accomplished or have done, so hopefully it's not over, and I'll continue to do more. My most wonderful accomplishment is just having my family, my child and my wife, and being able to be with them and live my life with them.
AB: What's it like performing in front of all these different people, especially people who may not have been knowledgeable of dance before but seeing you may change their perspective on it?
SG: I'm just happy to be able to share the gift, share the message with whomever. Whether they're first times or lovers of the art, people who have enjoyed the dance previously, people who don't know anything about the dance, I'm happy to be able to enlighten them and share the talent and share the gift.
Underneath the Lintel, or the Mystery of the Abandoned Trousers

While you may not know what a lintel is, you likely pass underneath one several times on a daily basis.
For those who don't work in construction or haven't stumbled across the word by accidentally misspelling a Google search for their favorite bean-based soup, the lintel is a load-bearing component often found over windows, fireplaces, and doors. The lintel marks not only a safe haven, as one of the most structurally sound places in a house, but also the gateway to the outside world.
This journey lies at the center of "Underneath the Lintel, or the Mystery of the Abandoned Trousers," the story of a librarian who discovers a recently-returned book that is 137 years overdue and vows to leave the comfortable confines of the library to go on a worldwide search for the person responsible and to dole out a massive fine for the book's lateness. The play, which opens at 8 p.m. Friday, Feb. 8 at the Performing Artists Collective Alliance, combines elements of a detective caper and a soul-searching study.
"[The Librarian is] mid-50s and wondering what he's done with his life, so that's why he starts going all over the world and travel kind of brings him out of his shell," says Craig Schneider, director and star of the show written by playwright Glen Berger. "This guy realizes that he's lived a lonely life. He turned away the only woman he ever loved and he's still able to go on. Everybody has had death and disappointment in their life, so I think they'll relate to that."
Schneider first discovered the show while reading about it when playing in a chess tournament in Rochester, N.Y. Having worked in the Penn State Erie, The Behrend College library for four years, the 75-minute show appealed to him.
"There is a story there for everybody. There's comedy, because he's kind of like a goofy guy, obsessive-compulsive. There's also drama." Schneider says. "It mentions myth and belief, which fight it out with logic and reality. A lot of this play, you don't know if it's real. Either this guy is telling the greatest story ever told, or he's making it up. People can interpret it different ways."
To see how the mystery turns out for yourself, make your way down to PACA at 1505 State St. Shows are on Feb. 8, 9, 15, 16, 22, and 23. Tickets for the show can be purchased at the door for $10 – or $7 with a library card.
Have a Heart Benefit

When it comes to Valentine's Day, there are several ways to show how much you love someone. Aside from the typical candies and flowers, one can demonstrate how much they care with more than just material possessions. For the people involved with the Have a Heart Benefit at the crooked i, a charity show is the perfect way to, well, show they care.
Just because the benefit is on Valentine's Day doesn't mean it's meant for someone's romantic interest. Instead, Jason "Iggy" Imig, the co-owner of 2189 Skateshop, decided to help out those in need, as Have a Heart will benefit the American Childhood Cancer Organization.
"I've been doing shows, particularly hip-hop shows for the last year and a half, and Howard [Glover of Threegloves Productions] has been coming to every single one and taking clips, putting them up on YouTube and helping with promotion just out of the kindness of his heart," Iggy says. "He and his family had a scare with cancer a few months ago, and he approached me about wanting to put together a benefit in the name of a cancer-related organization, so it was a no-brainer, not just because of his experience, but because cancer is something that is affecting more and more of us, so it's definitely a worthy cause."
With proceeds from the $3 cover and any other donations made the night of the show going straight to the American Childhood Cancer Organization, Have a Heart marks an opportunity to both help out a worthwhile cause and see a show featuring Pittsburgh MC Beedie, the Lower Eastside Connection, Ghost the ill figure, and other special guests in a hip-hop lover's dream show.
"Not only is the show there to raise money for a very worthy cause – a lot of times when you think about hip-hop and the negative stigma that goes along with it – this is one of the brighter things," Iggy says. "We come together as a community to help our community and that's what a lot of this is about. We do this to show Erie that we love being a part of Erie as much as Erie loves having us involved in it."
To show your support, make sure to head to the crooked i to support not only the American Childhood Cancer Organization, but also to show how much you love the hip-hop scene. Sometimes a small gesture of support can mean that much more than just your usual flowers.
 
Alex Bieler can be contacted at aBieler@ErieReader.com, and you can follow him on Twitter at @Catch20Q.1.