To Do List
What to do, what to do...oh yeah, Buffalo Punk Explosion and Pure Doctor!
March 20, 2013 at 4:52 PM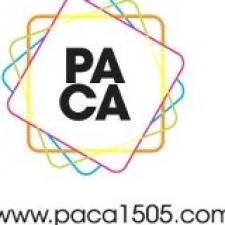 Buffalo Punk Explosion!
For every band you hear on popular radio or see make an appearance on TV, there are plenty of others that you'll likely never hear in your life. Of course, that doesn't mean that there isn't more out there that's worth a listen. Thousands of band members are strumming their guitars, bashing on their kits, and singing their hearts out, even though there's a chance that they'll never have a bigger night than the gig they're presently playing.
While the chart-topping musicians soak in the cold cash and adoration their fans throw at them, it's the small DIY groups that strive to entertain their towns that deserve a sizable portion of the average music fan's attention.
Luckily for these underground grinders, the camera does occasionally fix its glass eye on local heroes, whether they're from Erie or elsewhere. Understanding that these stories should be told, the folks at the Performing Artists Collective Alliance decided that our fair city needed to experience the "Buffalo Punk Explosion!"
Starting at 7 p.m. Friday, March 22, the event pairs Buffalo music scribe Elmer Ploetz's documentary "BFLO PNK 1.0," which chronicles the talented punk scene in the city just a two-hour drive up East I-90, with a show featuring Buffalo's beloved avant-garage group The Vores and Erie's own Unordained.
The visit will mark the first time both Ploetz's powerful punk piece and The Vores will play in The Gem City, although the former's story of a blue-collar town's talented music scene should be familiar enough for Erieites.
"Every city had its same version of the same thing going on," Ploetz says, suggesting that attendees will be engrossed by the personal stories in his film."That's why I think Buffalo was like Erie was like Pittsburgh was like Cleveland and a lot of the experiences, some of them may be sort of Buffalo-specific, but I'll bet there will be people in Erie who will be saying 'Hey, you could have said that about our town.'"
According to Ploetz, it wasn't just the Rustbelt cities that experienced waves of local talent. Different microcosms of musical men and women populate all of our nation's cities, and even if you'll never necessarily notice them, their struggle for success is a tale that can be understood across the land.
"I think it was going on in 100 cities across America at the same time," Ploetz says in reference to the local music explosion. "I really hope it's a little more universal and that it will translate to people in Erie. It's got a lot of humor in it and a lot of good music and I think people will enjoy it."
For your chance to support these underground heroes, head down to 1505 State St. for a punk-filled night at PACA. Tickets for the night are available for $10 online at buffalopunkerie.eventbrite.com or $12 at the door.
Pure Doctor
When we're hurt, sick, or suffering from some physical malady, we can always go to a doctor for help; but while physicians can work to take care of our physical well-being, we often go elsewhere for some mental recuperation.
Given that we are made of both body and mind, it's in our best interest to take care of both. In fact, both sides go hand-in-hand in "Pure Doctor" at 7 p.m. Saturday, March 23 at the Performing Artists Collective Alliance Performing Arts Center featuring a series of original poems by local poet Chuck Joy.
"It was on my mind to think about integration and bringing things together from my own perspective, so thought it might be an opportunity to have a theatrical poetry event where the theme was a medical perspective," says Joy, who is also a child psychiatrist. "Helping people – that sort of thing. It was a terrific opportunity to kind of address that personally through this show but also offer something to the community through poetry."
Sponsored in part by the Sarah A. Reed Children's Center, "Pure Doctor" features a multitude of local poets and health-care professionals. According to Joy, the wide range of performers mirrors the different players that appear in his works.
"The poems themselves present a whole variety of characters and types, men and women, doctors, medical students, patients, a whole gamut of people – even a dog," Joy says. "I devolved and evolved into poetry because I became more interested in the smallest unit of beauty or communication, so I'm just preoccupied with the line, and poetry is just delivering line after line after line. So here, to break it up a little bit, I invited a whole bunch of other voices to share that."
If you're in need of a mental-health break and could use some thoughtful entertainment to soothe your mind, make your way to PACA to allow some Joy in your life. Admittance to "Pure Doctor" calls for a suggested donation of $10.
Alex Bieler can be contacted at aBieler@ErieReader.com, and you can follow him on Twitter @Catch20Q.