To-do List: Blue Pike, Louie Anderson, Erie Philharmonic
A music-awards ceremony, a comic, and a sultry date night -- Erie, this is your To-do List.
February 5, 2014 at 7:01 AM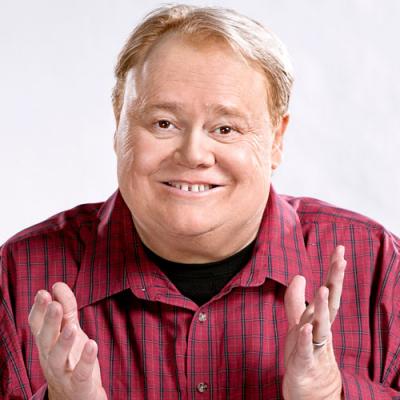 The Blue Pike Music Awards - Sunday, Feb. 9
If you were on Twitter the night of Sunday, Jan. 26, you were likely aware that the Grammy Awards were on TV. The event was a massive affair full of moments for snarky viewers to comment on (myself included), as jokes about the show's sheer length, the constant quick cuts to Yoko Ono and Steven Tyler in the audience, and host LL Cool J in general dominated the Twittersphere.
The countless online quips and Kendrick Lamar and Imagine Dragon's scintillating performance aside, the Grammys were largely a boring affair, a night dedicated to highlighting plenty of big stars that are fawned over by their fans (Hey, guys; did you know the Beatles were great? Don't worry, because the Grammys will constantly remind you of that!). 
Instead, it's about time we stopped showering praise on these performers with huge followings and started showing some love to those that don't get quite as much attention. Enter The Blue Pike Music Awards, an event dedicated to honoring Erie's local acts that don't get as much recognition as they should. So leave the glitz and the glam to the Grammys, because Blue Pike is for the grinders, the up-and-comers, and the people in this area that play not for fame or fortune, but because they want to create something wonderful, and it's time we start recognizing these local giants one nominee at a time.
"We really do have giants among us in this community, and I don't want them being overlooked," Basement Transmissions' Bob Jensen said in Matthew Flowers' recent feature in the Erie Reader about the event. "We don't want [music] to go extinct in this town." 
And that's exactly why Blue Pike is being held for the second straight year, this time at the Masonic Temple from 5 to 9 p.m. Sunday, Feb. 9, where nominees selected by online voters will have a chance to make off with awards for the best bands in their genre, with ultimate winners selected by the academy, a specially chosen group of local experts. In addition to the awards themselves, Blue Pike will feature original music by experimental quartet Spethz, garage rockers Teatime for Three, and the acoustic stylings of Optimistic Apocalypse, as well as house band Steve Trohoske & the Submariners featuring Tony Grey.
Tickets for Blue Pike can be purchased for $12 at bluepikeawards.com or for $15 at the door. It may not be the suit-and-tie event that dominated Twitter, but your support means a lot to the dozens of people that play not only for our entertainment, but also because they have something to say. 
Louie Anderson - Feb. 13 to 15
After winning two Emmy awards, having three books published, and hosting a program that TV Guide ranked as the third-greatest game show of all time, Louie Anderson has enjoyed quite a nice career. Still, the longtime comedian isn't stopping anytime soon, performing regularly at the Plaza Hotel & Casino in Las Vegas and working on material for a new hour-long special. Anderson has fans to please and places to see, which is why he'll be coming to JR's Last Laugh for five shows from Thursday, Feb. 13 to Saturday, Feb. 15
"I go out in spurts just to get out of here because you can get a little Vegas-ized, kind of like Fear and Loathing [in Las Vegas]. So I go out every few months for a couple of gigs and come back and say, 'oh, that was cold, that was way too cold,' which is what I'll be doing [in Erie]," Anderson says over the phone, back in the warmth of Las Vegas after a visit to his home state of Minnesota.
Despite the frigid temperatures, Anderson says that he's excited to come and entertain the people of Erie, reaching out to new fans, as well as the people that have been watching him since the days of salad washing in Coming to America and the animated family stories on the Fox hit Life with Louie.
"I'm just a ham sandwich away from my TV personality," Anderson jokes. "I think what you see is what you get, and that appeals to a lot of my fans. People feel like they know me, they feel like I live in the same neighborhood as them in a sense. I don't want to sound maudlin, but I'm very grateful for the great career I've had as a stand-up."
Anderson will be showing his gratitude off the stage as well as on it, as he stressed that he'll be hanging around after his sets at JR's to chat with the crowd. It's been a long career for Louie, but when your fans feel like family, it's more of a reunion than a gig, and you can become a part of the Anderson clan. 
The Erie Philharmonic Presents: Broadway Romance - Saturday, Feb. 15
Chocolates and flowers are nice, but memories can last forever. The Erie Philharmonic will perform Broadway Romance at 8 p.m. at the Warner Theatre Saturday, Feb. 15, helping you sweep that special someone off their feet with a little bit of night music.
Instead of delivering material goods to prove your young affections, treat your loved one to the sweet swells of strings that accompanied Elphaba and Fiyero's romance in Wicked, or reaffirm your decades of devotion, just like Tevye and Golde in Fiddler on the Roof, to a Valentine's gift (one day late, which means you have twice as much time to celebrate this loving holiday) of Philharmonic goodness, ultimately making you the hero in your own personal love story.
To prove your love through music, go to eriephil.org and order your tickets to his or her heart, instead of some gift that would go to someone's hips, or eventually their trash can. Even better, get your loved one all three, and you'll be on your way to a night you'll always remember. - Alex Bieler