To-do List: Nappy Roots and "Next to Normal"
Music and theater are on Alex Bieler's To-do List. Read this and put them on yours.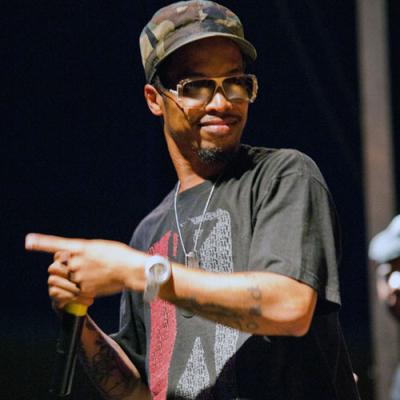 Nappy Roots
Just over a decade ago, a movement began that all of the country boys and po' folks out in the world could embrace. On Friday, June 21, our fair city is welcome to see the Nappy Movement up close and in person.
The crooked i will play host to Nappy Roots, the beloved alternative hip-hop group that came onto the scene in 2002 with the successful debut album "Chicken, Watermelon & Gritz." Since then, the Kentucky-based rap group has had their music showcased in the Madden NFL videogame series and featured on several movie soundtracks, a level of success from a quartet with humble beginnings.
"Just being some college students, some young black guys with a dream from the state of Kentucky in the middle of nowhere, to be able to get nominated for Grammys and sell over 2 million records, to just have the type of career we've had, it's a dream come true," says Nappy Roots member Buffalo Stille.
It's been a great ride for Stille and company, winning awards, going out on the USO tour in the mid-2000s with stars like Robert De Niro and John Stamos, and even having school kids from Wisconsin sending in anti-bullying videos using the Nappy Roots' song "Good Day" in the background, the latter of which helps reassure Stille that their music has made an impact on Nappy Roots fans.
"We don't take it for granted at all," Stille says."We could have just had one hit record and fell to the wayside, so it was a blessing for the fans to support us for this long. And we're still moving. We're not going to slow down anytime soon."
That last point brings us to the upcoming show at the crooked i, a show that Stille is excited to play for both the devoted Erie chapter of the Nappy Movement as well as potential new fans that may just be learning of the Kentucky crew now, the type of people that, like the members of Nappy Roots, keep a positive attitude throughout life.
"Everybody gets dealt a plateful of shit every once in a while, so it's how you make it," Stille says. "A lot of stuff can come from bad stuff, and if you turn it into something great, like you're rolling with the punches, that's what Nappy's been doing for so long. It's just a statement that we wanted out there that no matter what kind of hand we ever get dealt, we're always making something positive out of it because that's the type of group we are."
With Nappy Roots coming to town, we'd like to think that June 11 will be a Good Day.
"Next to Normal"
Every once in a while, you need to mix things up. For some, that may mean switching to a half-pound of roast beef instead of the safe-yet-delicious oven-roasted turkey at your local grocer. For the Erie Playhouse, it means bringing a Pulitzer Prize- and Tony-winning musical to their stage.
The 2009 Broadway sensation "Next to Normal" will be brought to life in the W. 10th St. theater, playing a three-weekend run, with upcoming 8 p.m. shows June 13 to 15 and June 19 to 22 and 2 p.m. matinee performances June 16 and 23. The 2010 Pulitzer Prize winner for Drama, the first musical to achieve the honor since "Rent" in 1996, focuses on a mother suffering from bipolar disorder, a condition that has drastic effects on her family and herself.
"It's certainly something different for the Playhouse," Producing Director Richard Davis says. "We tend to do a little more mainstream shows and don't often do edgy theater, but 'Next to Normal' is certainly edgy subject matter dealing with mental health and a family trying to deal with that. It has adult situations and adult language, so it's a little departure for the Playhouse, but the show is so good and the message is so powerful that we just had to do it."
Davis, who's been directing shows for nearly 25 years, will put on the rock musical with the help of a six-person cast, including Trisha Yates as the central character Diana and Ken Brundage as her husband Dan. With much of the show comprising of musical numbers, the director sounds thrilled to have the talent to produce the three-time Tony Award Winner.
"The score really is amazing," Davis says, the excitement evident in his voice. "The music is really incredible, and we have six of the finest singers in the city that are in the show."
With a talented cast and the experienced Davis in control, a little adventure into something different, like "Next to Normal," should be an exciting change for the theater veterans.
Alex Bieler can be contacted at aBieler@ErieReader.com, and you can follow him on Twitter @Catch20Q.