Top 10 Albums of 2011
2011 offered up some great music. Alex Bieler reviews the ten best albums of the year.
December 29, 2011 at 8:00 AM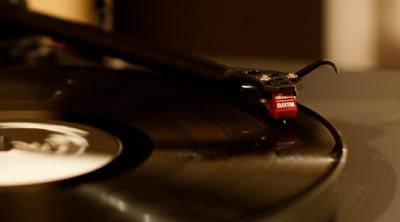 10. Girls – Father, Son, Holy Ghost; LABEL: True Panther Sounds
Christopher Owens burst onto the indie scene after the release of "Album," a sun-soaked Beach Boys-esque debut in which Owens indulged in the passions he was forbidden to love when he was a member of the "Children of God" cult. Two years later, Owens has honed his songwriting on "Father, Son, Holy Ghost," a 53-minute mixture of Brian Wilson and Deep Purple, with some of the California summer sprinkled in.  Singing with the voice of Elvis Costello and Elliot Smith's love child, Owens provides warmth to each song, from the message to his mother in "Honey Bunny" to his pleading in "Love Like a River." With a title drawn from music spiritual capabilities, "Father" is at its best on "Vomit," a soulful mix of organ and guitar that feels just as personal as it does heavenly.
9. TV on the Radio – Nine Types of Light; LABEL: Interscope Records
After returning from their hiatus, the art-rockers sound more relaxed than ever on their fourth studio album. While mellowing out can act as death knell for some bands, TV on the Radio effortlessly mold themselves into a new sound. Fusing apocalyptic paranoia and love-sickness, "Nine Types of Light" shows that some of the band's most affecting work comes with the quietest tunes. "Killer Crane" seems to take on a new significance after bassist Gerard Smith succumbed to lung cancer, softly pulsing along to a blend of soft piano, banjo and strings. Still, TV on the Radio still shows it can rock, with tracks like "Repetition" and "Caffeinated Consciousness" upping the tempo. Still, "Light" is at its best at its most seductive, such as on lead single "Will Do." TV on the Radio may be mellower, but it won't stop them from rocking.
8. tUnE-yArDs – w h o k I l l; LABEL: 4ad Records
At first listen, "w h o k I l l" is much like its packaging – different. From the stylization of tUnE-yArDs to the spastic musical style, "w h o k I l l" puts itself in danger of being discarded before truly being fleshed out. When given a chance, the album wows with its audacity, mixing afro-pop, funk, and R&B for a completely unique sound. Merrill Garbus layers different instruments together, creating a sound both discordant and intriguing to pair with her emotive vocals. "w h o k I l l" shifts and swerves at a moment's notice, sounding invariably paranoid, angry, and triumphant in short intervals. What really makes the album successful is how confident Garbus sounds throughout. Even when singing about self doubt, Garbus is commanding, leaving the listener cheering her on.
7. Bill Callahan – Apocalypse; LABEL: Drag City
At times, it seems as though "Apocalypse" is an act of contradiction. Bill Callahan's latest release swerves from sounding amateurish to impeccably crafted within the same song, intimate at one moment and distant the next. Armed with his guitar and distinctive baritone, Callahan, one of music's finest songwriters, always sounds like he's trying to find meaning in something. What makes "Apocalypse" fascinating is that it seems like Callahan isn't sure what he's looking for either. On "Riding for the Feeling," he sings of leaving, but he's not sure where for.  The answers are as vague the questions posed on "Apocalypse." Anchored by Callahan's plaintive voice, the album's seven tracks each have a very human quality, acting as an experience instead of just as a tale. "Apocalypse" may not answer any questions, but you'll be hard pressed to find an album that sounds more honest.
6. Wilco – The Whole Love; LABEL: dBpm/ANTI
Eight studio albums into their illustrious career, Jeff Tweedy and company keep pumping out quality tunes on "The Whole Love." Wilco kicks off the album with the stellar "Art of Almost," a seven-minute industrial rocker that ebbs and flows to the strains of Nels Cline's squealing guitar. From there, the band shifts into accessible alt-pop with singles "I Might" and "Born Alone." Wilco shifts styles effortlessly throughout "Love," the band's first album on their own label. Jeff Tweedy sounds as world-weary as always, except this time around, the band sounds as comfortable in its own skin as ever. The new album doesn't tread any new musical waters, instead revisiting old styles throughout Wilco's catalog. This would be problematic for younger bands, but Wilco has been together long enough make the same old song and dance still sound as fresh as ever.
5. Yuck – Yuck; LABEL: Fat Possum
For a band being heralded before the release of their eponymous debut earlier this year, Yuck seems like it could have been a hit back in 1991. Drawing from Dinosaur Jr's guitar riffs and Stephen Malkmus' meandering style, the quartet managed to make something so nostalgia-inducing seem so fresh. "Yuck" serves up 12 slices of noise-pop bliss, ranging from rollicking rockers, like album opener "Get Away," to meaty mid-tempo morsels, such as "Suicide Policeman." The album flows seamlessly, pumping out lo-fi goodness with every turn, eventually closing with "Rubber," a gloriously fuzzed out seven-minute track teeming with feedback as singer Daniel Blumberg openly wonders "should I give in?" With an album that manages to take such a classic sound and make it sound fresh again, I'll happily give in to Yuck.
4. Wye Oak – Civilian; LABEL: Merge Records
For a band made up of just two people, Wye Oak manages to give "Civilian" a wonderfully full sound. The album starts off with a bustle of voices before Jenn Wasner and Andy Stack overwhelm the anonymous group with a rolling mix of guitar, drums, and keys, buoyed by Wasner's warm murmur of a voice. In fact, while the dream pop produced by the duo could easily bury Wasner's vocals, she soars above the swell of gorgeous shoegaze, sounding like a songstress exposing a secret for the very first time. After driving forward akin to a softly rolling wave, "Civilian" eventually builds up to sonic tsunami in "Holy Holy," completely dominating the listener until the standout track ends. The duo continues the trend throughout "Civilian's" 10 tracks, providing one of 2011's most engaging albums.
3. Frank Turner – England Keep My Bones; LABEL: Epitaph
For an album steeped in Englishness, "England Keep My Bones" resonates through any young ruffian trying to make it in the world, no matter the hometown. Armed with a guitar and his growling vocals, Turner gives us an album of folk-meets-punk, letting the world know in album opener "Eulogy" that even if life doesn't turn out how he imagined it would, at least he tried his best. With "England," he succeeds, having enough chutzpah to follow up the rousing album standout "I Am Disappeared" with the two-minute a cappella "English Curse" and ending with an atheist anthem and make it work. Turner easily flows between rip-roaring rockers and subdued musings, all packaged in an album about mortality, heritage and how "something as simple as rock 'n' roll would save us all." Consider me saved.
2. M83 – Hurry Up, We're Dreaming; LABEL: Mute
"Hurry Up, We're Dreaming" is built around the variety of dreams, and much like the concept, M83 leaves the listener in a trancelike state, awestruck at the sonic soundscapes crafted within the double album's 22 tracks. From the whispered beginning of "Intro," Anthony Gonzalez sucks the listener in with building swirling synths mixed with organic sounds, leading up to the ethereal dance party in "Midnight City." The album shifts like a tumultuous dream, bouncing along at one moment and slowing down into a chilling wash of chimes and piano the next. From the gorgeous swath of strings and cries of "no time" in "Wait," to the playful "Raconte-Moi Une Historie," Gonzalez shows the depth in his latest effort. You may feel like you're drifting off in a dream world throughout the lush 70-plus minutes, but you won't dare miss a second of "Dreaming."
1. F-ed Up – David Comes to Life; LABEL: Matador Records
Look past the massive 18-song track list, the forbidden love triangle concept, and oft-censored band name and there will be one thing that sticks out about "David Comes to Life" – it simply rocks. Now start factoring in the ambitious plotlines, the breathtaking 78-minutes of melodic yet deafening guitar bursts, and the complexity of such an album and you start to realize how truly special "David" is. The Toronto rockers somehow manage to make such a blistering sonic attack sound so accessible, keeping their amazingly polished rock opera still sounding as raw as possible. Singer Damian Abraham growls fearlessly throughout, bellowing from the gut as the countless guitars build up behind his hoarse protests. Despite all the factors that could have led the album astray, "David" emerges victorious, leading the way for ambitious rockers to come.