Top 10 Albums of 2015
From "thunderous" to "angelic," the most memorable music of 2015 runs the full sensory spectrum.
December 23, 2015 at 11:00 AM
Making a year end list has been a personal tradition for years. It's an honor to be able to share this year's list beyond my small circle of friends. Every year, I scour through hundreds of releases. Some have been great, and some not-so-great. Here are the best ones, the most-listened-to, the most-important, the easiest-to-recommend. Here are my favorite albums of 2015.
1. Courtney Barnett, Sometimes I Sit and Think, and Sometimes I Just Sit
This wordy Aussie rocker captured my heart from the first second of this debut. It's easy to be hypnotized by the witty syllabic repetition sitting atop the steady-driving rock rhythms. She artfully extends personal observations into lovable, poetic statements. Forging a daydreaming, improvisational tone, the ingredients are blended like alchemy into gold. Barnett's personality shines through in a heart-achingly perfect way. Sometimes fills a hole in rock music that we didn't even know was there.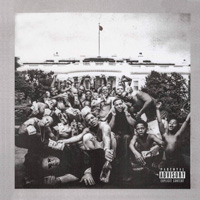 2. Kendrick Lamar, To Pimp a Butterfly
To Pimp a Butterfly is beautiful, intelligent, and undeniable. A sprawling magnum opus that never relents, it's no wonder this album tops so many year-end lists. Songs seamlessly transition from jazz, to soul, to funk, to club anthems, and back again. Lamar galvanizes each disparate element into a distinct, American experience. This is a hip-hop treatise that demands attention, and awards the listener anew each time.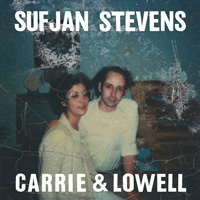 3. Sufjan Stevens, Carrie & Lowell
This elegant autobiography finds Stevens stripping down his music to its purest form. The nuance of this recording successfully hits with the expertise of Elliott Smith and Paul Simon. Arguably besting 2005's Illinois, this album is Stevens' most timeless work yet. Named after his mother and stepfather, the record paints a resonant, emotional portrayal of his family experience, while the haunting softness of his delivery is in full effect.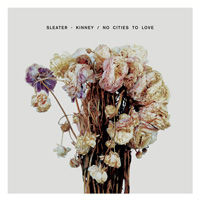 4. Sleater-Kinney, No Cities to Love
Against the odds, Sleater-Kinney lived up to the hype of their ten-years-in-the-making comeback, exceeding the hopes of even their most devoted fans like myself. No Cities to Love finds the trio evolved and once again ahead of the curve. The angular, staccato riffs hover like electricity over Janet Weiss' thunderous rhythms. Carrie Brownstein (now known to a new generation for Portlandia) and the amazing Corin Tucker exchange words and guitar to forge new anthems for the post-riot-grrl world.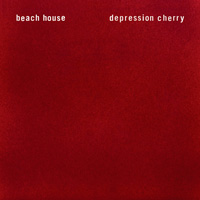 5. Beach House, Depression Cherry
This entry is shared with Thank Your Lucky Stars, the surprise full length released less than two months after Depression Cherry. The duo have made two gorgeously brooding works, though Depression Cherry may be the slightly prettier sibling, with a wafting dream-pop richness that permeates the record. Stars is perhaps the more songwriter-ly side of the coin. All attempts to dichotomize aside, it was a good year for Beach House fans. Both are lush, seductive, distinct albums.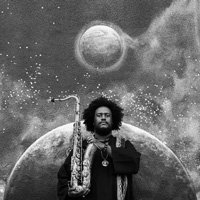 6. Kamasi Washington, The Epic
A powerful new jazz album is an increasingly rare gift in this age. The Epic is just that. Months after being featured on To Pimp a Butterfly, Washington gave us a three-disc, 173-minute landmark. This is young, fresh, and dangerous. Free from noodling guitars and overly-indulgent musicianship, we receive a sound that's both respectable and accessible. This is – in my opinion – the best kind of jazz. At home amongst tenor saxophone greats like Joe Henderson and Pharoah Sanders, Kamasi Washington has carved an impressive name for himself.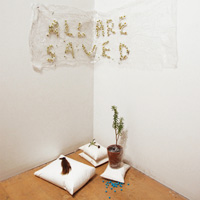 7. Fred Thomas, All Are Saved
Michigan mainstay Fred Thomas has a gift for putting experiences into words. Frantic at times, and always lovingly illustrated, his songs tread the line between indie and poetry. The musicianship is stripped-down, only using a couple instruments at a time. Thomas' soft sing-talking brings the stories into focus, which shine through perfectly. A somewhat underrepresented entry, this album hit me deeply right away.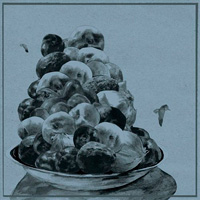 8. Hop Along, Painted Shut
Frances Quinlan's vocals are incredible. Navigating on (and often over) the edge of her vocal delivery, she sets the example for quiet intensity. The shredded final moments of "Waitress" are some of the best all year. Painted Shut is a bridge between punk urgency and folk rumination, carrying the torch for their label, Saddle Creek, into this generation.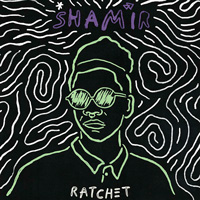 9. Shamir, Rachet
This debut by the 21-year-old Shamir Bailey is fun, hip, and danceable. With a countertenor voice and a penchant for tongue-in-cheek phrases, this Las Vegas native delivered on the promise of his early demos. Blending disco, hip hop, and pretty much anything he wants, Shamir's sound defies classification. Let go, and cue up this album. It provides the perfect soundtrack to a fun night out.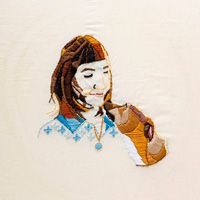 10. Eskimeaux, O.K.
Soft and sweet, Gabrielle Smith's angelic voice floats along in this infinitely charming release. Some might have fond memories of Eskimeaux, as they've appeared previously at Basement Transmissions (both as a duo and later as a full band). The tone here is genuine and sympathetic. Catchy hooks are mixed in with the lilting indie pop dreamscapes. Subtle timidness morphs into triumphant swells, beckoning us to listen again and again.
Honorable mentions: Viet Cong Viet Cong, Joanna Newsom Divers, Kacey Musgraves Pageant Material, Royal Headache High, TRAAMS Modern Dancing, Chastity Belt Time to Go Home, Lanterns on the Lake Beings, Jamie XX In Colour, Protomartyr The Agent Intellect, Roadside Graves Acne / Ears
Nick Warren can be contacted at nWarren@ErieReader.com.