Top Albums of 2016
From cathartic masterpieces to hypnotic monuments, here are the best records of the year.
December 21, 2016 at 11:15 AM
This year brought no shortage of impressive music. Along with the undeniable top seeds, there were reservoirs of overlooked gems to expand your listening. Here are the favorites, the most listened to, the easiest recommendations: the top albums of 2016.
1. Mitski – Puberty 2
Smashing all expectations set by her previous works, Mitski Miyawaki released one of the most artful, cathartic records ever. Blending diary-like lyrics and experimental indie rock sounds, Puberty 2 transcends the sum of its parts. Explorations of racial and sexual identity are pursued with grace and measured tension. Miyawaki's voice pierces down to the listener's emotional core, painting a coming-of-age tableau that's endlessly listenable.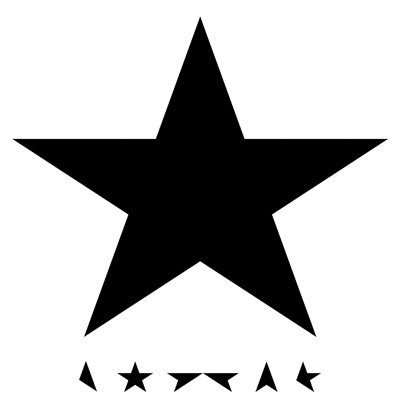 2. David Bowie – Blackstar
A darkly brilliant pre-mortem gift from one of music's legendary figures, Blackstar is truly beautiful. David Bowie's final album, released days before the singer's death, is able to stand as one of his best – no easy task, considering his influential output. Fusing jazz and electronica with Bowie's inimitable sound, the album reaches into the ethereal, waltzing through space and illuminating the shadowy corners of the artist's mind.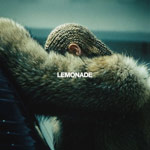 3. Beyoncé – Lemonade
A genre-blending concept album isn't exactly what you'd expect from one of the world's most popular musicians. Beyoncé has used her high profile to her advantage, creating a dramatic subtext behind her story of betrayal. The video release features spoken word poetry and thought-provoking imagery exploring a black woman's identity in America. Presenting some of the best pop music on the planet, it's the album's ambition that raises it to true art.
4. Savages – Adore Life
Raw and immediate, Savages capture an urgent, seething fury. Adore Life is dark and brooding, a love letter to 1980s post punk from the female London quartet. Textures come at you from every side, all led to the charge by the charismatic presence of frontwoman Jehnny Beth. Throbbing, caustic rhythms generate sonic lightning storms. It's an epic sound, heavy and authoritative, with shimmering delicate edges gracing the album's lead core.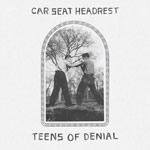 5. Car Seat Headrest – Teens of Denial
Delivering exponentially on the promise of 2015's Teens of Style, Car Seat Headrest frontman Will Toledo has made an entirely fantastic album. Illustrating rich, suburban period pieces like a mush-mouthed Bob Dylan, Toledo weaves together inventive, often humorous lyrics with unlikely precision. The songs are anthemic and memorable, slacker prose that elevates the genre with every palm-muted stream-of-consciousness singalong.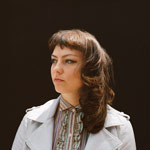 6. Angel Olsen – My Woman
The retro recipe Angel Olsen has cooked up is absolute perfection. The singer shows her range, transitioning from delicate coos to searing howls. The album begins lightheartedly, gradually gaining intensity. Filled with lush instrumentation and hummable hooks, My Woman has an undeniable beauty, each of its gloriously fragile notes taking their ideal shape. It's an instantly lovable record, sculpted in the sincere image of its creator.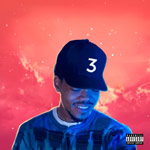 7. Chance the Rapper – Coloring Book
A masterful blend of hip hop and gospel, Coloring Book proves to be a strong follow-up to 2013's Acidrap. The uplifting power of the album is infectious, imbuing openhearted listeners with the promise of hope. Layers of harmonious tones build upon one another to produce rich backdrops. Along with an impressive slew of guests, Chance crafts a mixtape of epic proportions, an empowering, positive hip hop tour de force.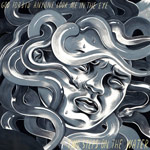 8. Two Steps on the Water – God Forbid Anyone Look Me in the Eye
Forthright and earnest, Two Steps on the Water have captured a passionate moment. A hidden treasure, this album is the debut full-length from the Australian trio. Sharing her experiences as a transgendered individual, June Jones weaves her stories into a folk-punk masterpiece. Sparsely recorded acoustic guitars are paired with strings, forging a direct emotional connection between artist and listener which proves to be the album's greatest strength.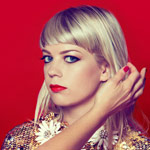 9. Basia Bulat – Good Advice
Vivid, resonant, and irrefutably catchy, Good Advice is an underrated album that elicits endless plays. For her fourth studio recording, Ontario's Basia Bulat finds herself moving further away from the unadorned autoharp folk of her early work. There's a vulnerable honesty invested in every airy word Bulat sings. The result is a full, Motown-inspired indie pop sound. It's an effervescent, smile-inducing intoxicant that goes straight to your head.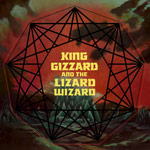 10. King Gizzard and the Lizard Wizard – Nonagon Infinity
A hypnotic, endlessly-looping force of nature, Nonagon Infinity is utterly spellbinding. This kinetic monument of stoner-rock psychedelia hits the listener immediately. In their ninth album since 2012, the prolific Australian septet continues to explore new sounds, smelting a metallurgy of mind-expanding garage energy. The record is destined to be a cult classic, burning like an astral Möbius strip, connecting back upon itself in a frenzied opus.
The honorable mentions, a subsequent 10:
Anderson .Paak – Malibu
Frankie Cosmos – Next Thing
Kanye West – Life of Pablo
Whitney – Light Upon the Lake
Bon Iver – 22, A Million
Martha – Blisters on the Pit of My Heart
A Tribe Called Quest – We Got It from Here ... Thank You 4 Your Service
American Wrestlers – Goodbye, Terrible Youth
Cymbals Eat Guitars – Pretty Years
James Blake – The Colour in Anything
To listen to all of these albums (aside from Lemonade, which can be streamed on Tidal) on our Spotify Playlist