Top TV Picks of 2020
Some of our favorite small screen offerings this year
December 16, 2020 at 11:30 AM
Television meant a lot to us this year. We rallied around absurdities like Tiger King as Netflix settled in as one of the medium's predominant platforms. New streaming services like Disney+, HBO Max, and The Peacock came onto the scene, to varying success. This year saw the end of beloved shows like The Good Place, Silicon Valley, and Bojack Horseman. There were surprisingly fantastic comedies from FXX like Dave and the second seasons of What We Do in the Shadows and Hulu's unparalleled PEN15. Technology ran rampant in shows like Upload and Devs, superpowered teams wrought havoc in brilliant sophomore seasons of The Umbrella Academy and The Boys, and animation gave us everything from the mind-bending psychedelia of The Midnight Gospel to an honest-to-goodness Animaniacs reboot. Things like Lovecraft Country and The Good Lord Bird examined race through a stylized historical context, while shows like P-Valley and I May Destroy You gave a new generation of creators a powerful voice. As winter sets in, it's certainly the time to take a crack at some of this year's best shows. Here are a few more of my favorites this year.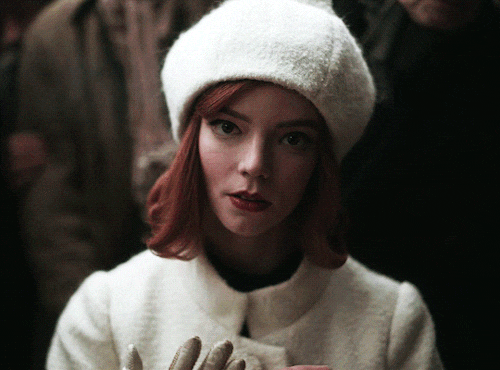 The Queen's Gambit // Miniseries // Netflix
Best Limited Series / Best Overall
An achievement in modern prestige television, the biggest problem of The Queen's Gambit is that there isn't more of it to watch. This in reality, of course, is a good thing. Some miniseries need to be a miniseries, and this is one of them. Based on the 1983 novel by Walter Tevis, the seven-episode series follows the fictional Beth Harmon (Anya Taylor-Joy) from her childhood in an orphanage to being a world-traveling chess champion. An unlikely prodigy, Harmon struggles with addiction (to an unnamed tranquilizer) and alcoholism, attempting to balance her life with her unrelenting chess obsession. In short, it's visually stunning, emotionally engaging, and meticulously well-crafted — complete with accurate gameplay, even according to expert chess players. It's just what you picture "good TV" as being these days, just inventive enough to be impressive, while still being thoroughly watchable and rewarding. It has even started a revival of chess in popular culture, particularly for female players.
Created by: Scott Frank and Allan Scott / Seven episodes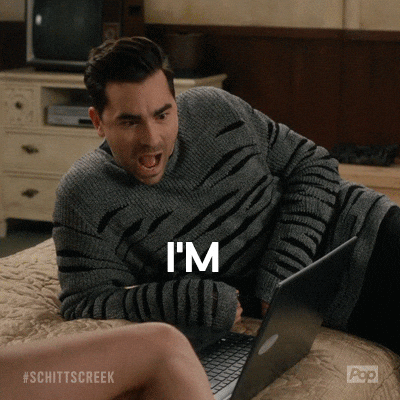 Schitt's Creek // Season Six // CBC/Pop TV
Best Comedy / Best Final Season /Best-deserved Emmy Sweep
If you haven't started watching Schitt's Creek already, breathe easy bébé, because you're in for a treat. While things get off to an odd start (power through those first three episodes or so, trust me), it's easily one of the most lovable shows ever made. The Academy agreed, and in 2020 it won nine Emmy Awards, sweeping the acting categories. Though Season Six might not be its best (I would argue for Season Five), it deserved the attention. Created by the father-and-son team of Eugene and Daniel Levy, it follows the Rose family after losing their fortune, as they take up residence in an adjoining pair of motel rooms. As one would expect from actors Eugene Levy, Catherine O'Hara, and Chris Elliott, it's hilarious. What the junior Levy, Annie Murphy, and the rest of the cast add, however, is what makes this show rise above its expectations. The heart in Schitt's Creek is nearly unparalleled in any other series in recent memory, and I would have never imagined crying as much as I did while watching the entire run.
Created by: Eugene Levy and Dan Levy / 14 episodes (80 total)
The Baby-Sitters Club // Season One // Netflix
Best Family-friendly Show/Best Ray of Pure Joy
In an example of a show that is both entirely better than it needs to be and something that is perfect for exactly what it sets out to be, I give you: The Baby-Sitters Club. Though I don't have any children myself, this show feels like something that could be equally loved by children and parents alike. It's shockingly good, almost to a humorous degree. The amount of sincerity balanced with honest-to-goodness sweetness is a hard routine to pull off. The show is able to deftly dive into issues like racial and gender identity while never once feeling heavy-handed. Based on the Scholastic series of books by Ann M. Martin, the show features Kristy, Claudia, Stacey, and Mary Anne as they form the club, with each character well-defined and unique unto themselves.
Created by: Rachel Shukert // 10 episodes
The Mandalorian // Season Two // Disney+
Best Action/Best Star Wars Media Since Empire
While Season One of Disney's The Mandalorian was excellent, Season Two managed to outdo it. Perhaps the key reason for Season Two's success is that of simple character development. The first eight episodes got us where we wanted to be: Seeing Din Djarin, the title character, acting as real adoptive father to Grogu, better known to the world as "Baby Yoda." The cutest being in the galaxy far, far away is just as adorable and gif-able as he was before, but now we see the show with raised stakes, as the Mandalorian truly loves the green little guy. How a character with no facial expressions is able to come off as a positive father figure is telling, but this on-screen relationship is complemented with some standout episodes like "The Jedi" — written and directed by Edinboro University's own Dave Filoni. The Mandalorian is arguably one of the best pieces of Star Wars media ever made, and reason enough to give Disney + a try. Also ... that ending. 
Created by: Jon Favreau, based on Star Wars by George Lucas / Eight episodes (16 total)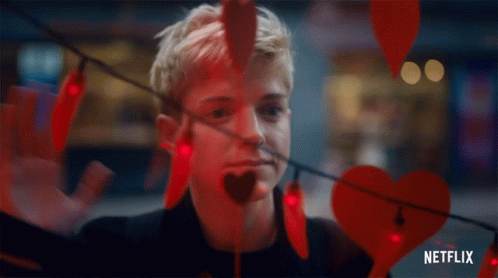 Feel Good // Season One // BBC/Netflix
Best Import/Best Show You Probably Haven't Seen
Fast, frantic, and heartwarming, Feel Good explores the many complicated ways its characters choose to chase happiness. The series centers around comedian Mae Martin, playing a fictionalized version of herself. One night after performing at a comedy club, she meets a woman, George (Charlotte Ritchie), and the two quickly fall in love. The series sees Martin grappling with her recovery as a cocaine addict and her as-yet undiagnosed mental health issues. Martin is an intensely lovable figure, her performance filled with charm and brimming with neurosis to match. As George struggles with her own queer identity, the couple navigates these issues and more. With guest stars like Lisa Kudrow and Phil Burgers (aka Dr. Brown), the couples' world is wonderfully fleshed out, creating a quietly triumphant work, one that's thankfully been green-lit for its second and final season.
Created by: Mae Martin and Joe Hampson / Six episodes
Nick Warren wasn't able to watch every series in 2020, but all of the above mentioned are some of his favorites.