Trohoske's Tribute to The Cure and Sean Patrick's Newgrass Revolution
It's a tribute and a revolution -- all in one night.
December 23, 2014 at 9:45 AM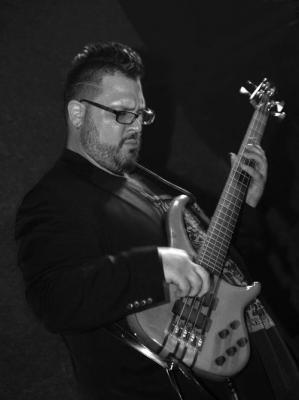 Erie bassist, composer, and band-leader Stephen Trohoske said he became an instantly-engaged, life-long fan of The Cure when, just a little kid, he bought his first album of theirs back in 1982.
There's been some years – and, for Trohoske, much music – between then and now, and, he says, "I'm at a point in my life now where I kinda wanna reach back and play the stuff I grew up on, that was an inspiration to me," – the stuff that, as a musician, "I cut my teeth on."
So now, The Cure's music is the stuff that he (along with a nice, big group of gifted musical friends) is going to be cutting on when Trohoske's Art Groupies present "A Tribute to The Cure," a very special, one-hour set that opens Sean Patrick & The Newgrass Revolution's Saturday, Dec. 27 show at the King's Rook Club.
It's a free show, too, making a very nice post-Christmas, pre-New Year's present for Erie show-goers.
It's also the first of a few '80s-themed tributes – all formulated and presented, of course, with Trohoske and cohorts' unique takes and tastes – being planned, he says. Others he's lining up will pay homage to bands including the Violent Femmes, Joy Division, and, last but not least, Duran Duran.
Musically speaking, each one, Trohoske says, will feature "different instrumentations, different configurations," and will be "different, but a fitting tribute" to be sure.
Sounds real good. 
Saturday, Dec. 27, 10 p.m.  //  1921 Peach St.  //  facebook.com/kingsrookclub Friday, Jan. 2 and 2:35 p.m. Saturday, Jan. 3 // 809 French St. // erieevents.com