Tropidelic's Groove Amalgam
Tropidelic and Oogee Wawa are making a stop at Kings Rook Club on Friday, May 12.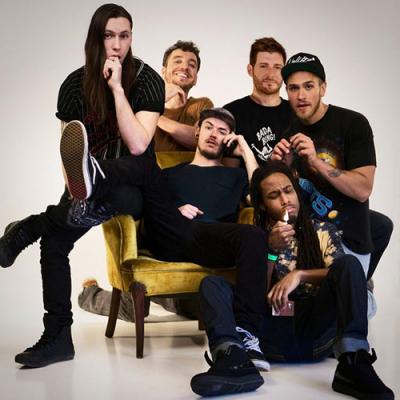 Friday, May 12
Fusing funk, hip-hop, and reggae with a dash of metal and more, Cuyahoga River Valley-grown and Cleveland-hewn sonic guerillas Tropidelic always put out a fired-up amalgam of grooves.
This summer, they're focused on burning through a steady stream of festival gigs including spots on lineups at Electric Forest, Shadefest, Bragg Jam, Burning Foot Festival, and elsewhere along the way.
And they're headlining plenty of club gigs, too – including a stop at the Kings Rook Club on Friday, May 12.
They'll be there with alt-reggae/hip-hopsters Oogee Wawa, blazing out of Long Island for an Erie show that's one of more than 200 on their heavy touring schedule.
It's gonna be a high time at the Rook that evening, alright. – Ryan Smith
8 p.m. // 1921 Peach St. // facebook.com/kingsrookclub