Tune in to Daybreak Radio at WQLN Sounds Around Town
Daybreak Radio closes out WQLN's Sounds Around Town.
August 5, 2015 at 8:30 AM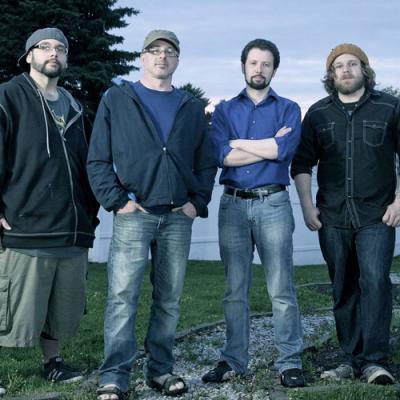 Daybreak Radio are the stars of the next – and this year's final – installment of WQLN's Sounds Around Town summer concert series. Sounds good.
The show – free and open to all – starts at 7 p.m. on Friday, Aug. 7, pond-side at the pavilion on WQLN's campus. If it rains, no worries – they'll be taking it indoors. And, like this summer's previous Sounds Around Town events, craft beer and coffee samples from Erie Beer and McCormick Coffee will be on hand for enjoying.
Sounds Around Town (all of which are being recorded for airing both on WQLN radio and TV stations) are emceed by WQLN Radio's own groovy Gary Finney, host of "The Third Set."
In short, it's good, local music (and other good, local stuff) presented by people in the know about such things. And, with Daybreak Radio rounding out this year's series lineup, it's definitely worth tuning in (and, by that, we mean attending) on Aug. 7. – Ryan Smith
6 p.m. // 8425 Peach St. // WQLN.org