Web Exclusive: Hip-Hop is Here to Stay
Audio clips from the performers featured in this issue's cover story.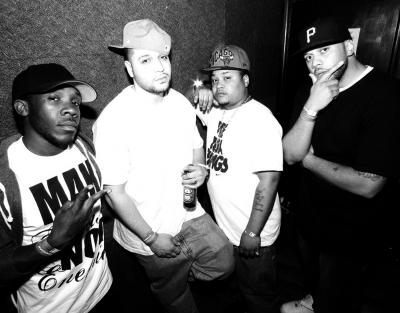 As you might have seen, there's this really great new cover story about the renaissance of Erie's hip-hop scene. However, unless you decided to read the story aloud, you might not have really heard the scene quite yet.
Given the amount of talented local MCs, we thought that it would be quite nice of us to nudge you in the right direction. That being typed, we provide you with a litter of links, providing both Reverbnation and Soundcloud pages, as well as videos. Think of it as your playlist as you read our latest cover story. Unless you already read it, which means you must be pretty cool.
C. Brown ReverbNation: http://www.reverbnation.com/charlesbrown
Hectic ReverbNation: http://www.reverbnation.com/iamhectic
DJ SALT ReverbNation: http://www.reverbnation.com/djsalt814
Profound ReverbNation: http://www.reverbnation.com/profoundproduce
LEC ReverbNation: http://www.reverbnation.com/thelowereastsideconnection
Doc Proto Soundcloud: https://soundcloud.com/docproto
Ne' Richa Soundcloud: https://soundcloud.com/nericha
Whodat Peez Soundcloud: https://soundcloud.com/whodat-peez-1
Hectic featuring C. Brown: http://www.youtube.com/watch?v=FfxXxZBwPiQ
C. Brown and DJ TZ Box Promo: http://www.youtube.com/watch?v=W6mCPfOBUR0
Profound Produce, C. Brown, and DJ NatasK: http://www.youtube.com/watch?v=tFfokRQPIlo
LEC 30 minute video: http://www.youtube.com/watch?v=rPCBXWZ4oQk
LEC My Home: http://www.youtube.com/watch?v=nJLHJxwug54
Doc Proto: http://www.youtube.com/watch?v=MyLuLiBNTdY
And of course, Dead Prez at the crooked i: http://www.youtube.com/watch?v=okLyMvz1p_k