What We're Binging: The Witcher
Want to see good-looking people doing fantasy things? Toss a coin to your Witcher
March 30, 2020 at 1:20 AM
I miss Game of Thrones. We all do. Comedian Andrew Schiavone summed it up perhaps the best in a recent tweet, asking us to remember when one of 2019's complaints seemed utterly inconsequential now. 
I bring up GOT because Netflix's The Witcher is essentially that. It's nearly identical in terms of lighting, set design, score, and costumes. 
And that's okay. This is a work in the fantasy genre, and it's never really been an idiom that's been explored in television. As maps for Middle Earth, Westeros, or Cintra are slowly and meticulously unfurled, our vocabulary continues to grow. We're able to discern a Netflix Chianti from an HBO Pinot Noir. These comparisons are nothing new, and have caused some critics to beleaguer such comparisons since the day of its release.
Often, when someone complains about a certain music genre, they're heard to say "this all sounds the same." Discerning fans can articulate and appreciate differences between say, Screeching Weasel and the Ramones, or Black Sabbath and Kyuss. Sure, for the uninitiated, they're just pop-punk and stoner rock, but therein lies a multitude of distinct tones and differences. In fact, I'm sure the record nerds reading this are all-but yelling at their screens.
And all of this doesn't even factor in the absolute hunk that is Henry Cavill aka Geralt of Rivia. 
Cool your jets, 21st-century-homophobes. Much like the undeniable pieces of manflesh that Jason Momoa and Idris Elba have come to symbolize, we all know Henry Cavill is a big 'ol dreamboat.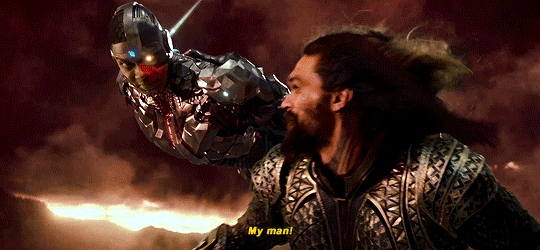 He's goddamned Superman, for chrissakes (CGI'd upper lip or not). Even when brought back from the dead, he's able to steal scenes from Aquaman. Of course, there are plenty of memes out there to show that Aquaman is ready to steal it back. With his ponytail of platinum blonde hair, he's basically a bulkier Legolas.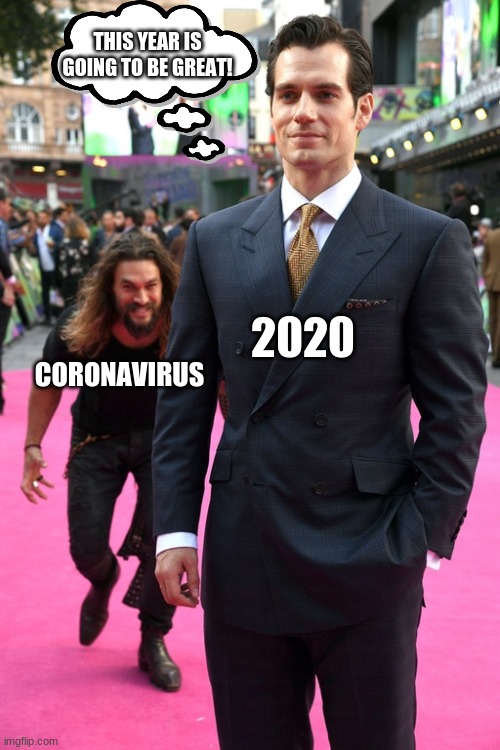 In a surprising turn, one thing that Game of Thrones did not have was a clear male antihero. This is much to its benefit, as Tyrion or Jamie Lannister, though main characters, garnered just a small percentage of screen time (the always well-intentioned Jon Snow, though knowing nothing, is certainly no antihero), characters like Daenerys, Cersei, and Ayra had equal or greater importance in terms of plot and agency.  Here, Cavill is the titular Witcher. For better or worse, the iconographic shorthand of modern "peak TV" has generally consisted of a troubled man a la Tony Soprano, Don Draper, or Walter White. This leaves us scratching our heads, wondering: Is Geralt a return to form? 
He starts off stabbing an insectoid monster known as a Kikimore, only to travel to town to try and sell it for "coin." He's a cross between Wolverine and Conan the Barbarian. He's an adventure in the lineage of sword & sorcery, pure and simple. Though Cavill is the lead, and lord knows the word "Witcher" is spoken more times than a healthy drinking game would warrant, there are other characters in this show as well. 
All in all, The Witcher has a total of three decent characters: the titular Witcher, Yennefer of Vengerberg played by Anya Chalotra, and Jaskier the bard played by Joey Batey. The highlight of the season is perhaps episode six, wherein the trio goes on a dragon hunt, joined by other assorted characters.  
Batey's bard is probably the funniest part of the show and the best audience surrogate in all the land. He's a fairly arrogant singer-songwriter, who proves to be a yappy, C3PO-like foil for Cavill's grunting title character. He's also responsible for one of the best diegetic songs in recent memory, one that's so indelibly catchy that it's sung in the show several times (and used in this article's subtitle). 
Then there's Yennefer. I know I made a big deal about how good looking Cavill is, and just as much can be said about Anya Chalotra. The first few episodes of the season show her origin story, when she was essentially a hunchback with her tongue in her mouth suffering from bad bangs. Much like Rachel Leigh Cook in She's All That, it was still clear that she was an incredibly beautiful woman. In fact, there's nudity and sex scenes thrown in while she's a hunchback just in case you doubted that – but don't worry, there's plenty after that too. Her scenes withRoyce Pierreson's fourth-most-interesting character are quite worthwhile too. It's fairly absurd, as the audience gets to know Yennefer with her physical maladies and like her all the more for it. [SPOILER ALERT] She finds a way to make herself more of an idealized beauty and remains as such from then on. 
The three most interesting actors in The Witcher, and Freya Allen, who is a princess with a boring plotline. 
Created by Polish writer Andrzej Sapkowski, the show is based on the book series that debuted in 1992, predating George R. R. Martin's A Song of Ice & Fire by at least three years. Over the eight volumes, the series has sold over 33 million copies worldwide, besting series like Stephen King's The Dark Tower. The novels also spawned a hugely successful franchise of video games, making Geralt and company a mainstay of cosplayers, with a worldwide fandom of devotees. 
Throughout the season, the show tries to find its footing. It's safe to say that at least the third of the subplots are confusing, centered around forgettable groups of characters. Overall, its' decently watchable, and rife with world-building. You'll be glued to sites like witcher.fandom.com looking up different monsters, races, locations, and characters. 
After constant Netflix advertisements, I finally succumbed, and I'm generally happy I did. The Witcher is the second great live-action fantasy series from Netflix. Disenchantment was let the first. Here, viewers happily nerd-out, getting lost in the word in front of them, and that's a valuable commodity these days. 
Three out of Five Stars. Free to stream for NETFLIX subscribers. 
Nick Warren will probably watch season two of The Witcher. He can be reached at nick@eriereader.com