You Ought to Know: Frank Garland
If it weren't for one special man, Erie may never have seen a Ben Speggen or Alex Bieler byline in this fine collection of pressed ink and wood flakes we call the Erie Reader. Meet Frank Garland.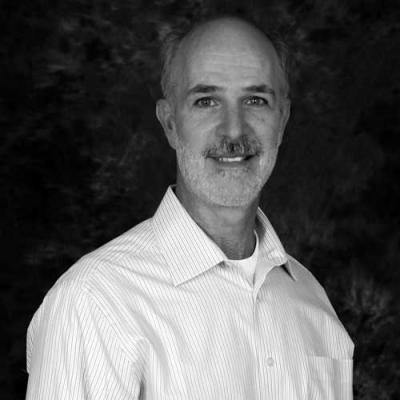 Despite all of the classes, quizzes, tests, and textbooks, I would venture to guess that for many people, it wasn't the grades that helped shaped who they were in college; it's the people.
From fellow students to teachers – both super cool and sinister – the influx of new human influences help shape personality in ways both unnoticeable and as obvious as the new bursting-feather tattoo embedded in one's side.
While I managed to make it through four years at Gannon University without having someone affix an ornithologically-themed tattoo to my sensitive German skin, there were a few Golden Knights that altered my path. In fact, if it weren't for one special man, Erie may never have seen a Ben Speggen or Alex Bieler byline in this fine collection of pressed ink and wood flakes we call the Erie Reader.
Meet Frank Garland.
He's on the quiet side, but once you get to know the eighth-year English department instructor, you become privy to the treasure trove of stories hidden within the slender scribe's cranium. As the adviser for The Gannon Knight, the university's newspaper, and the director of journalism communications program at Gannon, Frank used decades worth of experience as a journalist to help strengthen not only my writing ability, but that of countless other adults, deftly dissecting various newspaper pieces and in-class copy with his trusty red pen, marking missing commas and adding his input when necessary.
While Frank and his red pen have become a fixture for Gannon's journalism communications program, he didn't come to Erie until he was hired by the school. Originally from Robinson Township, Pa. near Pittsburgh, Frank left the Keystone State for the west coast to attend his junior year of college at San Francisco State University, a decision partly made after a frightening sliding incident on a snowy Pittsburgh hill had him longing for a less wintry locale. Although the mystic of the west had charmed him to California, he did return to West Virginia University for his master's before heading back to the Golden State.
"I stayed in California for 30 years," Frank says to me in a corner booth at The Brewerie at Union Station."I was working for a couple of different papers out there and got married and had children. I liked where I was. I worked at a couple of good papers and people didn't leave those papers because you made pretty decent money, and I married a woman who was from there, so she wasn't too anxious to leave."
However, plans change. Eventually Frank and the mother of his children separated. It wasn't until his son graduated from high school that he considered moving back to Pennsylvania where his brother and two sisters still lived.
Despite his introverted nature, Frank was a natural fit for journalism, oftentimes turning conversations into a series of questions, keeping the focus on the other person's story as opposed to his own. After decades as a sportswriter, he moved to Erie and made the transition to teaching, a career path he was interested in pursuing, leaving behind plenty of stories, including covering events like the 1987 National League Championship Series between the San Francisco Giants and the St. Louis Cardinals.
"My son was born August 25 and the playoffs started the first week of October," Frank explains after sipping some Apparition Amber." My wife came back to St. Louis with me and brought our son with us, and he was about a month old and all he did was scream for two straight nights in the hotel room while I was trying to get my rest to go cover a game the next day."
Even though his California reporting days are behind him, Frank's inner sportswriter never left him as he still keeps in touch with the newsroom, working part-time in the sports department at the Erie Times-News and having his first book published this year.
What was that? He wrote a book, you ask? Why yes, yes he did. You see, right around the time Frank came to Erie, he took his son up to the Baseball Hall of Fame. While there, he noticed that Willie Stargell, a Hall of Fame slugger for a Pittsburgh Pirates squad that Frank became enamored with during his teen years, didn't have his own biography in the Hall's bookstore. It was there that the idea for "Willie Stargell: A Life in Baseball" started to grow.
"I thought he was an important enough character that he warranted a biography, not only because he was a great player, but he had this reputation of being a great leader and had this 'Pops' persona as being this elder statesman of the '79 Pirates," Frank says. Stargell had written an autobiography a few years after his playing career ended, but Frank wanted to provide an account of the slugger's life from outside perspectives, giving a true account of the man both on and off the field.
"That's what I really wanted to do – to look at him as the whole person and not just the ballplayer," he says. "When I started, I was thinking that I might even end up doing more about him as the person than as the player, but once I got into it, it was pretty hard not to devote a large part of the book to his playing career. He played for 20 years, and he had a very productive career – it's not like he had 10 good years and then just hung on the rest of his career. But he was human. He made mistakes. He was married three times, and that's not a bad thing, but he had two children with two other women that he wasn't married to, so he wasn't an angel. He had fun, maybe did some things he shouldn't have done, but by and large, he was a human being."
One of the themes in "A Life in Baseball," which can be purchased online through barnesandnoble.com, revolves around the importance of family in Stargell's life, whether it was at home or his playing partners in the clubhouse. Like many sports fans, Frank attributes part of his passion for baseball, football, and other forms of professional ball to his family.
"I'm 100 percent Italian, and we used to go to Grandma Garland's every Sunday for spaghetti and the whole family would be there," Frank says, his mind drifting back to those childhood weekends, as uncles, aunts, and all sorts of relatives gathered for feast and family. "I had three uncles who were sports fanatics, so they would always be watching games on TV. This was before the AFL and the NFL merged, so there would always be two football games on at 1 o' clock and 4 o' clock, and they would have two TVs in my grandma's living room and they would be watching really intently. I was really young, like 6, 7, 8 years old, and I always thought they were just huge sports fans, but I really think they had probably a deeper interest in the games, i.e. they had money on the games. When I was a kid, I didn't realize that – I just thought they loved sports."
Despite the financial impact on his uncles' viewing tendencies, a pint-sized Frank grew to love sports, even if he didn't have money riding on anything. The spirit of football caught the attention of both young Frank and his brother James, to whom he dedicated the 200-plus page "A Life in Baseball," along with his sisters Tina and Mary, his daughter Gina, and the St. Louis screamer, his son Frankie.
Like Stargell, Frank also started a pseudo-family outside of his blood relatives while he wrote his first book during the summers between school years at Gannon.
 "It's been very rewarding teaching and seeing young people grow into adulthood," Frank says, recalling the classes full of students he's seen come and go. "It's kind of fun, it's almost like seeing your own kids grow up."
They're appropriate words from a man that has been called a father figure by some of his pupils, including me. Frank's a quiet man – he himself admits that he's a boring lecturer, and I won't go out of my way to disagree – but all except for the most stubborn of students can sense something in him that they won't see in all of their teachers – that he cares. You can tell it in the way he constantly asks questions, always making eye contact as he listens to every word. You can see it in the edits he sends back for an assignment, the red ink not to show a young writer where he went wrong, but how he can improve. And you can hear it in his voice when he recalls students both past and present, openly wondering how they're doing in their lives outside of his class.
There are people you meet at college that you'll always remember, but then there are those like Frank that help you blossom into something better than before. People are what make the college experience great, but the impact of those like Frank last a lifetime.
Alex Bieler can be contacted at aBieler@ErieReader.com, and you can follow him on Twitter @Catch20Q.