90.5 WERG an Eight-time Finalist for 2015 IBS Awards
The Intercollegiate Broadcasting System has listed Gannon University's 90.5 WERG a finalist in eight different categories for the 2015 IBS Awards.
January 15, 2015 at 8:35 PM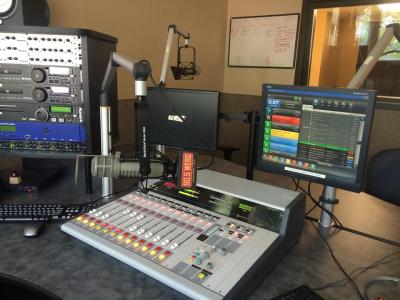 As you might have read in a December issue of the Erie Reader, The Flagship City has a pretty groovy college radio scene. Gannon University's 90.5 WERG is arguably the most noteworthy college- or university-based station you can find on the dial locally thanks to its award-winning ways, earning the Intercollegiate Broadcasting System's Abraham & Borst Best College Station in the Nation Award in early 2014 in addition to taking home prizes for Most Creative Promotional Event, an IBS Golden Microphone for Excellence in Station Programming and Operation, and Best College under 10,000 Students (not surprising given that WERG won the overall prize.
Oh yeah, and you lovely Reader readers also voted WERG as the area's Best Radio Station in the Best of Erie 2014 Awards that our publication presented back in October, beating out professional outlets along the way, so there's that as well.
It's been roughly 10 months since Gannon won the Abraham & Borst Award, but WERG received more good news from the organization when it recently announced the finalists for the 75th Annual IBS Awards, which will be handed out at its International Conference in New York City this March. WERG received eight nominations and may even have a chance to repeat its overall prize when the finalists for the Abraham & Borst Award during the official ceremony at the event in March. Here are the categories:
Best Daily Newscast
Best Public Service Announcement
Best Daily Sports Update
Best Campus Event Promo
Best Station ID
Best Station Contest/Promotional Event
Best Underwriting Campaign
Best Station at a University < 10,000 Student Enrollment
Given that this will be the second year in a row that WERG has factored heavily into the IBS Award nominations, it certainly appears that the college station isn't a one-hit wonder (although I do love me a good one-hit wonder), and that is quite groovy indeed.