A Tale of Two Student Bodies
Students at two different universities protest two very different things.
November 10, 2011 at 7:38 AM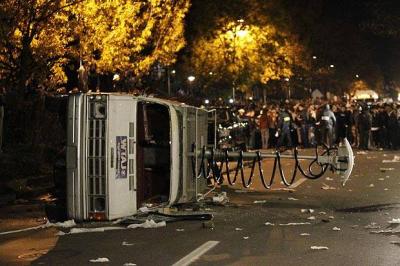 On one hand, you have a group of students protesting the increasing expense of attending college as part of a nationwide movement against corporate and government corruption. They occupy a space on their college campus, and are soon set on by the campus police who beat them with batons.
On the other, you have a group of students protesting the firing of a football coach who was complicit in the coverup of child sex assaults occuring in the athletic facilities. Well, "protesting" may be too kind a word. Students threw bottles, rocks, set fires, knocked over at least one lamp post, and overturned a local news van. Police used tear gas and mace, but the crowd didn't disperse until well after 3 am.
The latter, of course, represents the power of a college football program over a community. 
Priorities, people. Priorities.