Campaigning through the Internet: Erie Political Hopefuls Say 'No Thanks'
Obama set the stage for using the Internet as the campaigning model, right? Well, as Cory Vaillancourt notes, that's not the case in Erie.
April 27, 2011 at 12:00 AM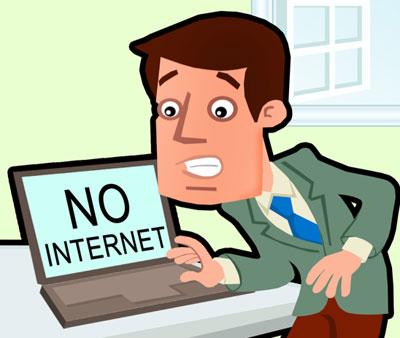 Six races. Eighteen candidates. Seven email addresses. Six Facebook pages. Five websites.
Last week, we told you about the six most interesting municipal races taking place in Erie this election cycle. The Republican primaries feature elections for Erie County Controller (George W. Riedesel , Mary E. Schaaf); Erie's First County Council District (Gil Rocco, Rebecca Styn); and Erie's Seventh County Council District (incumbent Carol J. Loll, Dan Galena, Patrick J. Gehrlein, and Clayton Schulze). Democrats can look forward to a primary in Erie's Third County Council District (Darlene Kenny, incumbent Fiore Leone) as well as the Erie City Council races, where eight Democrats seek four seats in two races. Melvin Witherspoon, incumbent Jessica Horan-Kunco, incumbent Mark Aleks Aleksandrowicz, Julia Calipo, incumbent Patrick S. Cappabianca, Bob Merski, and David Brennan are each seeking four year terms, and Melvin Witherspoon, Richard E. Wagner, and Bob Merski are seeking two year terms. Observant readers will note Witherspoon and Merski are also seeking four-year terms.
As these 18 candidates vie for a share of Erie County's collective attention over the coming weeks, they'll all undoubtedly spend some time on the tried-and-true methods of active political campaigning, like calling voters on the phone or asking for support while going door-to-door; what they're failing to do, however, is reach out to voters through more modern means.
All of the old-school methods involving phone banks and shoe leather, while effective, have an inherent bias to them—a bias that ends up leaving many voters somewhat uninformed. People without land lines who only use cell phones are notoriously difficult for campaigns to reach. Apartment complexes are not always worth canvassing because their populations are far more transient than traditional homeowners, rendering even the most up-to-date registration data useless. Thus always begins the vicious cycle concerning this elusive voter demographic: they don't vote because they can't be marketed to, so they aren't marketed to because they don't vote. And since they don't vote, most elected officials simply do not care about the unique issues that affect these voters, who are overwhelmingly younger than the rest of the electorate.
Then, about 10 years ago, candidates across the country figured out a novel way to contact this elusive demographic.
It's called the Internet.
Barack Obama was probably the first candidate to really use all facets of the internet really well, beginning in 2007, and it arguably helped boost the fundraising and turnout amongst younger voters that propelled him to the Presidency in 2008.
Precedent set, right? Not quite. At least, not locally.
Nowadays, when even the local flophouse seems to have a website, Facebook page, Twitter feed, YouTube channel, Google Ad Words campaign, and Tumbler account, the great majority of those fine folks who wish to represent the citizens of greater Erie have virtually no Internet presence. All of these available electronic channels of communication are either cheap, or free, and their use demonstrates a prudent use of limited and finite resources—a  sensibility greatly desired of officeholders in our current socioeconomic situation—as well as their commitment to utilizing every tool in the shed to not only make themselves available to their potential constituents, but also in attracting sustainable businesses, and therefore jobs, to our region.
Of those 18 candidates here in Erie County, with just 20 days until the election (from this issue date), only five of them had websites. That's right, five. We'll let you go digging around and find out who's in, and who's not.
Sure, websites cost money. A decent one costs upwards of $7,000, but a bare-bones website can be acquired for as little as $500 (thanks to David Hunter from Epic WebStudios for the quotes). As David could also probably tell you, there are plenty of hungry web developers right here in Erie eager to help candidates spread their message, and a well-designed, well-promoted website can not only do that, but also help raise the funds necessary to buy, excuse me, win, an election. Not having one, I think, is unthinkable.
For the more fiscally conservative candidates (read: broke), there is always Facebook. This free service allows people to become fans of all kinds of things: sports teams, musicians, artists, political candidates, even bacon.
Sadly, the news on Erie candidates using a Facebook "fan page" isn't much better. Just six candidates of our eighteen have availed themselves of this powerful free service. If bacon has its own page…well, that's not a completely fair comparison, as bacon, last time I checked, was wildly popular. Elections, less so. Again, we'll let you do the digging to find out who's on and who's not.
Voters in any democracy have the responsibility and the duty to cast an informed vote; most of the candidates we've been talking about aren't making that easy for Erie County voters. Voters wishing to fulfill their obligations as self-governing Americans must apparently dig a bit deeper to educate themselves on the candidates.
For those of you keeping score at home, 10 of these candidates had no internet presence whatsoever, and five of those had no website, Facebook page, or phone number.
Just three candidates had a website, Facebook page, and phone number. And in the unlikely event that a voter actually decides to peel their face from one of the various glowing rectangles they spend every day glued to and actually try to reach out to contact one of their local candidates, just seven candidates had publicly available email addresses; however, two of those were the municipally-issued email addresses of incumbents, which shouldn't be used for campaign purposes at all, only official business. And let's not start talking about phone numbers – only six candidates had publicly-available digits, often redundantly posted on their websites.
What does this says about these candidates ability to represent Erie? Will voters cast their precious votes for those who have mastered the use of technology? Or will they vote for someone who thinks a computer is simply a fancy abacus?
We'll be watching these candidates; you should, as well. If you can.