Updates from Dahlkemper as Curve Begins to Flatten, Cuomo Coordinates with Wolf
There were two new positive cases reported yesterday, with no new cases reported Saturday
April 13, 2020 at 3:45 PM
Pennsylvania Secretary of Health, Dr. Rachel Levine announced that there were 1,366 new cases of COVID-19, for a total of 24,199 residents who have tested positive. 
1,179 of these are in healthcare workers (4.8%), with 1,688 in nursing homes and longterm care homes (6.8%). 
There have been 524 deaths in Pennsylvania, with all of these cases occurring in adults. 
Governor Wolf was not present for this address, as he joined in a multi-state call arranged by Governor Andrew Cuomo of New York. Cuomo and Wolf were joined by fellow Democratic governors Ned Lamont of Connecticut, John Carney of Delaware, and Gina Raimondo, of Rhode Island. Cuomo spoke of a plateau of new cases, with hopes of reopening businesses soon. He stressed that "the artform here would be doing that smartly, and doing that productively, and doing that in a coordinated way."
The entire call and conversation was streamed live via Facebook and other platforms.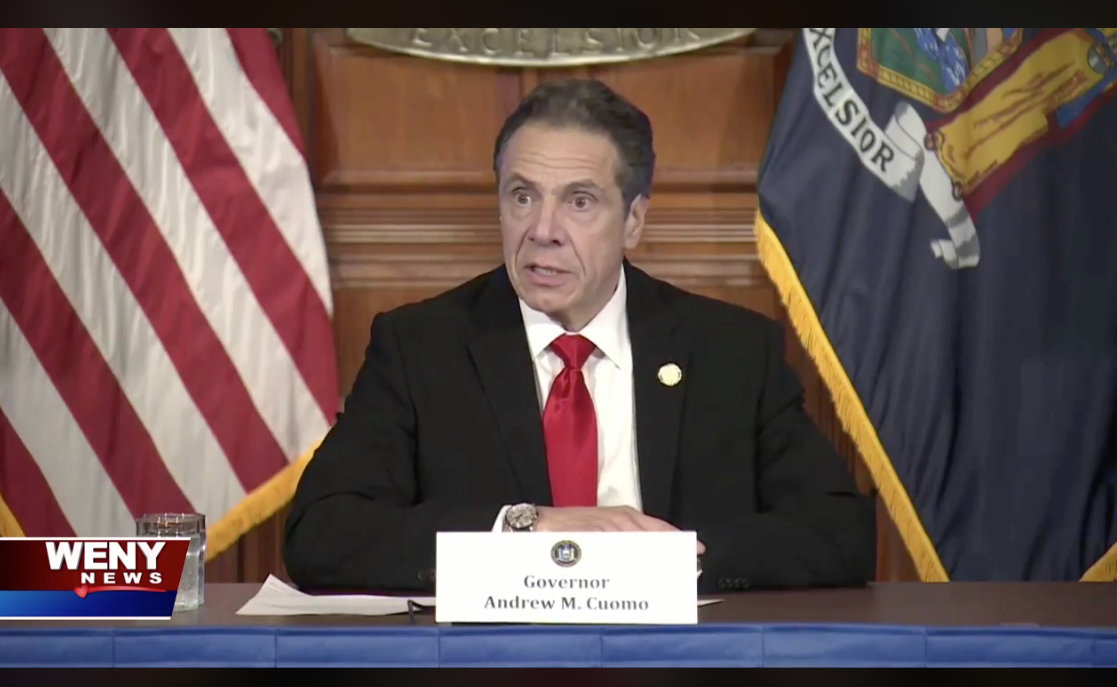 In her address today, Erie County Executive Kathy Dahlkemper reported that there were two new confirmed cases of COVID-19, bringing the total to 40, with 1,113 negatives. Both of these new individuals reside in the same household. There were no new cases reported on Saturday, April 11.
Warren County still stands at one confirmed case, while Crawford County has  16 cases. 
Allegheny County (which includes Pittsburgh) has 876 cases, including 21 deaths.
Though all social distancing practices need to be strictly followed, Dahlkemper noted that there were 34 other counties in the Commonwealth with reported incidences of COVID-19, while Erie County is the 15th most populated (of 67 total counties). Things such as the county's early stay-at-home efforts and our on-hand Department of Health (of which there are only six statewide) likely contributed to Erie's relatively low number of confirmed cases. 
Dahlkemper assessed that "we certainly have flattened the curve" for the time being.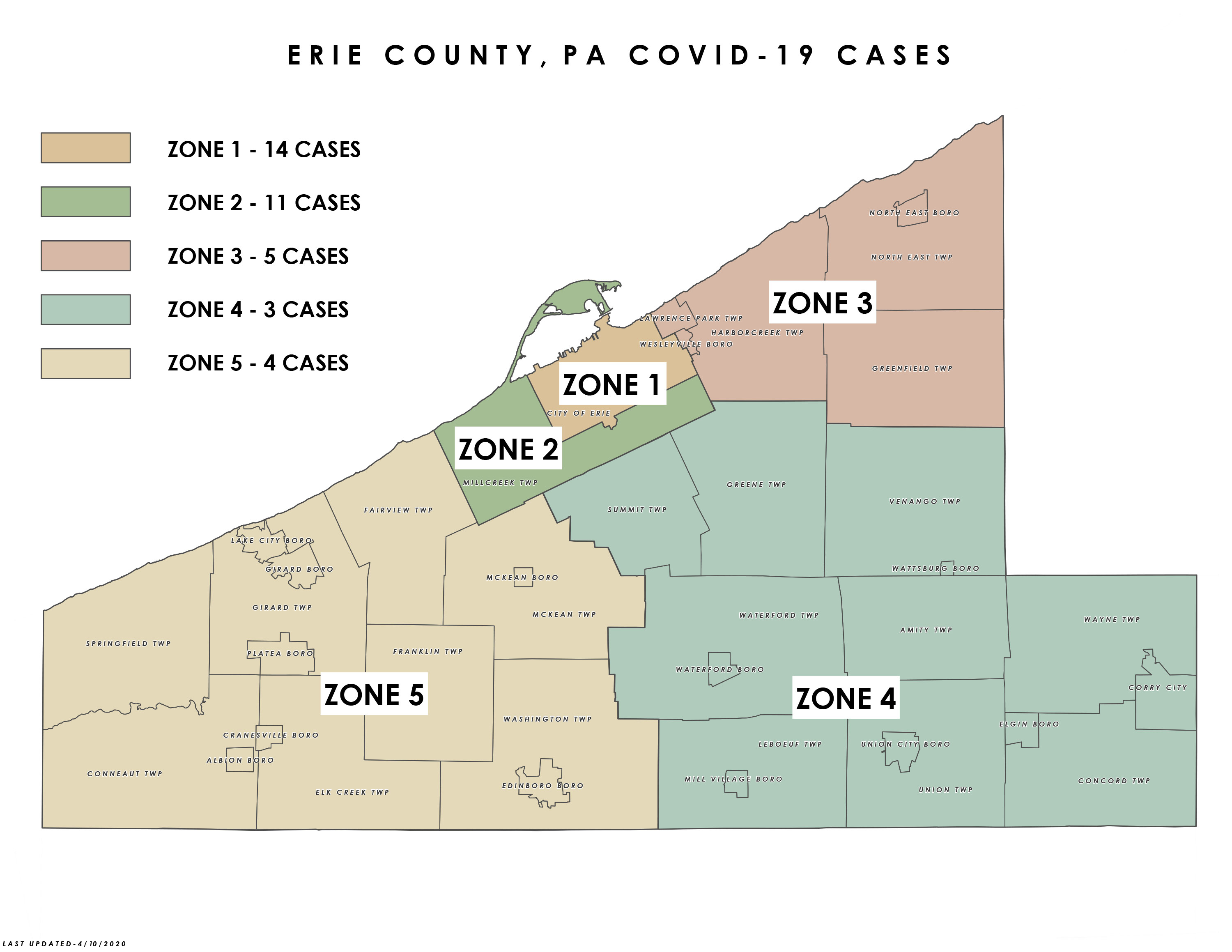 Map courtesy of ErieCountyPA.gov.
At this point, Dahlkemper noted that there has been no discussion in terms of dates to resume public activities.
WQLN was thanked for their ongoing efforts to facilitate these live addresses, and Dahlkemper urged those who were able to donate to the nonprofit's cause. Donations can be made online at WQLN.org.