Death Cab for Cutie, Mikal Cronin, and Tame Impala Release New Songs
A trio of musical acts drop new songs in advance of upcoming 2015 albums.
March 11, 2015 at 9:00 PM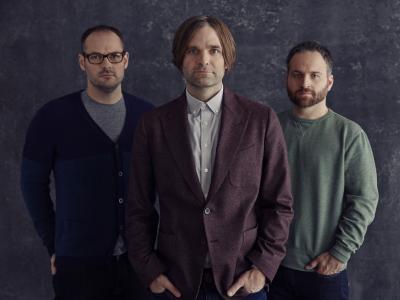 There were some pretty notable albums that came out in the first few months of 2015, but spring the number of releases should start to increase now that we're finally heading into spring. Death Cab for Cutie, Mikal Cronin, and Tame Impala are three musical acts who will drop new albums this year. Fortunately, they have all released new songs in the past few days to hold us off until each of their due dates.
Death Cab for Cutie dropped a third song off of Kintsugi, which will be out March 31 via Atlantic Records. "The Ghosts of Beverly Drive" continues an intriguing series of new tracks for the veteran band, a nice development for a group coming off an album that didn't quite meet the high expectations of its fans. Personally, I'm dig "No Room in Frame" and "Black Sun" a bit more than this new track, but "The Ghosts of Beverly Drive" certainly provides that good ol' Death Cab punch that Codes and Keys was missing. 
Mikal Cronin already treated us to the stellar "Made My Mind Up" from his upcoming album MCIII, which is out May 5 via Merge Records, but now we're finally getting our first sneak peek (sneak listen?) into the six-song cycle that will close out his upcoming record. "ii) Gold" features some of the fuzzed out rock that made MCII so much fun, plus a sitar breakdown hat's thrown in for good measure. All in all, it adds up to another great Cronin track.
While we were prieviously treated to some new tracks by Death Cab and Cronin, Tame Impala recently treated fans to the nearly eight-minute long "Let it Happen." Unlike the other two bands, the song likely won't appear on the bands follow-up to 2012's Lonerism, but that doesn't mean it won't help us with the wait. Check out the long psyche number below.