Dramashop reveals new season
June 26, 2014 at 11:21 AM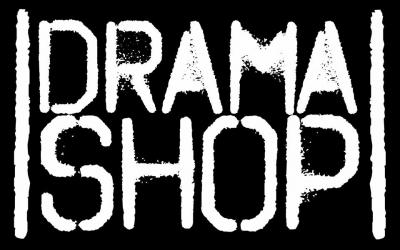 Erie's newest theater company prepares for its upcoming season with some advancements.
Dramashop announced its upcoming season, which features various styles of theater that reflect the group's mission: to provide entertaining and provocative theatrical experiences designed to challenge, educate and engage the Erie community.
Zach Flock, Dramashop's artistic director, presented the series, mentioning that he's thankful that Dramashop still stands after four years.
"[Dramashop has] definitely grown, not only in the number of productions that we do, but also in our confidence, our ability to tackle difficult plays," Flock said. "We constantly challenge ourselves and raise the bar a little bit each season, and we're happy with how it's gone so we raised the bar a little bit higher."
The presentation of the season at Calamari's Squid Row expressed that as Dramashop goes into its fourth season, new elements arise in the form of show times and the styles of shows.
As opposed to chronological order, Flock introduced the show by its series type: Studio, Staged Reading, and Mainstage.
Prior to the fourth season, Dramashop shows that fall under the category of "Studio Series" include Dog Sees God and 5 Lesbians Eating a Quiche. These abstract plays come from unpublished writings, works in progress, newly-written pieces, or new adaptations.
Dramashop selected Machinal as its first studio show – by American author and journalist Sophie Treadwell, to be adapted by Jess Flock, Dramashop's secretary/treasurer. According to the show description, the plot emulates inspiration from the real life case of convicted and executed murderer Ruth Snyder.
A new adaptation of Treadwell's play follows a young woman who works as a stenographer and lives with her mother. Struggling with societal norms, she does what she is told – she marries her boss whom she finds repulsive. After having an affair and a baby with a younger man, she aims to murder her husband. The show contains dark, bold Expressionism with a Dramashop twist.
The second studio show was selected from the pool of original plays submitted to Dramashop for its Fringe Festival production. Written by Robert Michael Morris, Gertude, Queen of Denmark tells the story of Shakespeare's Hamlet from the perspective of his mother, Gertrude. Haunted by dreams of her dead husband – or is it his ghost? – Gertrude struggles with accusations of adultery and a deeply tormented son. This production takes place in conjunction with Gannon University's Shakespeare Summer Nights in the summer of 2015.
The next series – the Staged Readings – have grown in popularity over Dramashop's three year run and come across as more self-explanatory.  Set apart as week night shows, this year the readings will no longer take place back-to-back. Staged Readings will furthermore be slotted for Tuesday nights for two weeks.
And as always, this series has free admission.
Dramashop kicks off the Staged Readings with a winner of the 2011 Pulitzer Prize and the 2012 Tony Award, Clybourne Park. The show narrates two intriguing acts set in the same house, but fifty years apart. The first takes place in 1959, as neighbors are trying to stop an African-American family from moving to their quiet, suburban street. Act Two fast-forwards to the present where the now predominantly African-American neighborhood battles to hold its ground in the face of gentrification.
Creating a tradition, the next of the Staged Readings will come from an original piece submitted to Dramashop, Following the success of Dan Johnson's Love Actually Isn't.   Anyone who wants to partake in the tradition should submit original work by Nov. 1.
The last in this series has already been written by Charles Busch, The Tale of the Allergist's Wife. The plot throws the title character into a mid-life crisis and stupefies her by the reappearance of a fascinating and mysterious childhood friend. This intelligent, hilarious comedy received the Outer Critics Circle John Gassner Award and praise from The New York Times, The New York Daily News, and New York Magazine.
With the transition to the next series comes a change to the structure. Flock said based on attendance history, Dramashop dropped Thursday performances completely. With this comes a stretch in its show times over three weekends, a change stemming from actors' input, on Fridays and Saturdays – which will keep the performance number at 6 per show.
In the mainstage series, Dramashop brings back a musical, which it first attempted in its second season, with Bloody Bloody Andrew Jackson. This satirical musical about the seventh U.S. president, reinvented as an "emo" rock star, tells the story of America's first political maverick who fought the British, screwed the Indians, and knocked down the Spaniards, all for the U.S.A.
 From frontier to the White House, 'Old Hickory' kicks ass and takes names, because manifest destiny. The show comes across as weird, rowdy, funny, loud, crude, self-centered and, well, American, for better or worse.
Third comes second in the series. Making its Erie debut, author Wendy Wasserstein tells the story Woodson Bull III, aka "Third," and Professor Laurie Jameson who constantly butt heads. To her, he's an entitled conservative; to him, she's as liberal academic. When he submits a sophisticated essay on King Lear, she thinks he couldn't possibly have written it and reports it as plagiarism.
The play is a classic tale centered around a he-said/she-said theme where the audience will decide who they side with.
Dramshop ends its fourth season the way it will begin – not with a fizzle, but with a bang. Even if you're not familiar with the play, the title alone radiates power – Angels in America Part one: Millennium Approaches.
Tony Kushner's 1993 Pulitzer Prize-winning play, set in 1980s New York City, shows a gay man left  by his lover when he contracts the AIDS virus. Along with this, a closeted Mormon lawyer's marriage to his pill-popping wife unravels. Other characters include the infamous lawyer Roy Cohn, Ethel Rosenberg, a former drag queen turned nurse, and, as the title suggests, an angel.
The show is known as one of the most powerful plays in American history. It shows that though the AIDS epidemic may not strike a chord like it struck in the 1980's it still remains a subject surrounded by stigmas, judgment, and lack of sympathy, much like other issues today.
Dramashop selected the order of Bloody Bloody Andrew Jackson in September, Machinal in October and November, Clybourne Park in December, An Original Play in February, Third in March, The Tale of the Allergist's Wife in April and May, Angels in America in June, and Gertrude, Queen of Denmark in July and August.
For more information about show times, visit Dramashop's website.
Khadija Djellouli can be contacted at kDjellouli@ErieReader.com. You can follow her on Twitter @Khadija426